Family Adoxaceae – Viburnum and Allies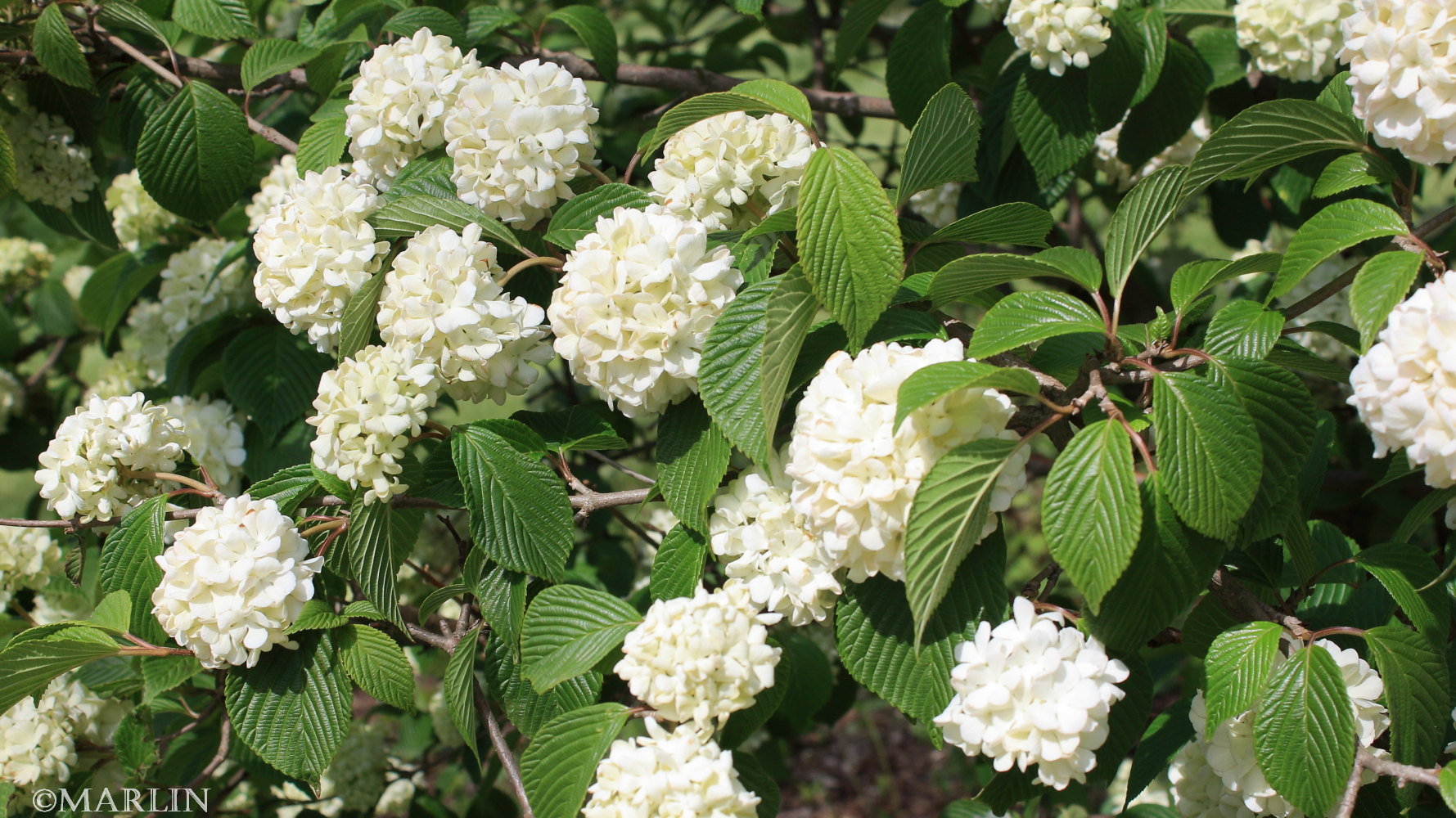 Doublefile Viburnum – Viburnum plicatum
Formerly placed within Caprifoliaceae, this family of woody plants consists of five genera: Adoxa, Sambucus, Sinadoxa, Tetradoxa, and Viburnum.
Viburnum is a genus of about 150-175 species of shrubs or small trees that were previously included in the family Caprifoliaceae. Genetic tests by the Angiosperm Phylogeny Group showed that they are correctly classified in the family Adoxaceae. Native throughout the temperate northern hemisphere, a few species extend into mountainous regions in South America and southeast Asia. In Africa, the genus is confined to the Atlas Mountains.
Viburnums are currently under attack in North America by the invasive Viburnum leaf beetle, Pyrrhalta viburni. It was first detected in the U.S. in 1994, and has been rapidly expanding its range ever since. It is now found throughout New England, all of New York state and into western Pennsylvania, Ohio and Michigan.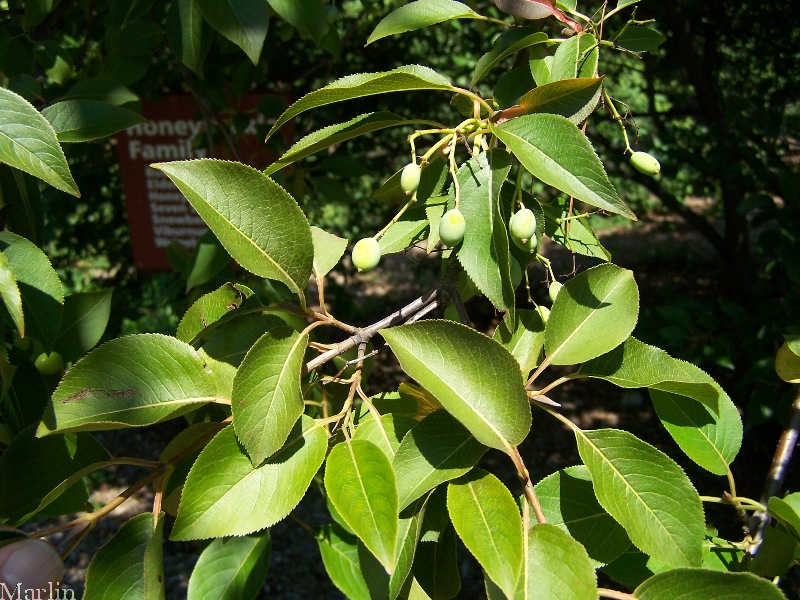 Jack's Viburnum – Viburnum X jackii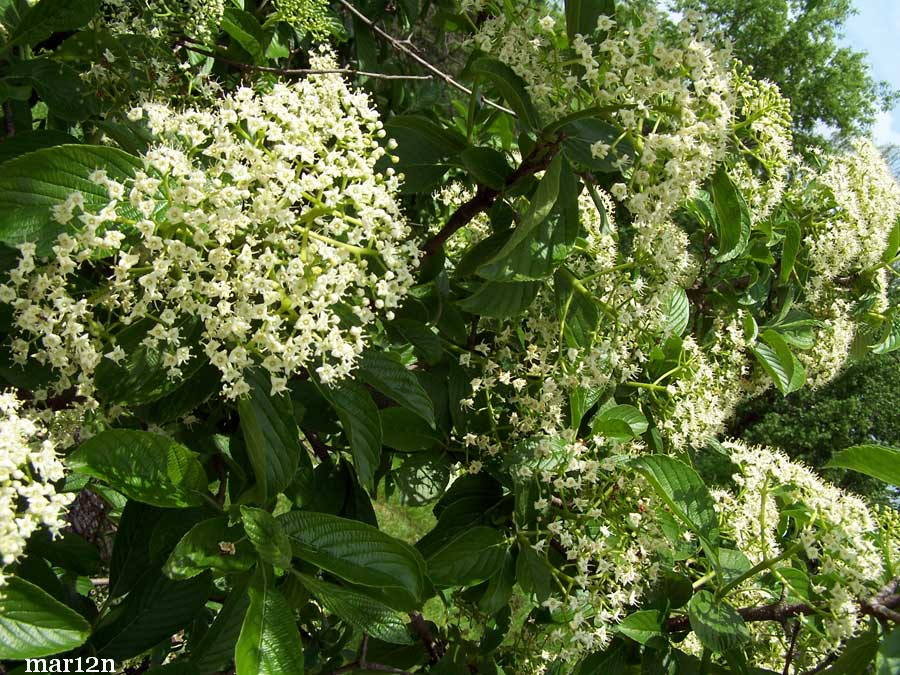 Siebold Viburnum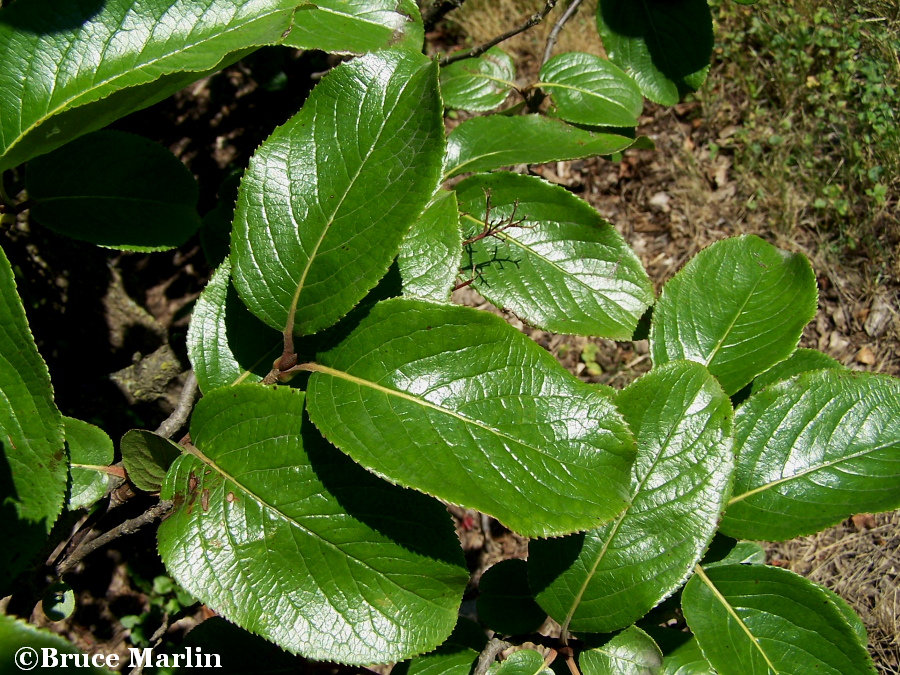 Southern Black Haw – Viburnum rufidulum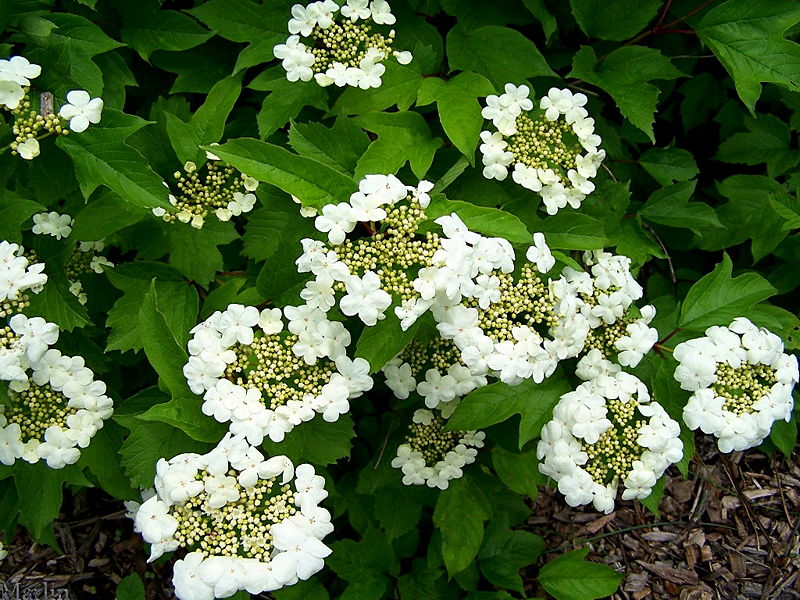 Sargent's Cranberry Bush – Viburnum sargentii
References
1. Dr. Gerald (Gerry) Carr, Emeritus Professor of Botany, University of Hawaii "Caprifoliaceae"
Tree Encyclopedia
Explore over 3,000 large pictures of trees in more than 400 species. Our extensive catalog also contains the largest catalog of flowering fruit trees on the net – over 50 varieties. Find extensive descriptions and landscape planning information. Birch | Oak | Walnut | Fruit Trees | Nut Trees