White Fragrant Viburnum – Viburnum farreri 'Album'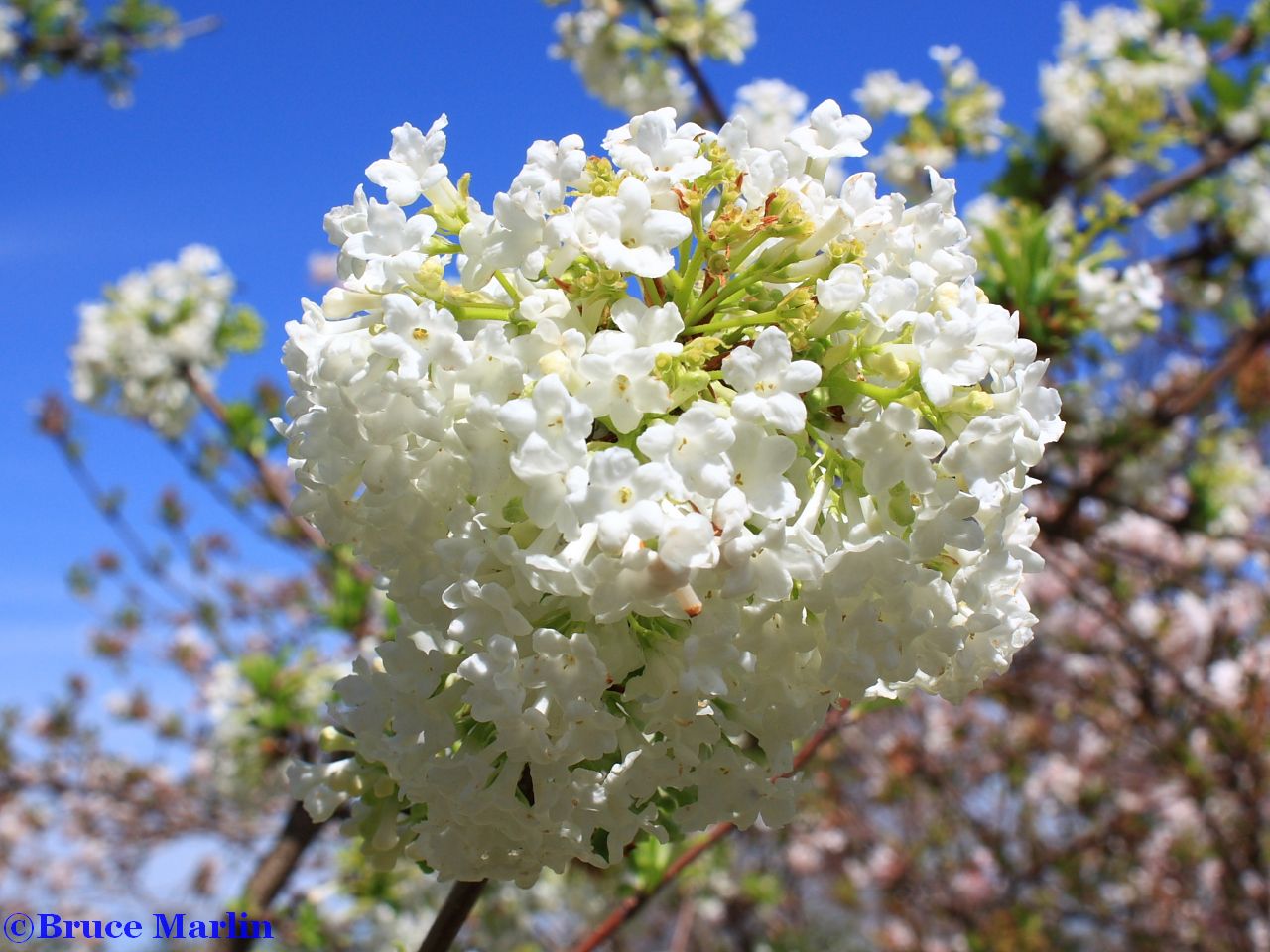 Fragrant Viburnum comes in two colors, white and pink. This very early spring flowering shrub grows to about 12 feet, with an irregular form. Leaf arrangement: opposite/sub opposite, simple, serrulate, obovate; ovate, venation: pinnate
Leaf type and persistence: deciduous / Leaf blade length: 2 to 4 inches / Fall color: purple; red / Fall characteristic: showy
Flower color: white, showy; spring flowering / Fruit shape: round / Fruit length: < .5 inch / Fruit covering: fleshy / Fruit color: blue / Fruit characteristics: does not attract wildlife; inconspicuous and not showy; no significant litter problem.
Trunk/bark/branches: bark is thin and easily damaged from mechanical impact; droop as the tree grows, and will require pruning for vehicular or pedestrian clearance beneath the canopy; routinely grown with, or trainable to be grown with, multiple trunks; not particularly showy; no thorns. Needs little pruning to develop. Tree grows in full sun, shade, or combination. Soil tolerances: clay; loam; sand; acidic; occasionally wet; alkaline; well-drained. / Drought tolerance: high. Not a good street tree, as will not tolerate salt aerosol. [1]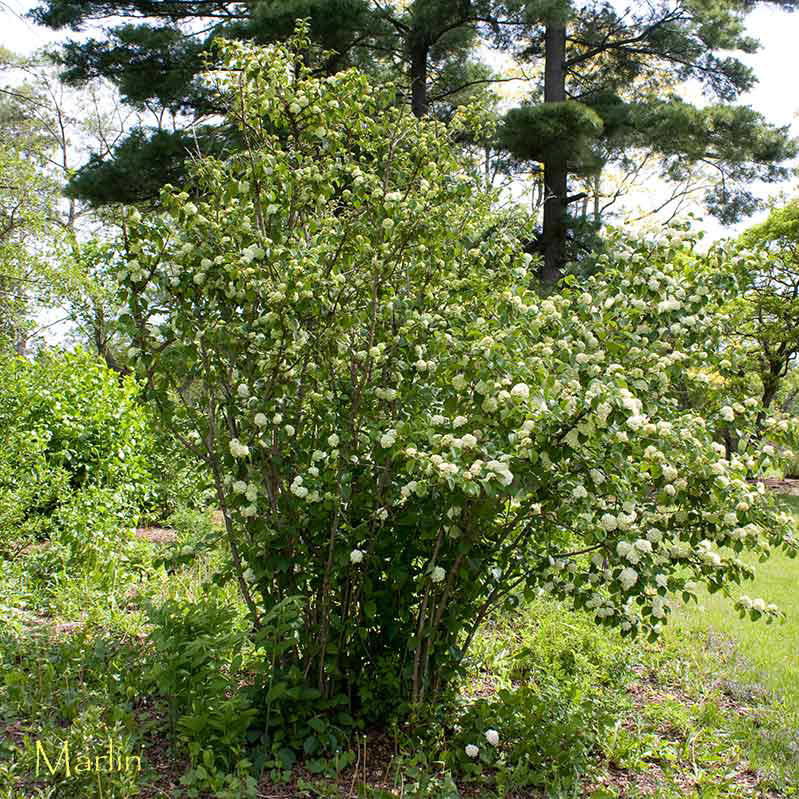 This very early spring flowering shrub grows to about 12 feet, with an irregular form. Viburnums have long been one of the most popular flowering landscape shrubs. There are over 150 species of Viburnum. You can find a variety to suit any garden need: wet or dry, sun or shade, natural or formal, shrub or tree, native or exotic.
Tree Encyclopedia | Birch | Oak | Walnut | Fruit Trees | Nut Trees