Jack Viburnum – Viburnum X jackii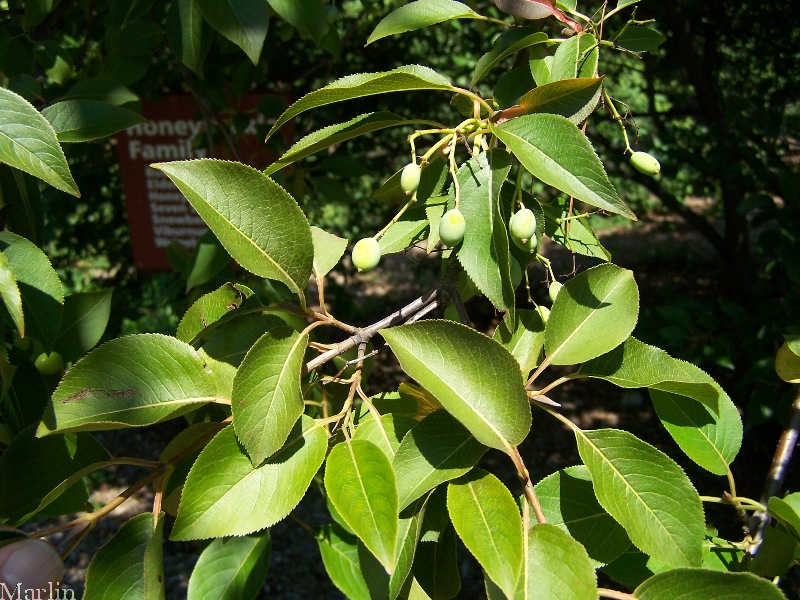 Viburnum is a genus of about 150-175 species of shrubs or small trees that were previously included in the family Caprifoliaceae. Genetic tests by the Angiosperm Phylogeny Group showed that they are correctly classified in the family Adoxaceae. They are native throughout the temperate Northern Hemisphere, with a few species extending into tropical montane regions in South America and southeast Asia. In Africa, the genus is confined to the Atlas Mountains.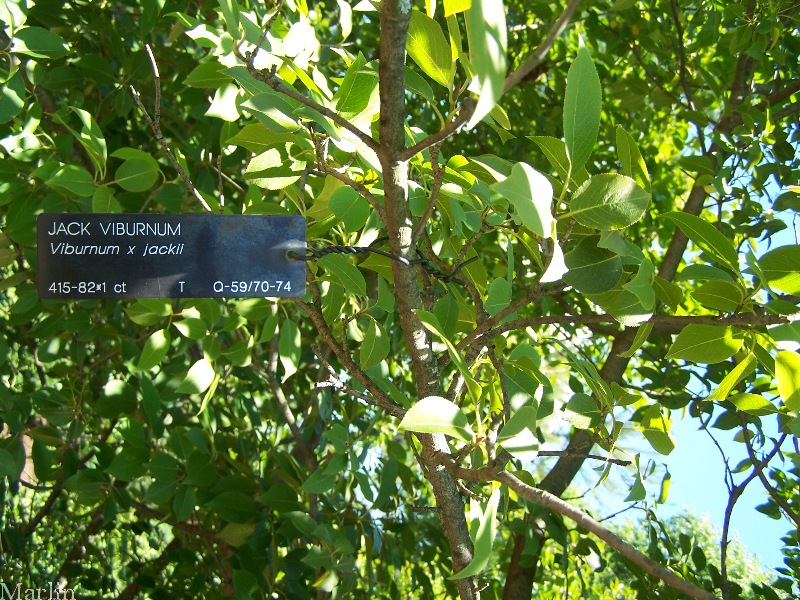 Most viburnums have either white or pinkish flowers which are sometimes fragrant. The flowers themselves come in three major types: Flat clusters of florets, Flat umbels outlined with larger flowers, resembling lacecap hydrangeas, and dome-shaped, snowball like clusters. Viburnums have long been one of the most popular flowering landscape shrubs.
There are over 150 species of Viburnum. You can find a variety to suit any garden need: wet or dry, sun or shade, natural or formal, shrub or tree, native or exotic, USDA Zones 2-9. Bloom times span early spring through June and are followed by attractive fruit and outstanding fall foliage.
Trees Index | Pine Family | Beech, Oak | Nut Trees | Birch Family | Magnolias | Rose Family
Tree Encyclopedia / North American Insects & Spiders is dedicated to providing family-friendly educational
resources for our friends around the world through large images and macro photographs of flora and fauna.
Online since 2002