Sargent Cranberry Bush – Viburnum sargentii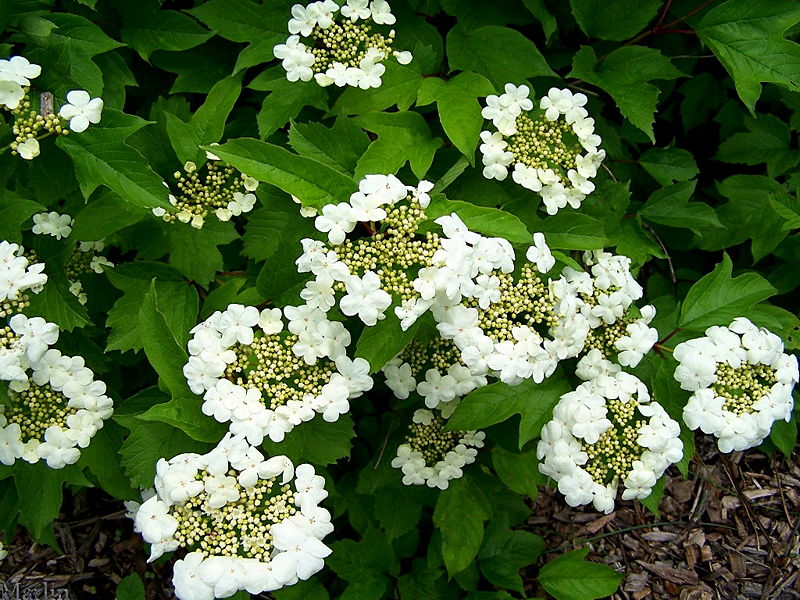 Commonly called Sargent viburnum or Sargent cranberry bush, Viburnum sargentii is originally from northeast Asia, and has been part of gardens and landscapes here since it was introduced in 1892.
It is very much like the Snowball Viburnum, except that the leaves are thicker in texture, and it bears fruit. Very vigorous and resistant to aphids.
It will form a large upright, rounded, multi-stemmed shrub. Will fruit best in sun but will also grow and flower in partial shade.
Synonym of Viburnum opulus L. var. sargentii [4] Zones: 3 to 7. Height: to 15 feet Spread: 12 feet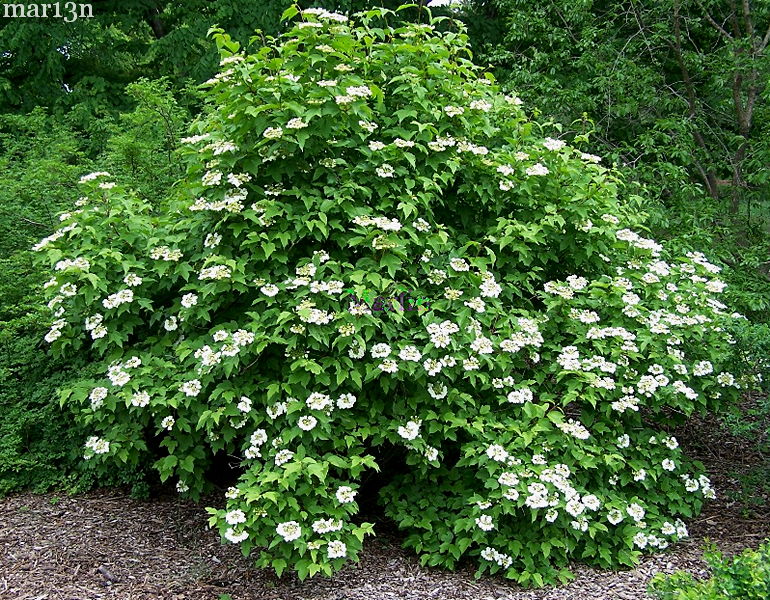 Flowers appearing in spring are bisexual and occur in the middle of flattish upright, inflorescences. Showy, white, sterile flowers occur at the edges of these inflorescences to attract pollinators. Fall leaf color can be yellowish to reddish. The fruits are bright, translucent red drupes lasting well into January.
When used as a specimen or patio tree, leave plenty of room for root expansion. Plant grows best in full sun or partial shade, in moist, well-drained soil. Will tolerate acidic or alkaline soil. [1]
Viburnums attract Red Admiral, Eastern Comma, and Question Mark butterflies and is larval plant food for the spring azure butterfly and hummingbird moth.
References
1. Edward F. Gilman and Dennis G. Watson, Univ of Florida ENH-819/ST662 Siebold Viburnum
2. Wikipedia, the free encyclopedia, Viburnum
3. The Arbor Day Foundation, Viburnum
4. USDA, ARS, National Genetic Resources Program.  Viburnum sargentii
Family Rosaceae
Trees Index | Pine Family
Tree Encyclopedia / North American Insects & Spiders
Online since 2002