Family Cornaceae – Dogwoods
The Dogwoods are some of our most familiar and beloved ornamental trees. Most of our featured trees reside at The Morton Arboretum in Lisle, Illinois.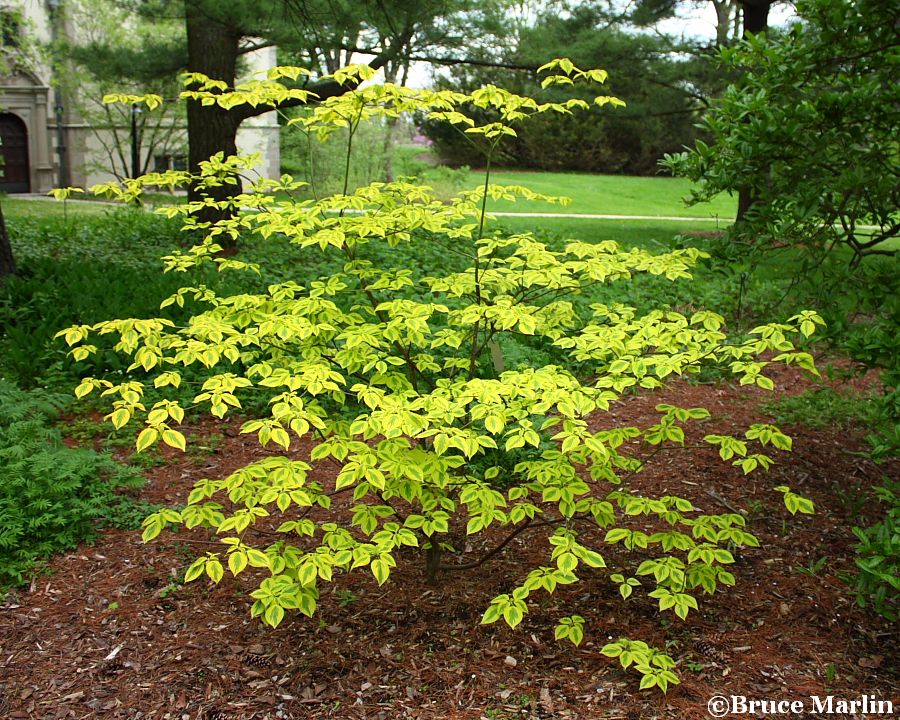 'Golden shadows' Pagoda Dogwood is a standout in shaded areas
The composition of the family Cornaceae has been a matter of much controversy among taxonomists for many years. Many sources, i.e. Flora of China treats the family as consisting of a single genus, Cornus, [1] while others include 17 or more genera. Cornus L. sensu lato consists of 55 species that are mostly trees and shrubs and rarely perennial herbs with woody rhizomes [2].
The USDA Plants Database includes Cornus, Aucuba, Campotheca, and Nyssa (tupelo) genera in the family [3].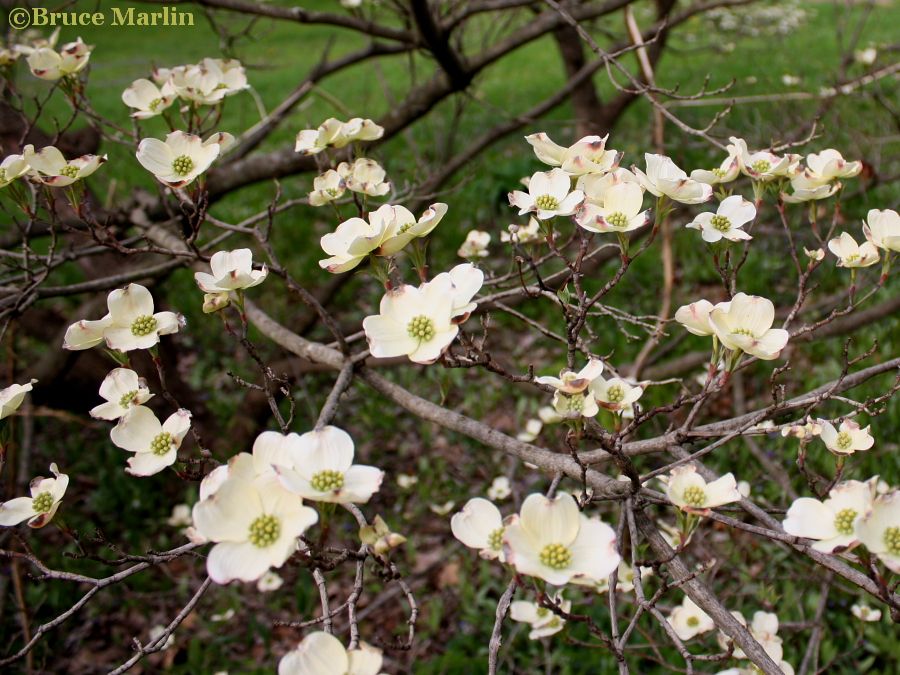 Cornus florida 'Cloud 9' dogwood flowers
The hard wood of several species of Cornus is used for making farming tools. The fruit of some species is used for food or as a source of industrial oil. Cornus mas Linnaeus is cultivated in China for medicinal uses. Many species are widely cultivated as ornamentals.
Fruit a drupaceous berry, white, blue, red, or black. Berries distinct or fused into a fleshy syncarpous compound fruit; stone of fruit bony [1]. Dogwood berries provide food for many animals, primarily birds.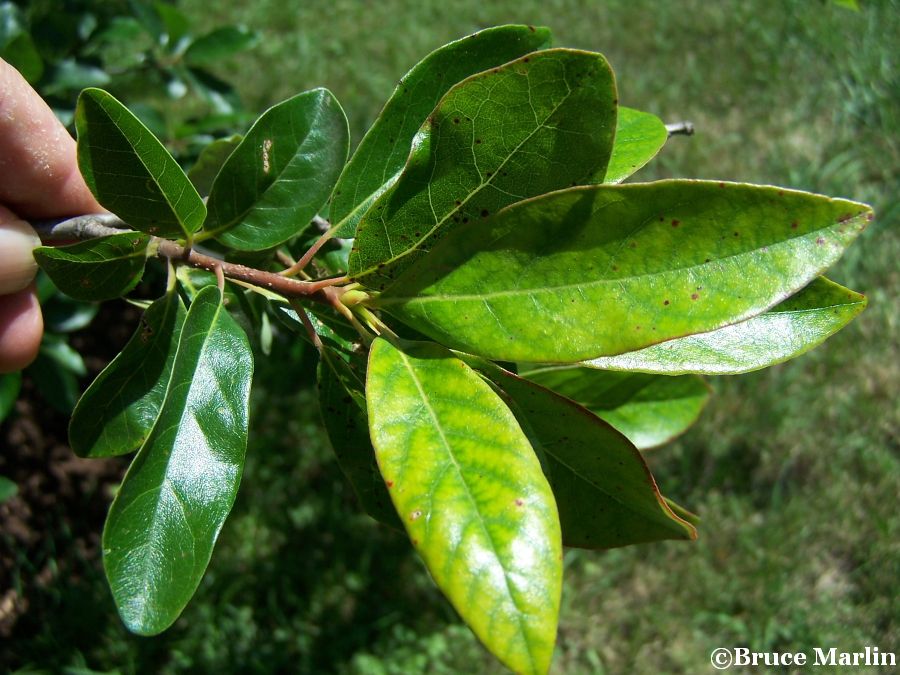 Black / Sour Gum Nyssa sylvatica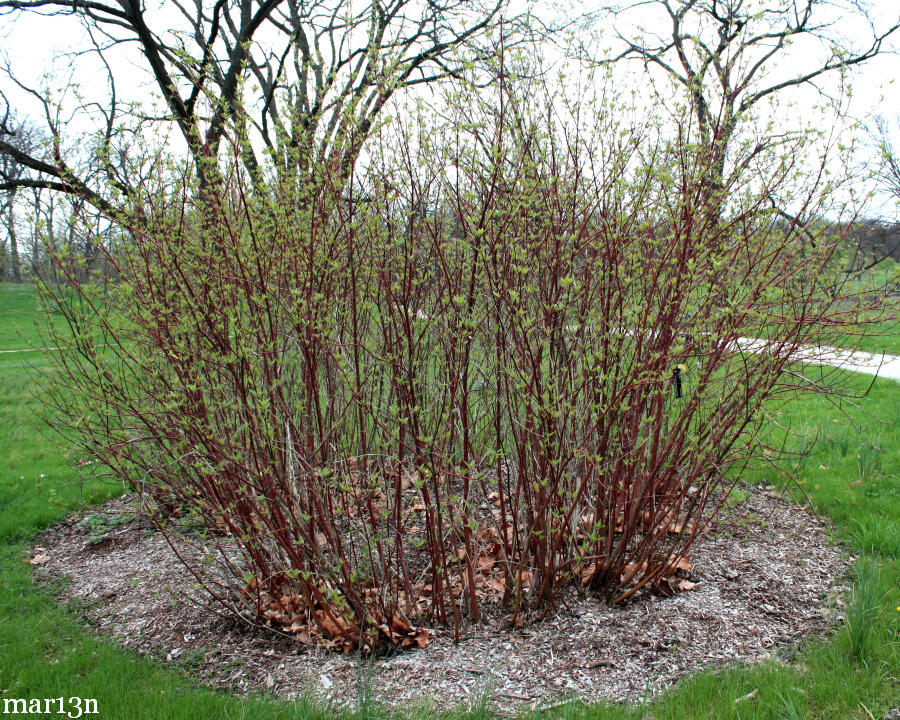 Red Osier Dogwood – Cornus sericea
Black / Sour Gum Tree – Nyssa sylvatica
Cloud 9 Flowering Dogwood – Cornus florida 'Cloud 9'
Dogwood Twig Borer Beetle – Oberea tripunctata
Flowering Dogwood – Cornus florida
References
Xiang Qiuyun (Jenny Xiang); David E. Boufford, Flora of China 14: 20 221. 2005 "Cornaceae"
Chuanzhu Fan and Jenny Qui-Yun Xiang, Journal of Botany, "Phylogenetic Relationships Within Cornus"
Tree Encyclopedia
Explore over 3,000 large pictures of trees in more than 400 species. Our extensive catalog also contains the largest catalog of flowering fruit trees on the net – over 50 varieties. Find extensive descriptions and landscape planning information.
Trees Index | Fruit Trees | Nut Trees