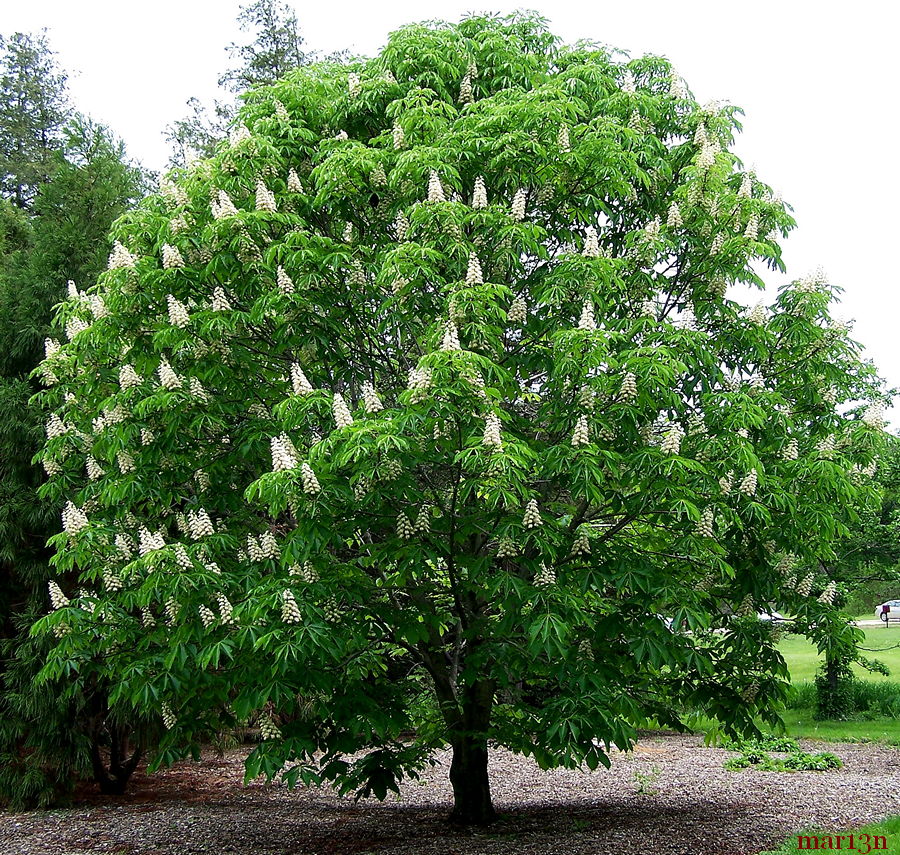 Members of the family Hippocastanaceae
are trees or shrubs, usually deciduous. Most widespread genus is
Aesculus
. The American genus
Billia
and the Chinese genus
Handeliodendron
are also sometimes included. One distinctive feature is the palmate compound leaves.[1]
Members of this family are closely related to the large, mostly tropical family Sapindaceae, and some systems of plant taxonomy include the members of the Hippocastanaceae along with members of the Aceraceae in an enlarged family Sapindaceae. Recent molecular phylogenetic research (Harrington et al. 2005[2]) has shown that while both Aceraceae and Hippocastanaceae are monophyletic in themselves, their removal from Sapindaceae sensu lato would leave Sapindaceae sensu stricto as a paraphyletic group, particularly with reference to the genus Xanthoceras. Therefore it is now usually synonymized with subfamily Hippocastanoideae [3].
Three genera and 15 species: Asia (Himalayas to Japan), SE Europe, North America, also Central and South America (Billia); two genera (one endemic) and five species (two endemic, two introduced) in China. The Hippocastanaceae, together with the Aceraceae have recently been treated within the Sapindaceae by some authors, e.g., Stevens, Angiosperm Phylogeny Website (2001 onward) [2].
The abundant, large nuts of trees in this family contain much starch but are apparently not suitable for food because they contain a poisonous glucoside, aesculin. Native Americans ate yellow buckeye nuts but first they roasted the nuts among hot stones, peeled, mashed, and leached them with water for several days. This treatment apparently removed the aesculin.
Young shoots and seeds of buckeye have been reported poisonous to livestock, and some landowners in Indiana have eradicated buckeye for this reason. Because the seeds of yellow buckeye are poisonous, wild animals do not use them for food and therefore animals probably do not limit the reproduction of this species. The wood is used for pulpwood, woodenware, and sometimes for lumber.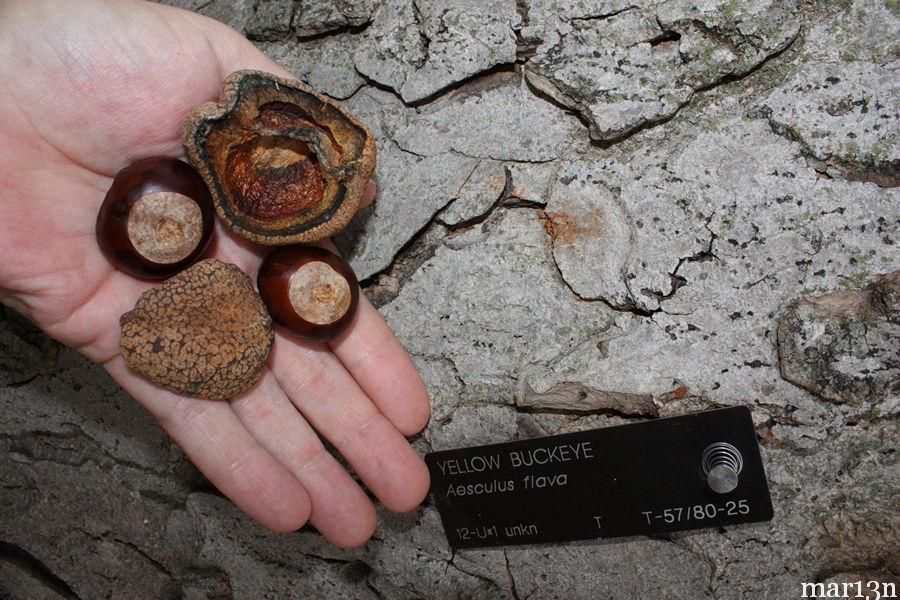 Toxic buckeyes
References
John White and David F. More, The Illustrated Encyclopedia of Trees, 2nd ed. (Timber Press 2005).
www.efloras.org, Flora of China, 'Hippocastanaceae'
Wikipedia, Hippocastanaceae