Witch-Hazel – Hamamelis virginiana
Family Hamamelidaceae
Witch Hazel is an astringent extracted from
the leaves and bark of the shrub.

Custom Search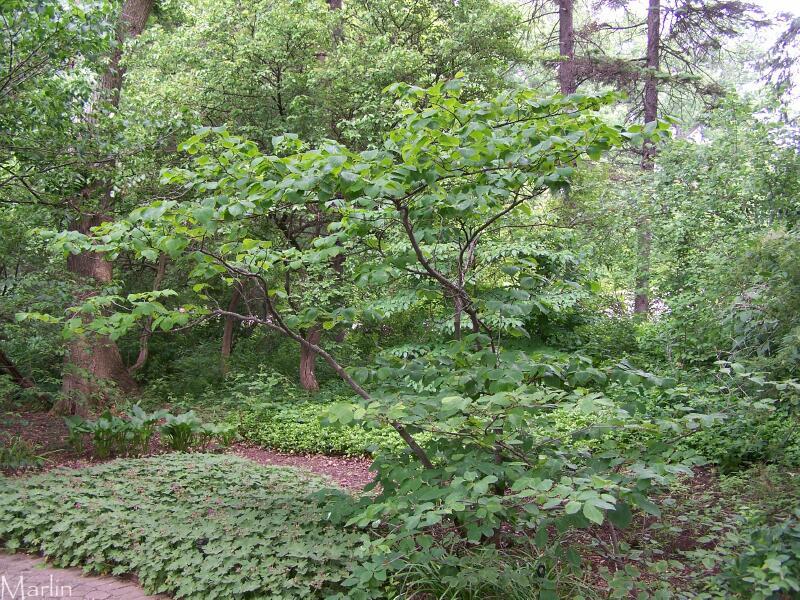 Common Witch Hazel

Witch-Hazel is a popular ornamental plant

, grown for its clusters of rich yellow to orange-red flowers which begin to expand in the autumn as or slightly before the leaves fall, and continue throughout the winter. The bark and leaves are astringent; the extract, also referred to as witch hazel, is used medicinally.

Extracts from its bark and leaves are used in aftershave lotions and lotions for treating bruises and insect bites. Witch-hazel is the active ingredient in many hemorrhoid medications. The seeds are edible.

Witch Hazel is an astringent extracted from the leaves and bark of the shrub. Witch hazel is mainly used externally on sores, bruises and swelling. The main constituents of the extract include tannin, gallic acid, catechins, proanthocyanins, flavonoids (kaempferol, quercitin), essential oil (carvacrol, eugenol, hexenol), choline, saponins, and bitters. Distilled Witch Hazel sold in drug stores and pharmacies typically contains no tannin. The plant does not produce enough essential oil to make production viable. However, there are various distillates of witch hazel (called hydrosols or hydrolats) that are gentler than the "drug store" witch hazel, which contains alcohol.

Witch hazel hydrosol is used in skincare. It is an anti-oxidant and astringent, which supposedly makes it useful in fighting acne. It has been recommended for psoriasis, eczema, cracked or blistered skin, for treating insect bites, poison ivy, and as a treatment for varicose veins and hemorrhoids.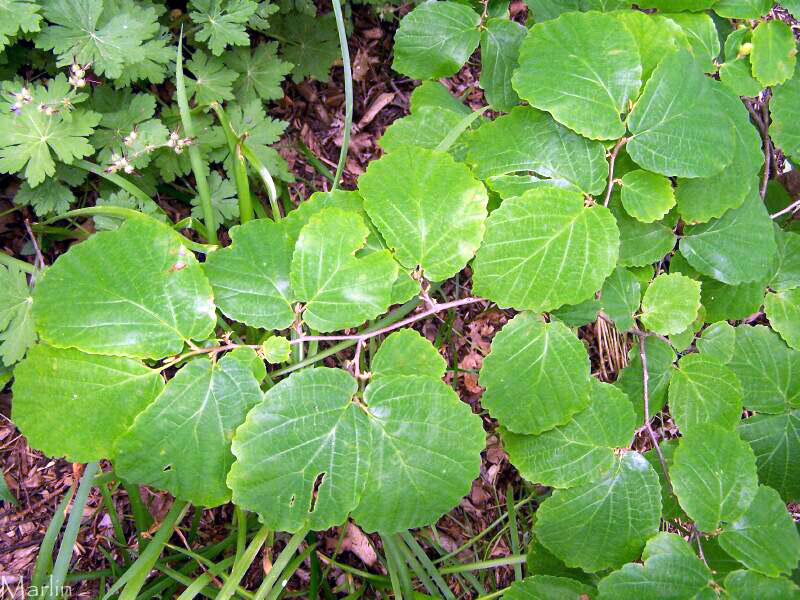 Tree Encyclopedia

Trees live longer than any other organism on earth. Trees are the largest organisms on the planet. Explore over 2,000 large format pictures of trees in more than 400 species. Our extensive catalog contains the largest catalog of flowering fruit trees on the net – over 40 varieties. Leaves, foliage, bark and form detailed in pictures.

Tree Encyclopedia | Trees Index | Elm Index | Fruit Trees | Nut Trees