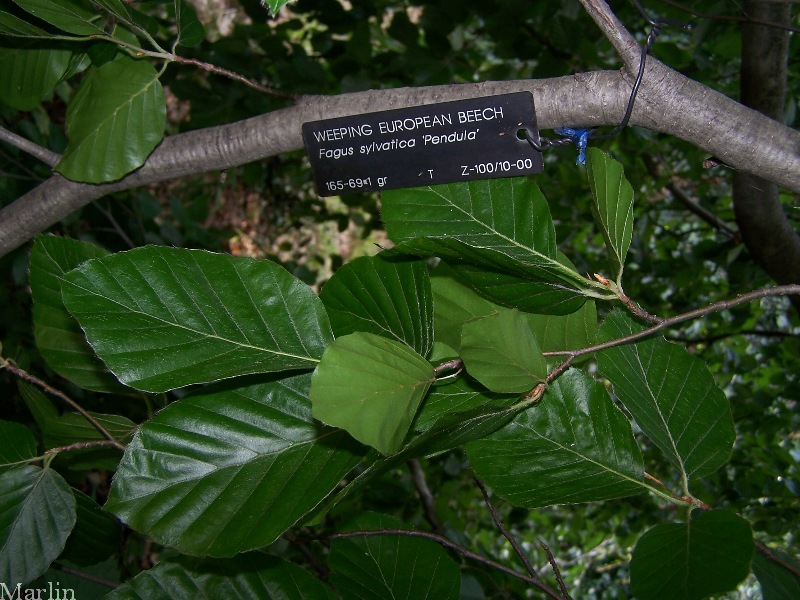 Fagus, the beech genus
, comprises ten species of deciduous trees native to temperate Europe, Asia, and North America.
In the Northern and Central States, beech flowers appear in late April or early May when the leaves are about one-third grown; the species is monoecious. The flowers are quite vulnerable to spring frosts. Male flowers occur in long-stemmed heads; female flowers in clusters of two to four (40). Beechnuts require one growing season to mature and they ripen between September and November. Two or (rarely) three nuts may be found within a single bur. The first nuts to fall are usually wormy or aborted. Seed fall begins after the first heavy frosts have caused the burs to open and is completed within a few weeks. Some empty burs remain on the trees throughout the winter.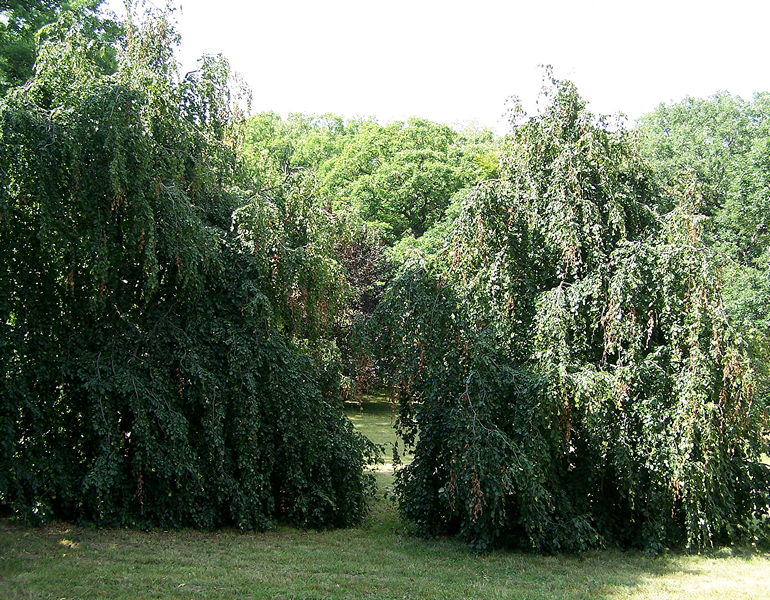 Beech trees prune themselves in well-stocked stands. Open-grown trees like the specimen pictured above, however, develop short, thick trunks with large, low, spreading limbs terminating in slender, somewhat drooping branches that form a broad, round-topped head.

European Beech is recommended for use in public areas. Makes an excellent hedge because of its ability to withstand heavy pruning. It is better adapted to growing conditions than the native American Beech. This cultivar is a slow grower – many years to produce good shade. It can be adapted to bonsai. (United States Department of Agriculture NRCS Plant Fact Sheet)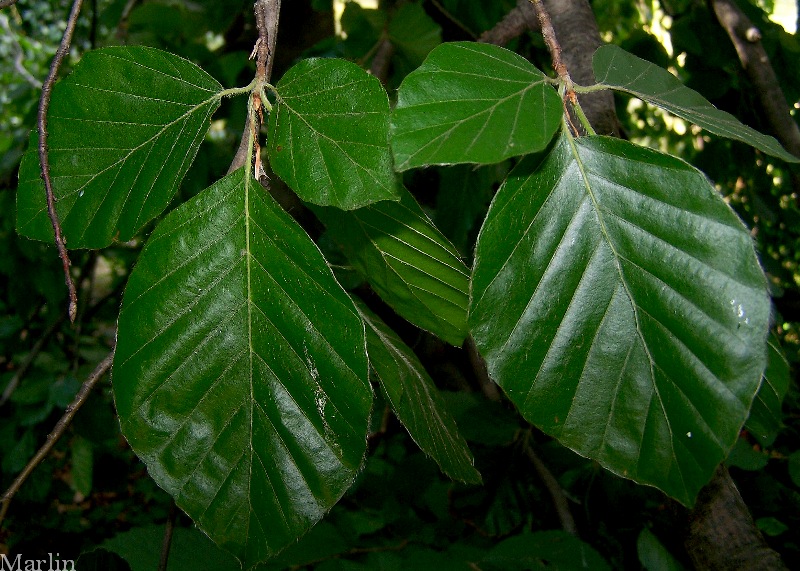 References
1. Weeping European Beech, Morton Arboretum acc. 165-69-1, photos by Bruce Marlin