Siebold Viburnum – Viburnum sieboldii
Family Adoxaceae. Viburnum is a genus of about 150-175 species of shrubs or small trees that were previously included in the family Caprifoliaceae

Custom Search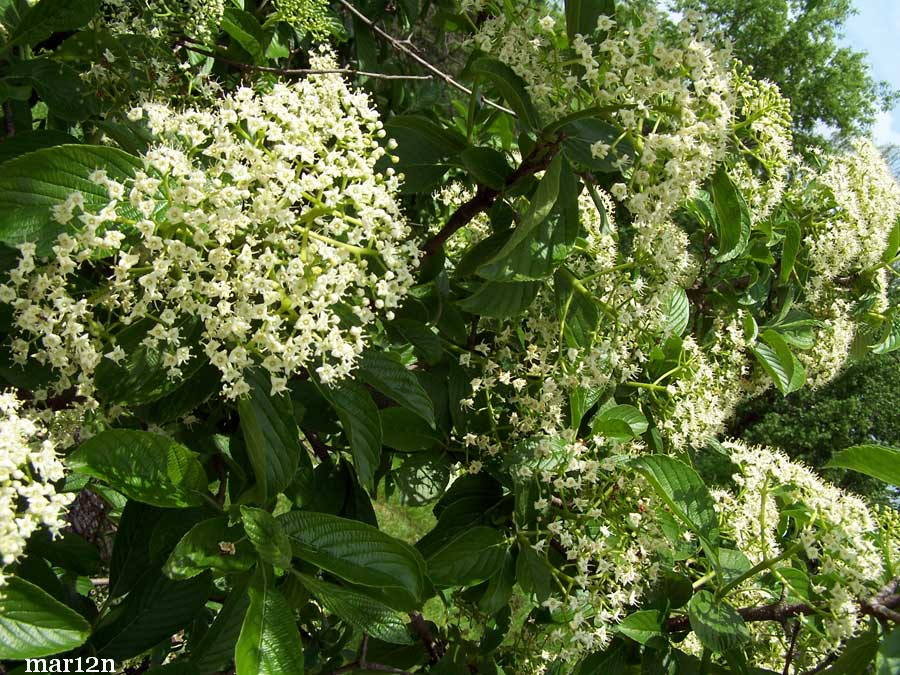 Siebold Viburnum is grown most often as an ornamental multi-trunked small tree or shrub, up to about 30 feet tall. Leaves can reach up to 6 inches long, and give off a pungent odor when crushed. Fall color is generally absent although sometimes displays of deep red or purple occur. The tree blooms in late May, and becomes fairly covered in clusters of tiny white blossoms, followed by 1/2 inch pink fruits which darken to blue-black in late summer. These fruits are very popular with birds of all sorts, and create quite a show for about two weeks.
When used as a specimen or patio tree, leave plenty of room for root expansion. Plant grows best in full sun or partial shade, in moist, well-drained soil. Will tolerate acidic or alkaline soil.
[1]
Viburnums attract Red Admiral, Eastern Comma, Question Mark butterflies and is larval plant food for the spring azure butterfly and hummingbird moth. [3]
Viburnum (Viburnum) is a genus of about 150-175 species of shrubs or small trees that were previously included in the family Caprifoliaceae. Genetic tests by the Angiosperm Phylogeny Group showed that they are correctly classified in the family Adoxaceae. They are native throughout the temperate Northern Hemisphere, with a few species extending into tropical mountain regions in South America and southeast Asia. In Africa, the genus is confined to the Atlas Mountains.
The leaves are opposite, simple, and entire, toothed or lobed; cool temperate species are deciduous, while most of the warm temperate species are evergreen. Some species are densely hairy on the shoots and leaves, with star-shaped hairs. The flowers are produced in corymbs 5-15 cm across, each flower white to cream or pink, small, 3-5 mm across, with five petals, strongly fragrant in some species. The gynoecium has 3 connate carpels with the nectary on top of the gynoecium. Some species also have a fringe of large, showy sterile flowers round the perimeter of the corymb to act as a pollinator target. [2]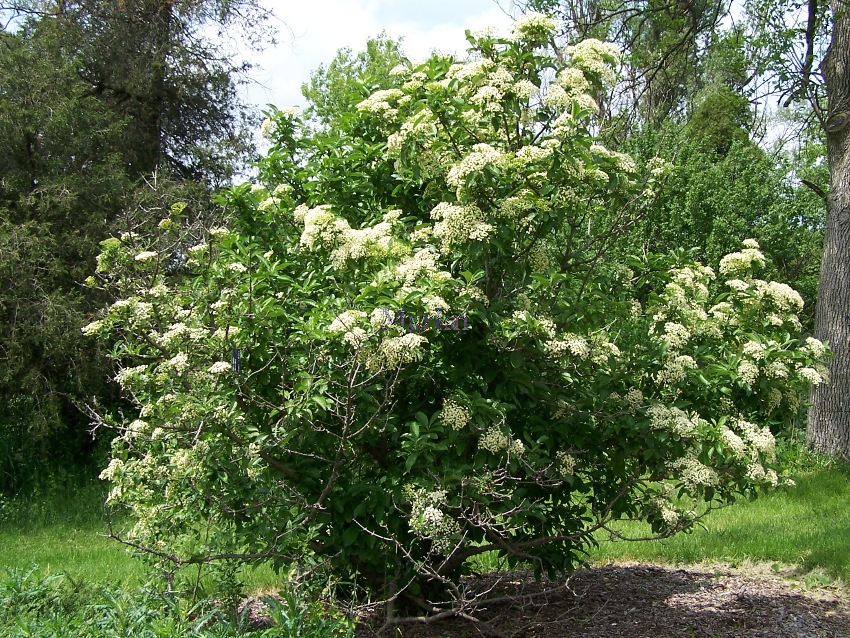 Most viburnums have either white or pink flowers. The flowers themselves come in three major types: Flat clusters of florets, Flat umbels outlined with larger flowers, resembling lacecap hydrangeas, and dome-shaped, snowball like clusters. Viburnums have long been one of the most popular flowering landscape shrubs.