Siebold Viburnum – Viburnum sieboldii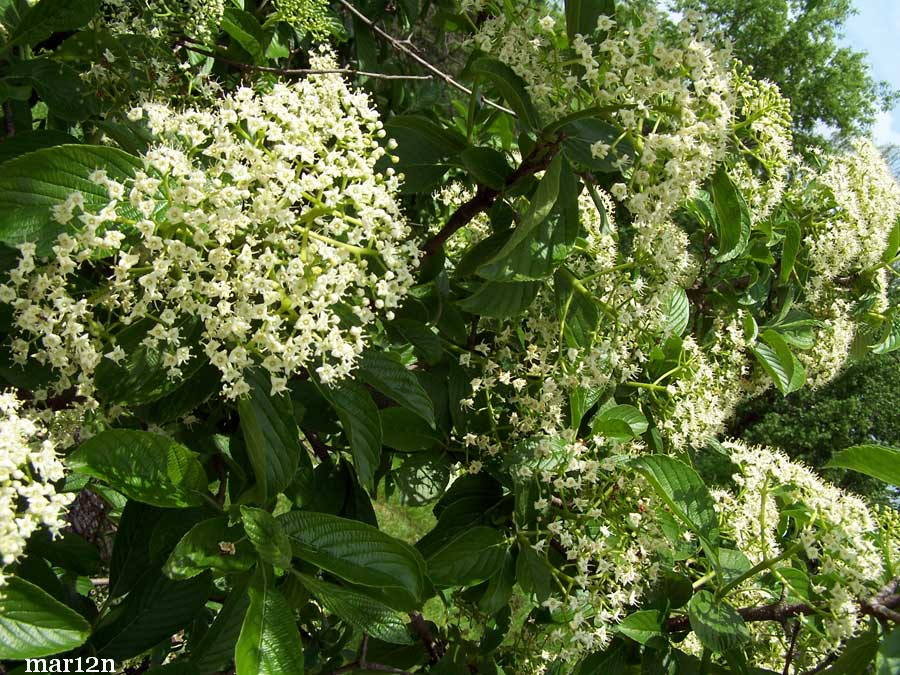 Siebold Viburnum is grown most often as an ornamental multi-trunked small tree or shrub, up to about 30 feet tall. Leaves can reach up to 6 inches long, and give off a pungent odor when crushed. Fall color is generally absent although sometimes displays of deep red or purple occur. The tree blooms in late May, and becomes fairly covered in clusters of tiny white blossoms, followed by 1/2 inch pink fruits which darken to blue-black in late summer. These fruits are very popular with birds of all sorts, and create quite a show for about two weeks.
When used as a specimen or patio tree, leave plenty of room for root expansion. Plant grows best in full sun or partial shade, in moist, well-drained soil. Will tolerate acidic or alkaline soil. [1]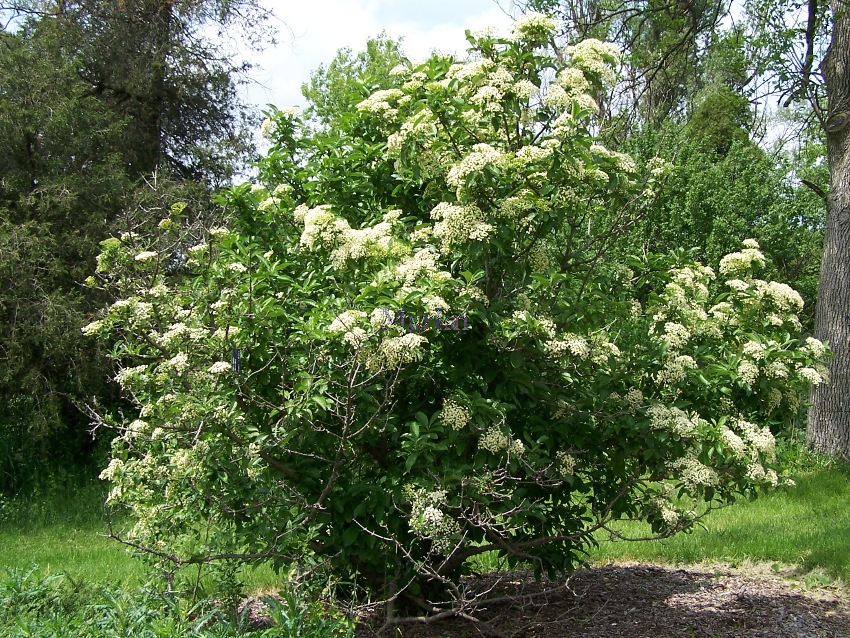 Family Adoxaceae. Viburnum is a genus of about 150-175 species of shrubs or small trees that were previously included in the family Caprifoliaceae
Tree Encyclopedia | Tree Index | Tiliaceae Index