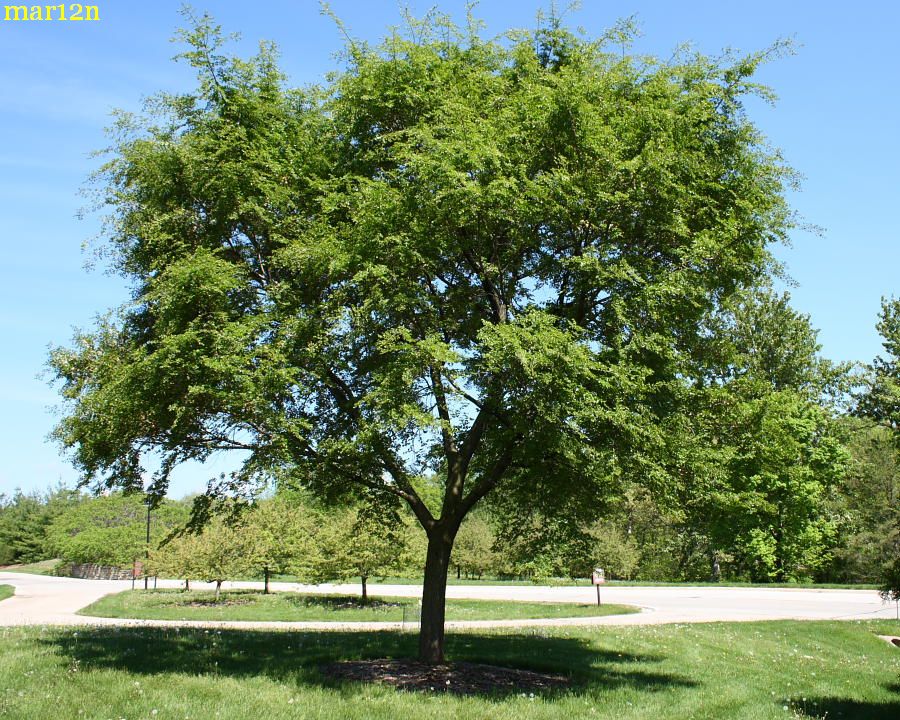 Vanguardâ"¢ Elm – Ulmus 'Morton Plainsman' is 13 years old

"Waxy, lustrous green leaves with vigorous upright growth habit" is how The Morton Arboretum describes this tree. [1]

Grows to 50 feet with a spread of 45. Does best in full sun and adapts easily to extremes in soil moisture and pH. Tolerates wind and heat. 'Morton Plainsman' is a cross of

Siberian elm U. pumila

and

U. davidiana var. japonica

. [3] (Figure 1, below). Along with the famous

Accolade elm

, Vanguard elm is in turn a parent of the

Triumph Elm – Ulmus 'Morton Glossy'.
Vanguard elm
is an introduction through
Chicagoland Grows®
, a nonprofit corporation of the
Chicago Botanic Garden
,
The Morton Arboretum
and the
Ornamental Growers Association of Northern Illinois
(OGA).
Vanguard is parent to Triumph™ Elm, second in a line of many to be introduced from the elm improvement program at The Morton Arboretum. The program began when the significance of the large, glossy-leaved hybrid elm near the Thornhill Education Center was recognized. Accolade® was the first elm to be commercially introduced from The Morton Arboretum's tree breeding and selection program. The program was established by Dr. George Ware to test and examine as many species of Asian elms as possible in an effort to find suitable replacements for the beloved but disease-prone American elm." [1]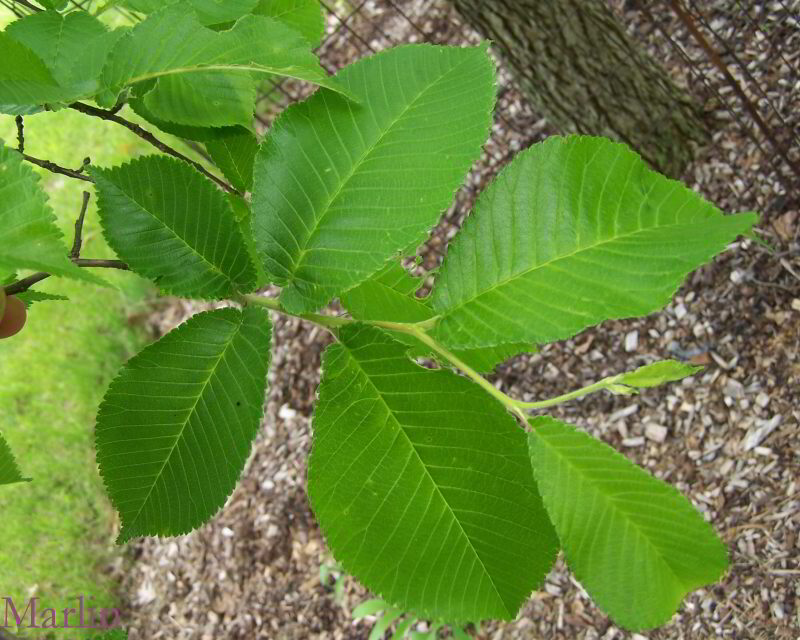 References
Morton Arboretum, "Vanguard Elm"
Vanguard Elm, Morton Arboretum acc. 273-97-1, photos by Bruce Marlin