State Street Miyabe Maple
Family Aceraceae. An outstanding specimen tree, featuring crisp, dark green summer foliage, and an upright rounded habit with a wide crown.

Custom Search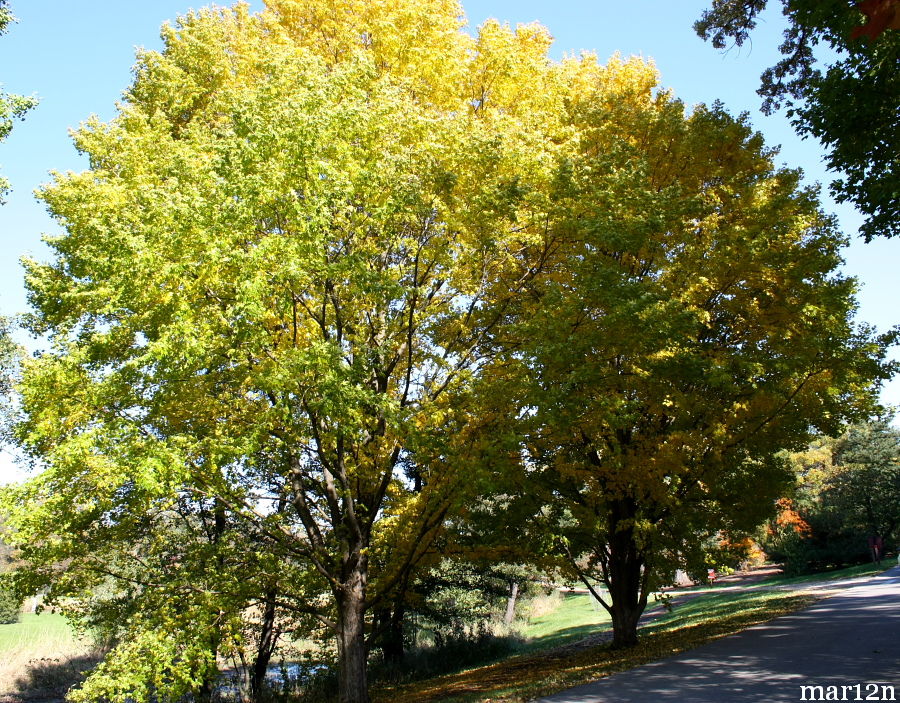 Acer miyabei 'Morton'
"Selected from the collections of the Morton Arboretum, Lisle, Illinois, for its excellent branching character, a uniform broad-pyramidal habit, superior heat/drought tolerance, clean foliage and good yellow fall color. The parent tree, planted at the Morton Arboretum in the 1920s, measures 60' in height with a 50' spread at the base. This selection is a more cold-hardy alternative to A. campestre for northern growing conditions, and a more heat/drought-resistant alternative to A. platanoides for southern growing conditions. Zones 4-8." — from Chicagoland Grows, "State Street Miyabe Maple"
Miyabe Maple is an outstanding specimen tree, featuring crisp, dark green summer foliage, and an appealing upright rounded habit with a wide crown. This tree likes full sun and grows best in moist, well-drained soils. Tolerant of mild drought, prefers slightly acid soil. Relatively short-lived fall color is a spectacular, vibrant butter-yellow to golden-yellow, depending on temperature changes and site conditions. [1]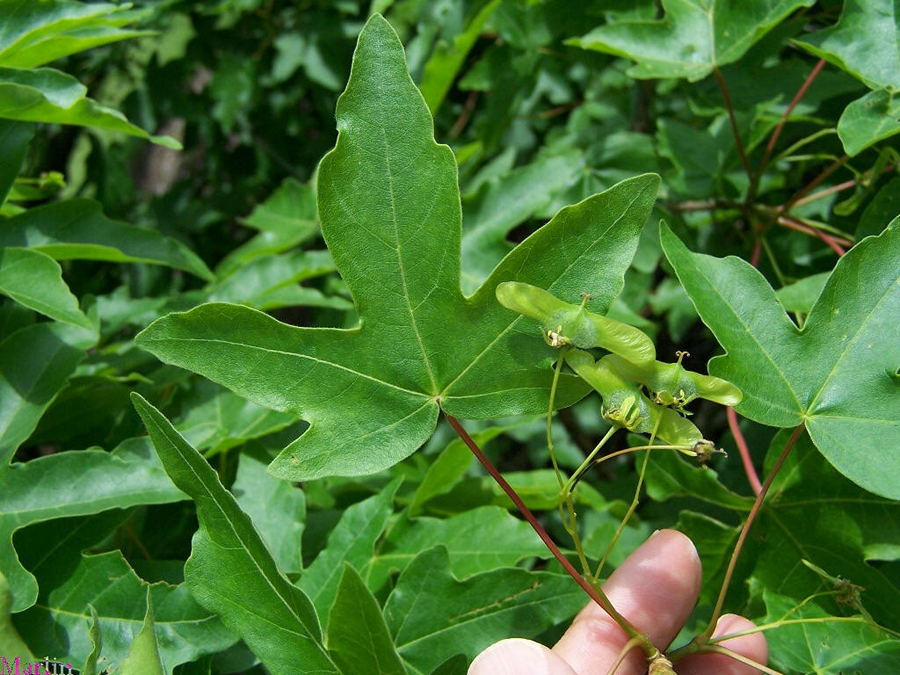 Maples are famous for their winged fruits, called samaras (but more commonly called helicopters or whirligigs).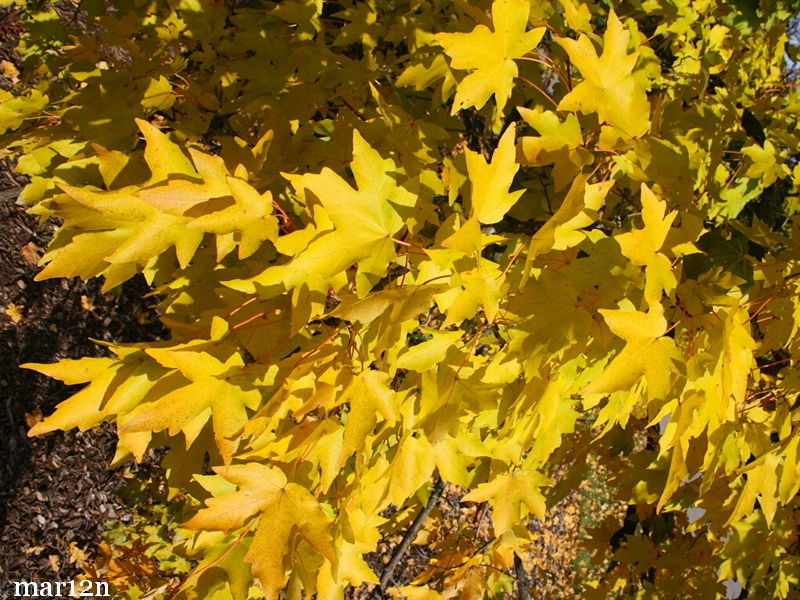 References:
1. Colin Tudge,

The Tree: A Natural History of What Trees Are, How They Live, and Why They Matter


2. National Audubon Society Field Guide to North American Trees–E: Eastern Region, Chanticleer Press
3. State Street Miyabe Maples, Morton Arboretum accessions photos by Bruce Marlin