Spindle Tree – Euonymus nikoensis
Family Celastraceae – Bittersweets
The genus Euonymus includes about 170 species
of deciduous or evergreen shrubs and small trees.

Custom Search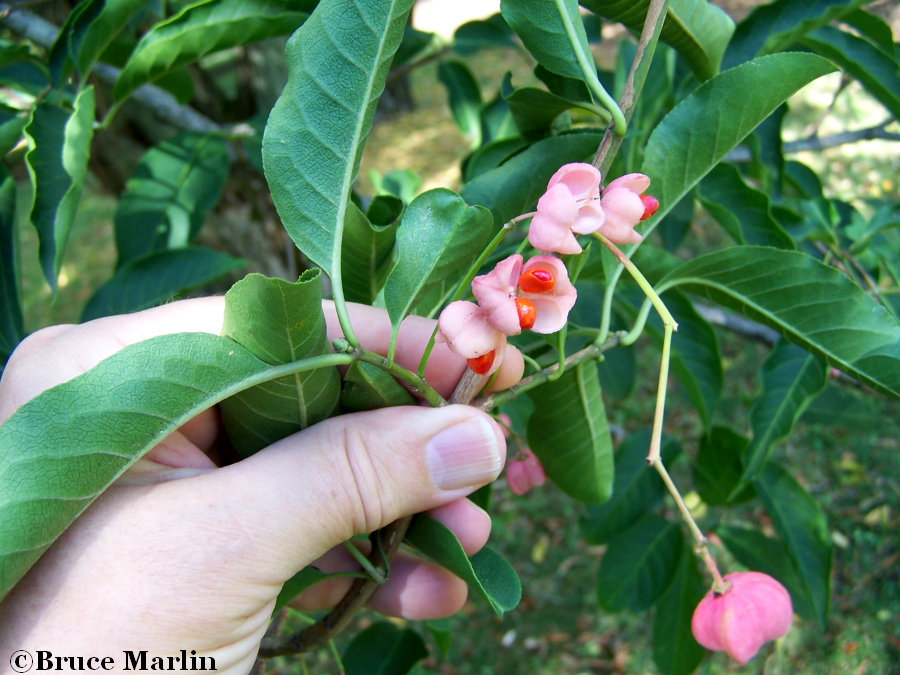 Synonym of
Euonymus hamiltonianus
Wall. var. sieboldianus (Blume) Kom.
[1]
The genus Euonymus includes about 170 species of deciduous or evergreen shrubs and small trees, sometimes creeping or climbing, native to North and Central America, Europe, Asia, Madagascar, and Australia (Krüssman 1960; Rehder 1940). The majority of species are native in east Asia from 52° N latitude to the Tropics (Nikolaeva 1967). Because of their attractive fruits and foliage, the euonymus species are planted widely for ornamental purposes.
Winged spindletree, described by Dirr as one of the finest landscape plants for American gardens, has brilliant red foliage in the fall (it is commonly known as burning-bush) and prominent corky wings on the stem that add variety to the winter landscape. Euonymus species show a large amount of variability: for example, Dirr (1990) listed about 70 cultivars recognized by horticulturists. At least one of these introduced species, European spindletree, has become naturalized; other species do not appear to be as aggressive. The deciduous and evergreen euonymus used as ornamentals in Britain have been described by Lancaster (1981). They also have value for wildlife food, shelterbelts, and minor wood products; at least 1 species is a source of gutta (Nikolaeva 1967). [3] (Gutta, also known as gutta-percha, is an inelastic natural latex taken most often from trees of Southeast Asia in the genus Palaquium). [4]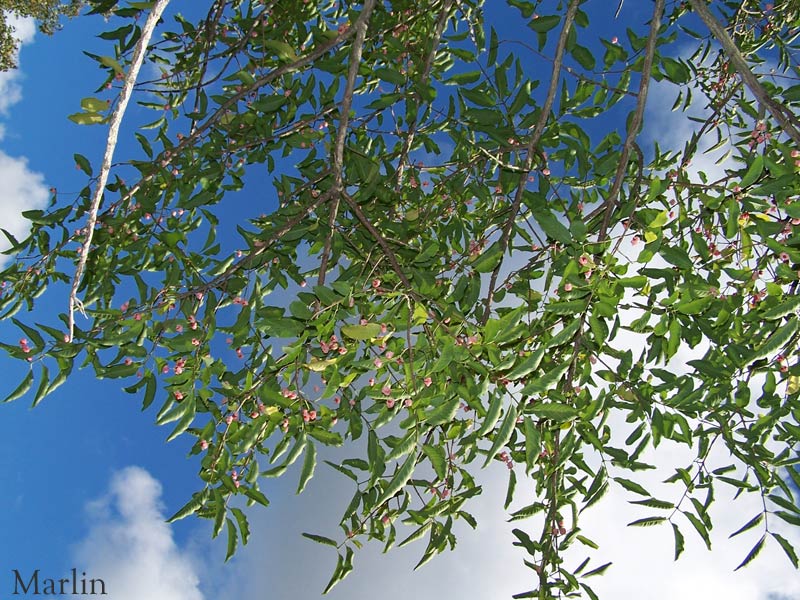 The usually perfect flowers, borne in clusters, bloom in the spring. The fruit, which ripens in late summer or fall, is a 4- to 5-celled (occasionally 2- to 3-celled) capsule that is usually lobed and sometimes winged. [3]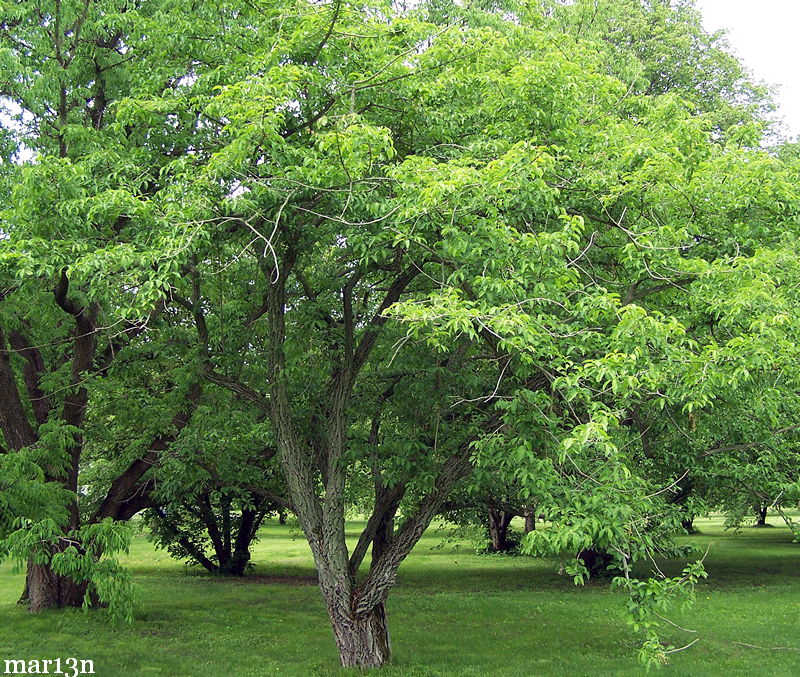 This Euonymus is native to ASIA-TEMPERATE
Western Asia: Afghanistan, Soviet Far East: Russian Federation – Amur, Khabarovsk, Primorye, Sakhalin.
China: China – Anhui, Fujian, Gansu, Guangdong, Heilongjiang, Hubei, Hunan, Jiangxi, Jilin, Liaoning, Nei Monggol, Shaanxi, Sichuan, Zhejiang
Eastern Asia: Japan – Hokkaido, Honshu, Kyushu, Shikoku; Korea.
ASIA-TROPICAL – Indian Subcontinent: India – Arunachal Pradesh, Assam, Himachal Pradesh, Jammu and Kashmir, Manipur, Meghalaya, Nagaland, Sikkim, Uttar Pradesh; Nepal; Pakistan. Indo-China: Myanmar [1]
| | |
| --- | --- |
| Mature bark is deeply fissured | Bark and accession tag |
References
1. SDA, ARS, National Genetic Resources Program (GRIN), Taxon: Euonymus nikoensis Nakai
2. National Audubon Society Field Guide to North American Trees–E: Eastern Region
3. John C. Zasada and Paul O. Rudolf, Euonymus L. euonymus, spindletree, USDA National Seed Laboratory
4. Wikipedia, The Free Encyclopedia, Gutta-percha
5. Spindle Tree – Euonymus nikoensis, Morton Arboretum accessions 2152-29 1&2, photos by Bruce Marlin