Smooth-Leaved Elm
U. carpinifolia 'Wredei' and 'Koopmanii'
Trade Names: Wrede Elm, Wrede Smoothleaf Elm, Koopman's Elm.

Custom Search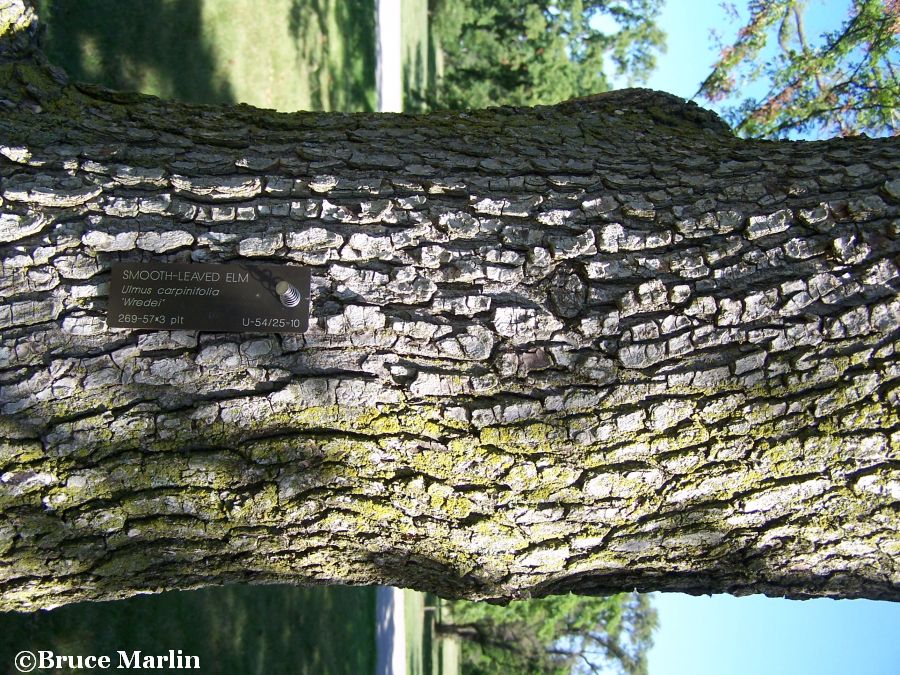 Native to Europe, North Africa and western Asia, this elm will grow 70 to 90 feet. Its leaves are relatively small and smooth to the touch.

Cultivars/Varieties: As well as the two varieties pictured here, listed here are several direct selections of this species, as well as several hybrids that include U. carpinifolia as a parent.

'Frontier' – A hybrid selection, this plant expresses moderate resistance to disease. It is an oval-upright tree that grows to 40' tall with a narrower spread. The glossy summer foliage turns reddish in fall.

'Homestead' – Resistant to Dutch elm disease and elm yellows, this hybrid tree assumes an upright-oval habit with symmetrical branching to 60' tall and 40' wide. The dark green foliage turns yellow in fall, and the plants grows quickly and is suitable as a street tree.

'Pioneer' – This hybrid expresses good resistance to most ailments that plague elms. It grows quickly to form a rounded tree to 60' tall and wide. The attractive summer foliage is dark green, turning yellow in fall.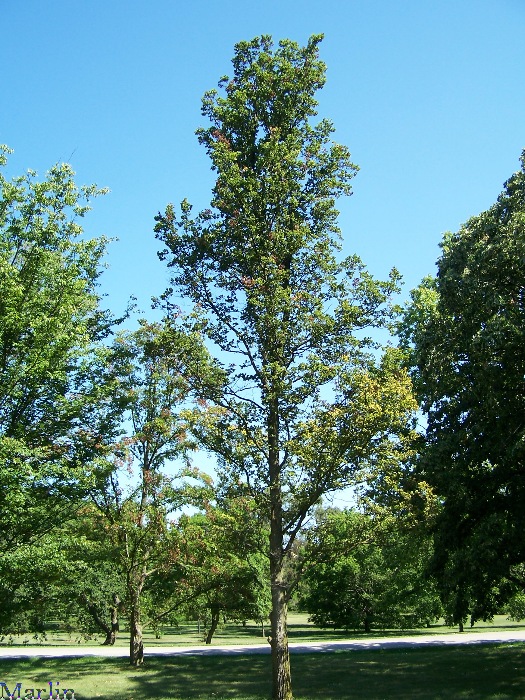 Wrede smooth-leaved elm

'Regal' – A complex hybrid selection, this tree is resistant to Dutch elm disease. From an ornamental perspective, however, the plant leaves much to be desired. The open, upright growth habit (to 60' tall and perhaps 30' wide) is not as pleasing as most elm selections. The leaves also lack the strong green color and glossy sheen of many other cultivars.

'Sarniensis' – This is a selection of U. carpinifolia that forms a narrow, upright tree. Though the foliage is dark green and the tree is handsome when healthy, it appears somewhat prone to Dutch elm disease infection.

'Umbraculifera' – A form of U. carpinifolia, this form is usually grafted as a standard to form a small rounded tree with dense branching. It may grow 20' to 30' tall.

'Variegata' – Sometimes offered by specialty nurseries, this variety of U. carpinifolia features leaves that are attractively marked with white. It may grow to 30' tall.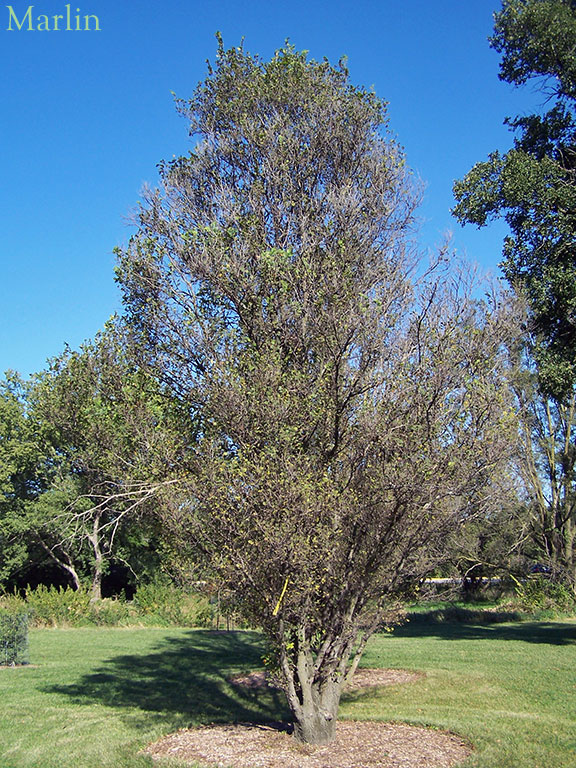 Smooth-leaved Elm – Ulmus carpinifolia 'Koopmanii'
References
Smooth-leaved Elm – Ulmus carpinifolia 'Koopmanii', photos by Bruce Marlin
Smooth-leaved Elm – Ulmus carpinifolia 'wredii', photos Bruce Marlin