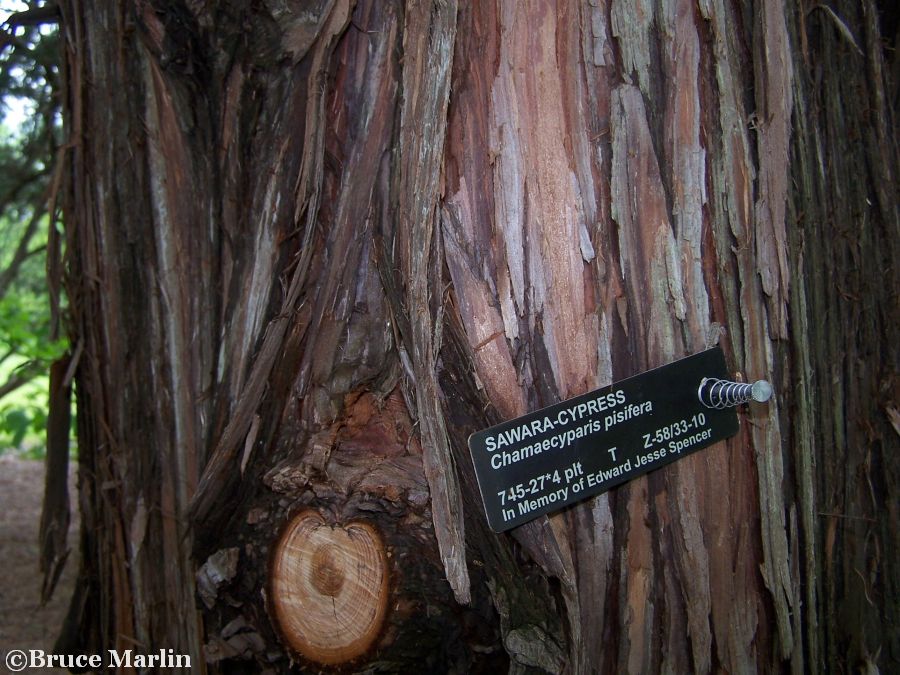 Sawara Cypress is native to Japan, where it is grown for timber used in building construction, and is highly valued as an ornamental or specimen tree in parks and gardens.

Sawara Cypress is a slow-growing coniferous tree. The bark is red-brown, vertically fissured and stringy. The foliage is arranged in flat sprays; adult leaves are scale-like, 2 mm long, with pointed tips, green above, green below with a white stomatal band at the base of each scale-leaf. Arranged in opposite decussate pairs on the shoots. The juvenile leaves, found on young seedlings, are needle-like, bluish-green.

A large number of cultivars have been selected for garden planting, including dwarf forms, forms with yellow or blue-green leaves, and forms retaining the juvenile needle-like foliage; particularly popular juvenile foliage cultivars include 'Plumosa', 'Squarrosa' and 'Boulevard'.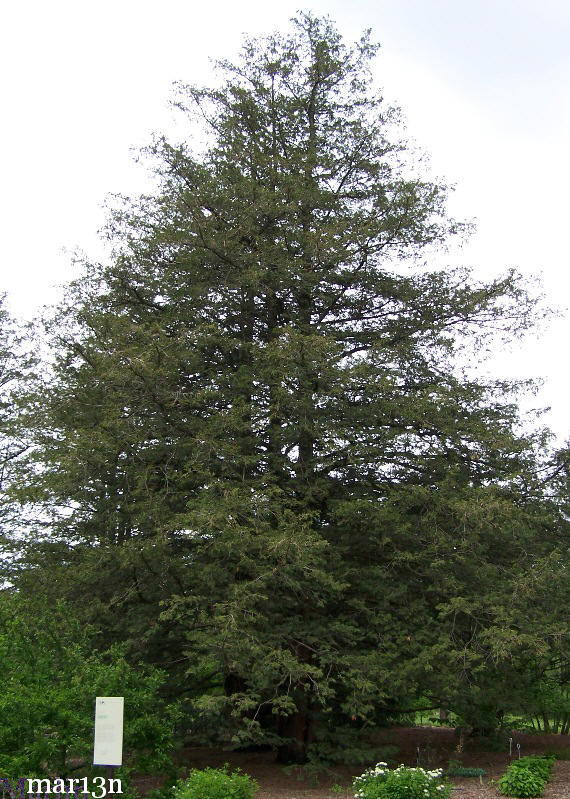 These Sawara Cypress at the Morton Arboretum are 80 years old [1]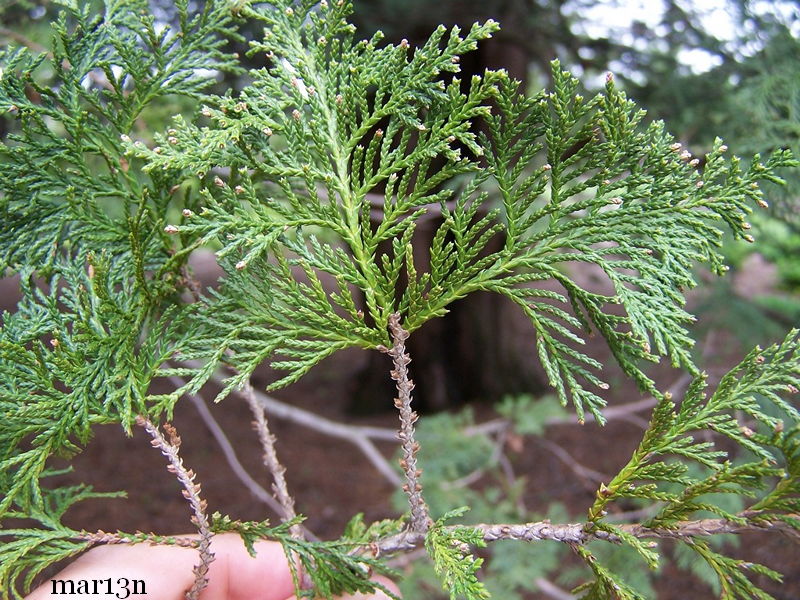 References:
1. Sawara Cypress, Morton Arboretum acc. 745-27-4, photos © Bruce Marlin