Royal Raindrops Crabapple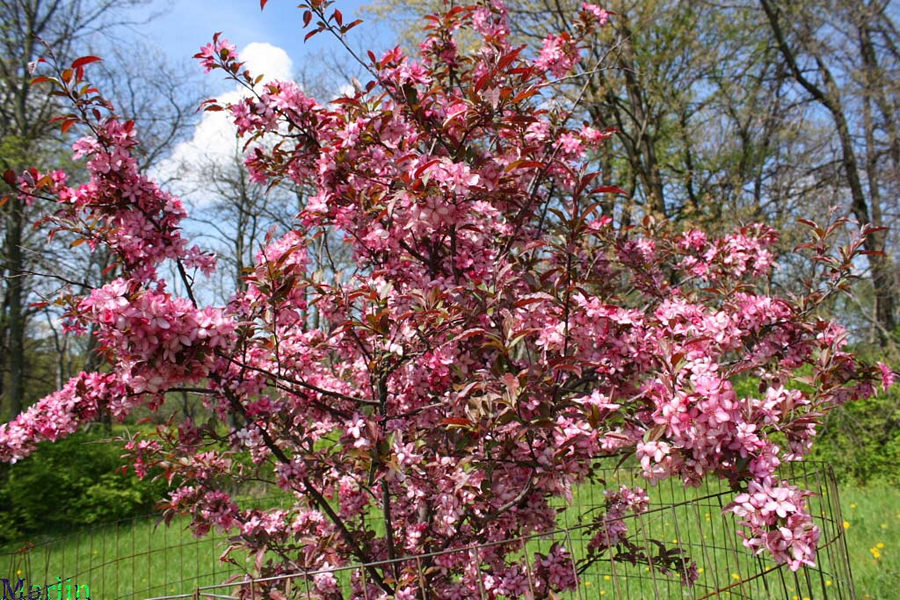 Royal Raindrops crabapple in bloom on May 8
Royal Raindrops crabapple is a broad-crowned deciduous tree growing to 25 feet tall and 20 wide. Red buds open to profuse, deep pink flowers in early to mid-May. This specimen was photographed on May 8th, near Chicago.
Royal Raindrops fruits are deep, shiny red. They are somewhat winter persistent, about the size of a cherry.
Royal Raindrops crab tolerates wet soil, rabbits, deer and pollution, but is not disease resistant. Grows best in full sun, and is most attractive when fed peat moss and compost.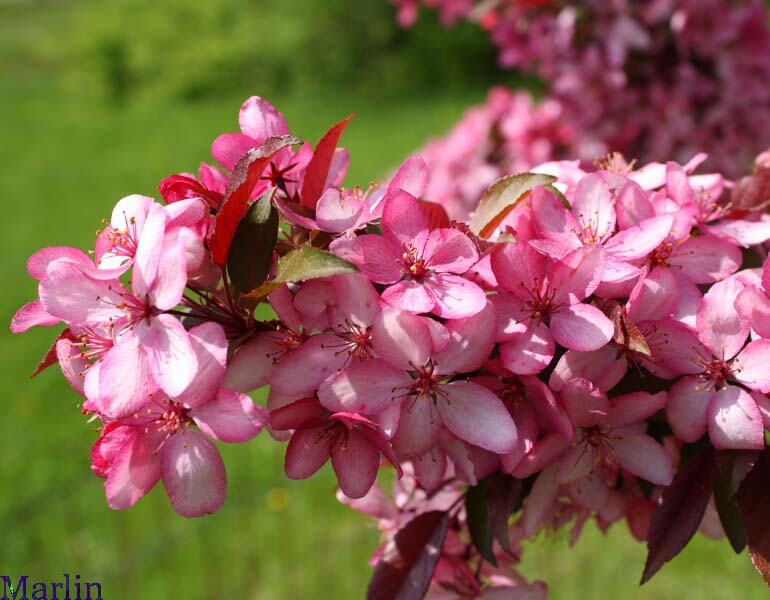 Crabapples (Malus) are the most stunning of spring flowering trees for Midwest landscapes and are a great choice for the home garden. Many of them are small in stature and can maintain visual interest throughout the changing seasons (spring flowers, fall fruit, textured bark and craggy branches in winter).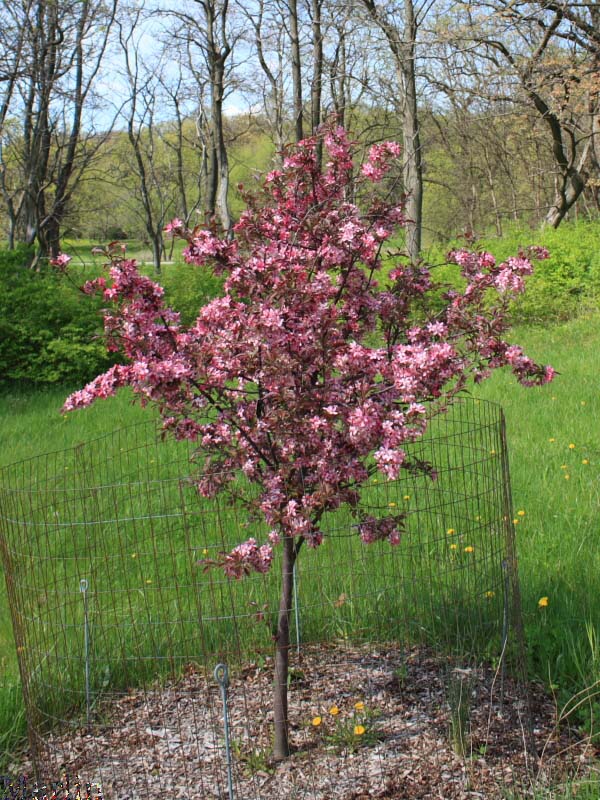 There are about 55 different species in the genus Malus, and there are innumerable cultivars available in the landscape trade. The Arboretum's Crabapple Collection was started in 1924.
It has transformed into the West Side Malus collection which now contains 60 different kinds and over 140 specimens with highly desirable qualities.
Royal Raindrops Crabapple, Morton Arboretum acc. 142-2006*1, Photos by Bruce Marlin
Family Rosaceae
Trees Index | Pine Family
Tree Encyclopedia / North American Insects & Spiders
Online since 2002