River Birch – Betula nigra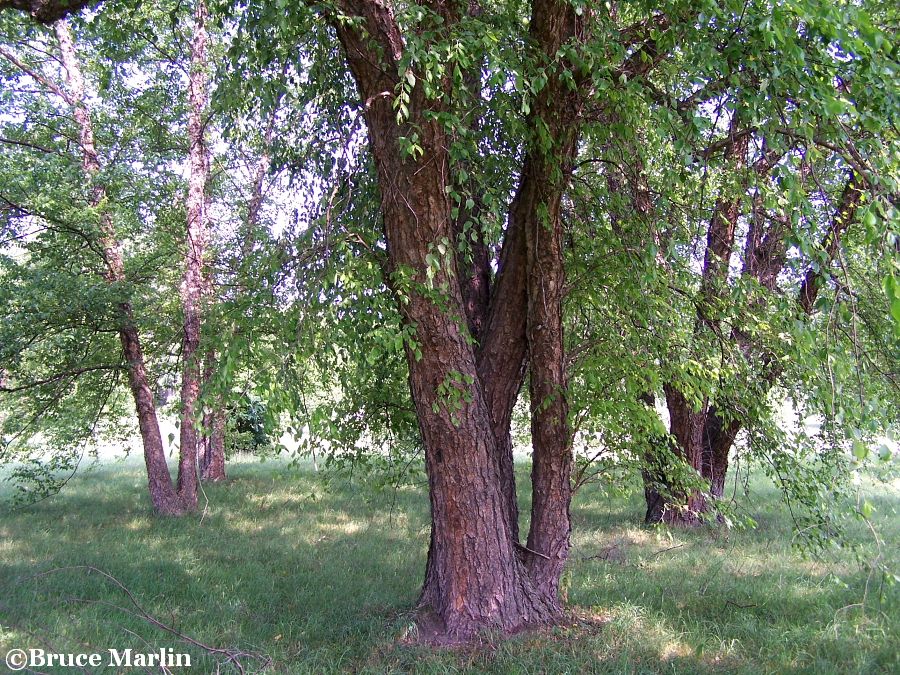 Family Betulaceae – Alder, Birch, Hornbeam
The river birch is native to the American Midwest, and is recommended by many horticulturists.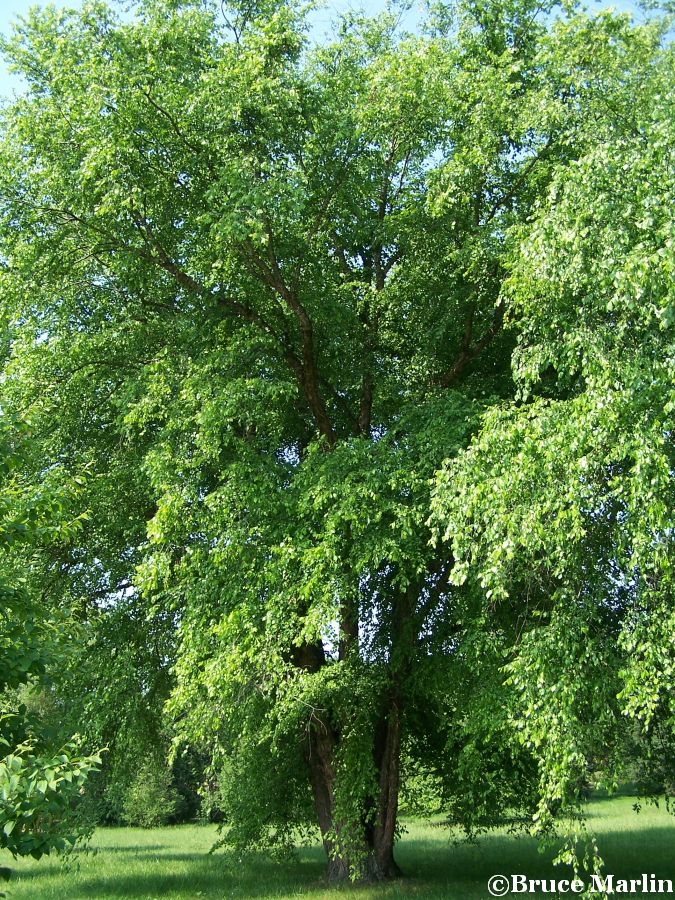 The river birch is a large deciduous tree, growing 90 feet in height and spreading 30 to 50 feet. It grows at a medium to rapid rate, 30 to 40 feet over a 20-year period. It lives only 30 to 40 years on many urban sites, possibly due to a shortage of water. River birches situated in moist areas live longer.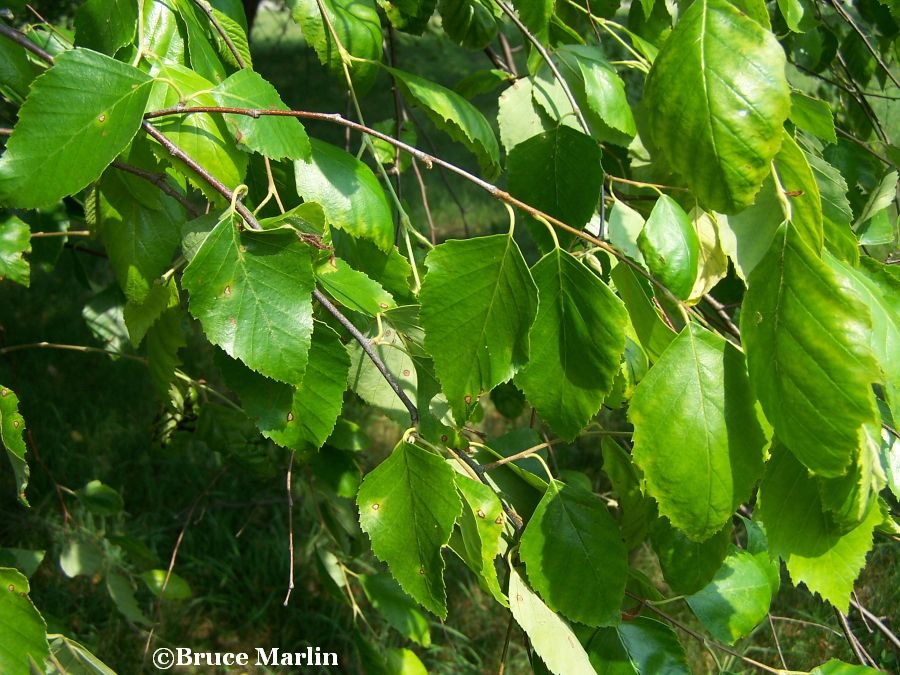 Unlike other kinds of birch tree, the fruits of the River Birch mature in the spring following flowering. The trunk of this tree often is short, branching into several large limbs that grow upward.  The River Birch favors moist soils and typically is found growing on stream banks and in swampy lowlands.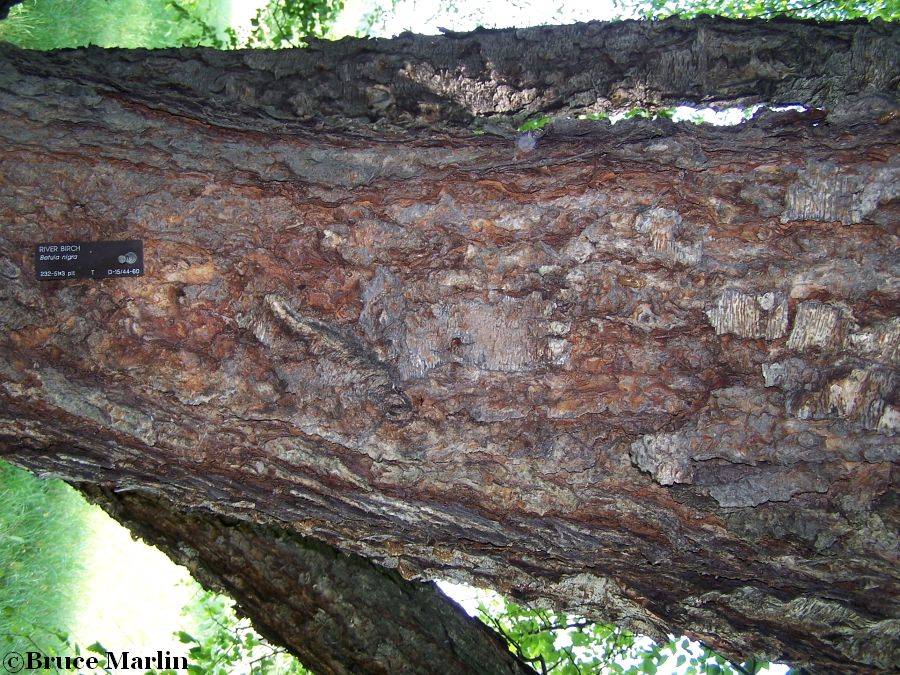 The graceful elegance of the birch allows it to be used as a specimen or for naturalizing, and is best used in large areas. It transplants easily and is most effective when planted in groupings. A multi-trunk specimen is more handsome than single-trunk trees.
Family Betulaceae – Alder, Birch, Hornbeam
The birches have long been popular ornamental trees in North America, chiefly in the northern United States and Canada. Our specimens include river birch, Dahurian birch, paper birch, Arctic birch, Manchurian birch, Manchurian alder, downy birch, Japanese white birch, and 10 other species.
Tree Encyclopedia | Trees Index | Birch Index
Tree Encyclopedia / North American Insects & Spiders
Online since 2002