Redbud Crabapple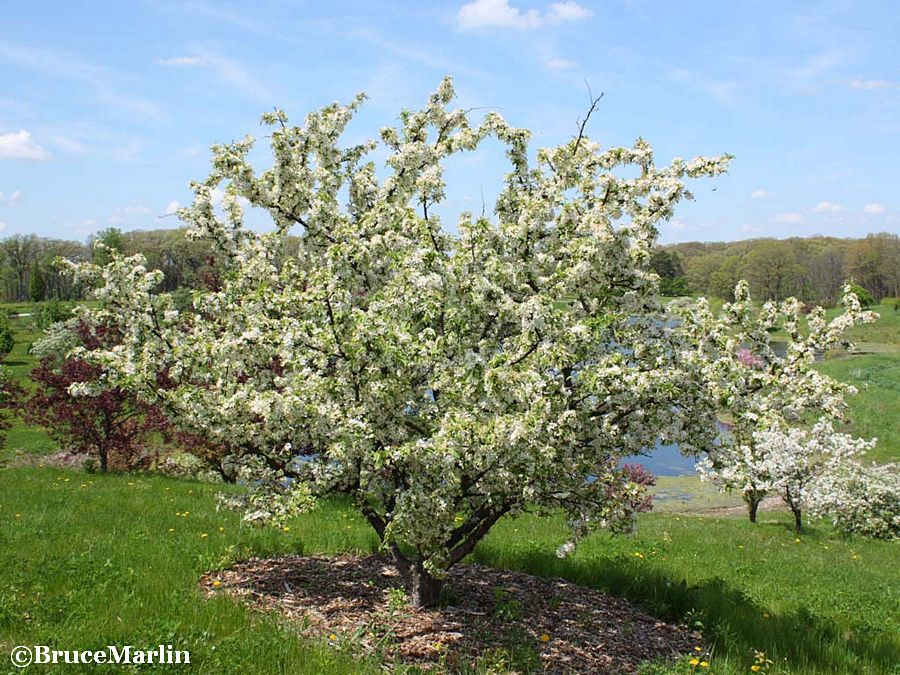 A hybrid of Malus baccata and Malus sieboldii, Redbud Crabapple grows at a moderate rate to 25 feet tall and 15 feet wide (can grow 30 feet wide), creating a dense, pyramidal form with weeping branch tips. True to its name, the blossoms of Redbud Crabapple start out as red buds in spring which open to soft pink flowers, eventually fading to white.
These blooms are delightfully fragrant and open in spring before the new leaves appear. The small, shiny, bright orange/red fruits which follow, persist on the tree well into the winter if not first eaten by birds.  [4]
USDA hardiness zones: 4 through 8A / Planting month for zone 7: year round / Planting month for zone 8: year round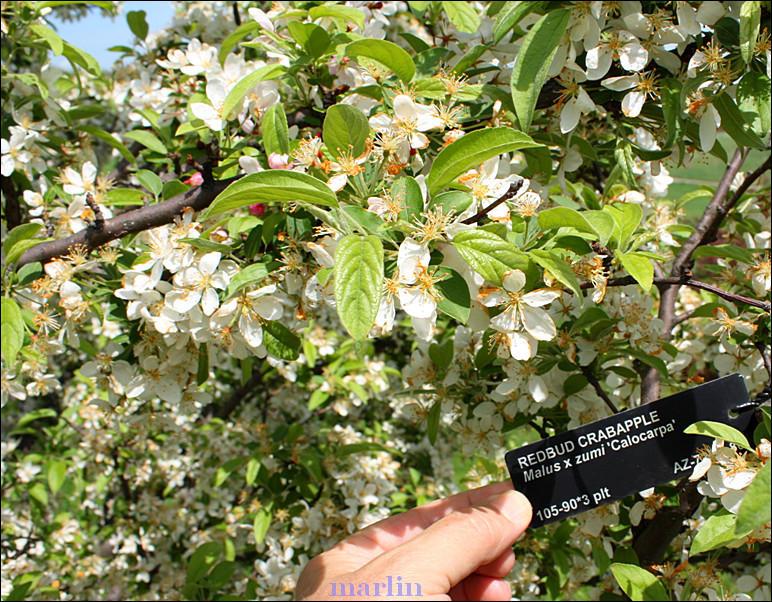 Height: to 30 feet / Spread: 15-30 feet. Plant habit: spreading
Plant density: dense. Growth rate: moderate
Flower color: pink, white; very showy
Fruit shape: round, < .5 inch
Fruit color: orange- red. Fruit attracts birds; significant litter problem; persistent on the tree; showy [4].
Redbud Crabapple  Morton Arboretum acc. 105-90* 3,  Photos: Bruce J. Marlin
Family Rosaceae
Trees Index | Pine Family
Tree Encyclopedia / North American Insects & Spiders
Online since 2002