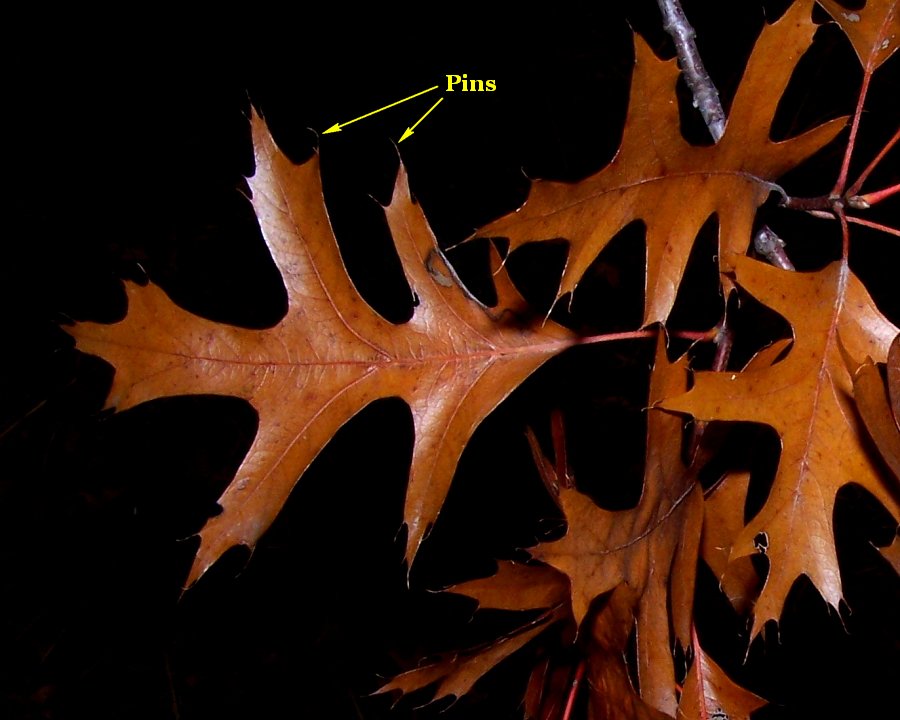 The thin structures at the ends of the leaf lobes are called "pins."
Pin oak, also called swamp oak
, water oak, and swamp Spanish oak, is a fast-growing, moderately large tree found on bottom lands or moist uplands, often on poorly drained clay soils. Best development is in the Ohio Valley. The wood is hard and heavy and is used in general construction and for firewood. Pin oak transplants well and is tolerant of the many stresses of the urban environment, so has become a favored tree for streets and landscapes.
Native Range – Pin oak grows from southwestern New England west to extreme southern Ontario, southern Michigan, northern Illinois, and Iowa; south to Missouri, eastern Kansas, and northeastern Oklahoma; then east to central Arkansas, Tennessee, central North Carolina, and Virginia. Pin oak grows primarily on level or nearly level, poorly drained floodplain and river bottom soils with high clay content (order Entisols). Pin oak is usually found on sites that flood intermittently during the dormant season but do not ordinarily flood during the growing season. It does not grow on the lowest, most poorly drained sites that may be covered with standing water through much of the growing season. It does grow extensively on poorly drained upland "pin oak flats" on the glacial till plains of southwestern Ohio, southern Illinois and northern Missouri.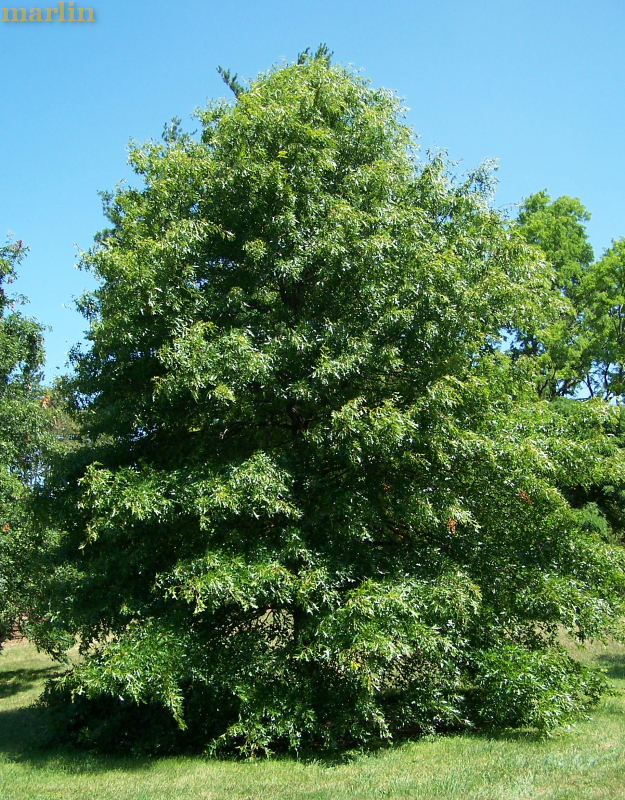 Acorn Weevil, Curculio sp. [3]

The most destructive defoliating insect attacking oak is the imported

gypsy moth (Lymantria dispar).

This insect repeatedly defoliates trees and has killed oaks including northern red oak in a wide area in the northeastern United States. Northern red oak can recover from a single defoliation but may be weakened enough for some disease or other insects to attack and kill them.

Much damage is done to oak acorns by the nut weevils (Curculio spp.), gall-forming cynipids (Callirhytis spp.), the filbertworm (Melissopus latiferreanus), and the acorn moth (Valentinia glandulella). In years of poor acorn production, these insects can destroy the entire crop [2].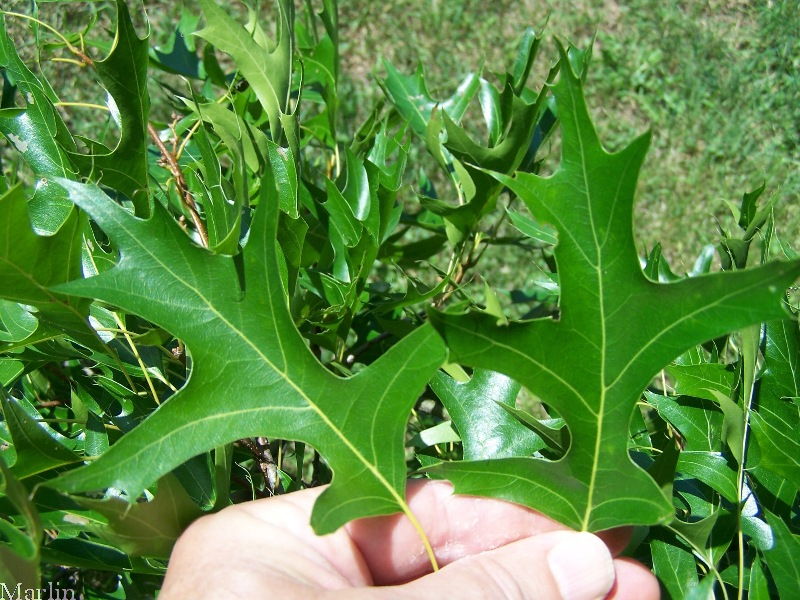 Pin oak acorns are an important food for mallards and wood ducks during their fall migration. Pin and other bottom-land oaks are the primary tree species in bottom-land duck-hunting areas (greentree reservoirs) that are artificially flooded during the fall and winter to attract migrating waterfowl. Pin oak acorns are also an important food for deer, squirrels, turkeys, woodpeckers, and blue jays. The wood of pin oak is similar to that of northern red oak, and pin oak lumber is marketed under the general designation of "red oak." The occurrence of numerous small knots in the wood of many pin oak trees limits its use for high quality products, however. Pin oak transplants well, and because of its rapid growth, large symmetrical crown, and scarlet fall colorations, it is commonly planted as a shade or ornamental tree. —USDA NRCS Silvics Manual, Volume 2 – Hardwoods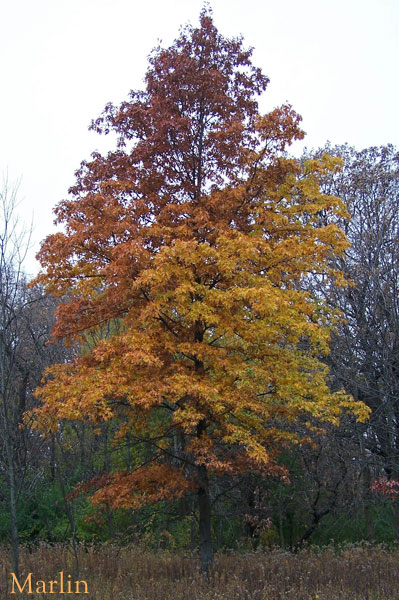 Pin oaks hold their leaves well into winter