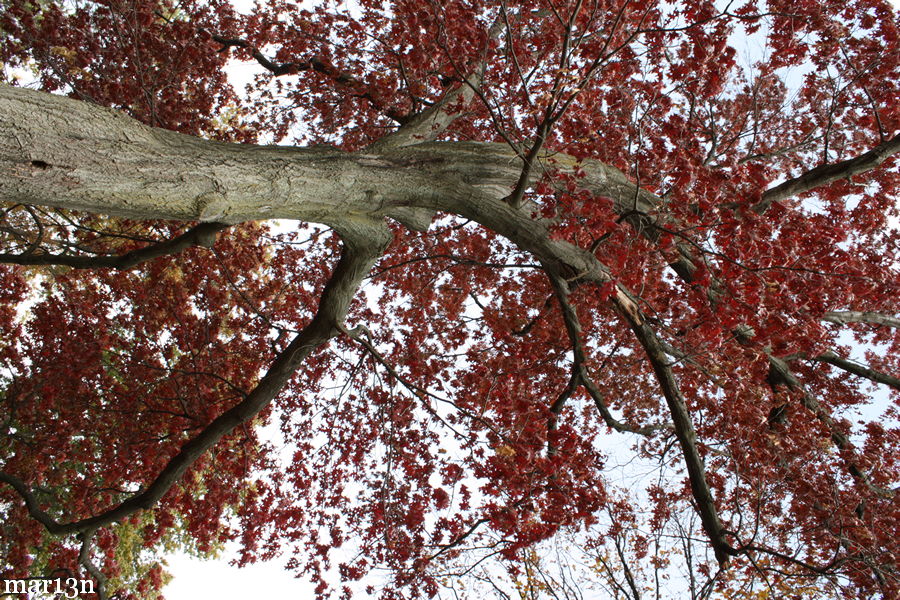 Scarlet oak, also called black oak, red oak, or Spanish oak is best known for its brilliant autumn color. It is a large rapid-growing tree of the Eastern United States found on a variety of soils in mixed forests, especially on light sandy and gravelly upland ridges and slopes. Best development is in the Ohio River Basin. In commerce, the lumber is mixed with that of other red oaks. Scarlet oak is a popular shade tree and has been widely planted in the United States and Europe [2].

Scarlet oak is found from southwestern Maine west to New York, Ohio, southern Michigan, and Indiana; south to southern Illinois, southeastern Missouri, and central Mississippi; east to southern Alabama and southwestern Georgia; and north along the western edge of the Coastal Plain to Virginia [2].

In addition to its value as a timber and wildlife species, scarlet oak is widely planted as an ornamental. Its brilliant red autumn color, open crown texture, and rapid growth make it a desirable tree for yard, street, and park.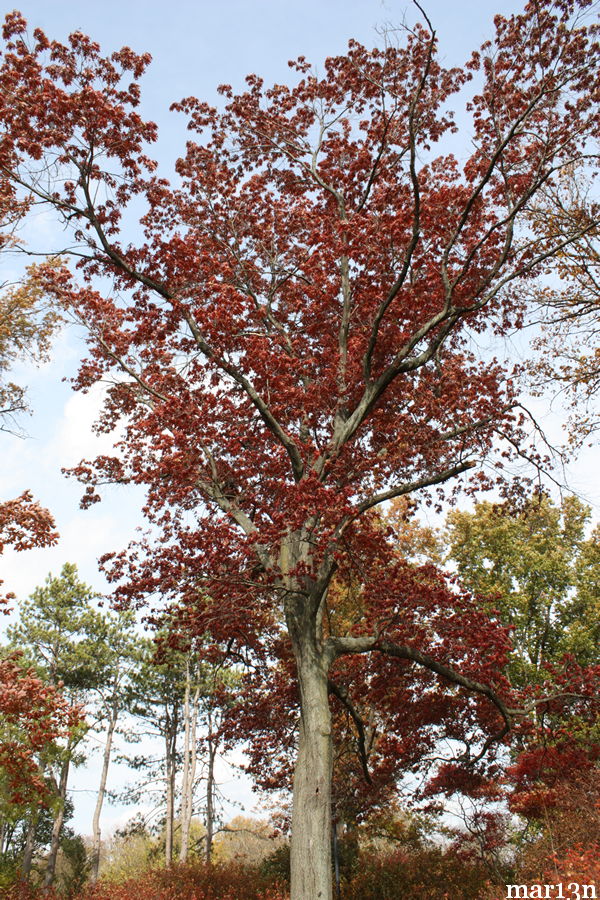 Scarlet Oak is 70 years old [1]

Major insect defoliators

in scarlet oak include the oak leaf-eater, fall cankerworm,

forest tent caterpillars

,

gypsy moth

, and orange striped oakworm. Coupled with defoliation by spring frosts, repeated defoliation by these insects either individually or in combination is thought to be the primary cause of "decline" and mortality of scarlet oak and other oaks in the red oak group in Pennsylvania. Similarly, in the Missouri Ozarks, scarlet oak decline has been linked to a complex of factors including insects, disease, drought, and soil.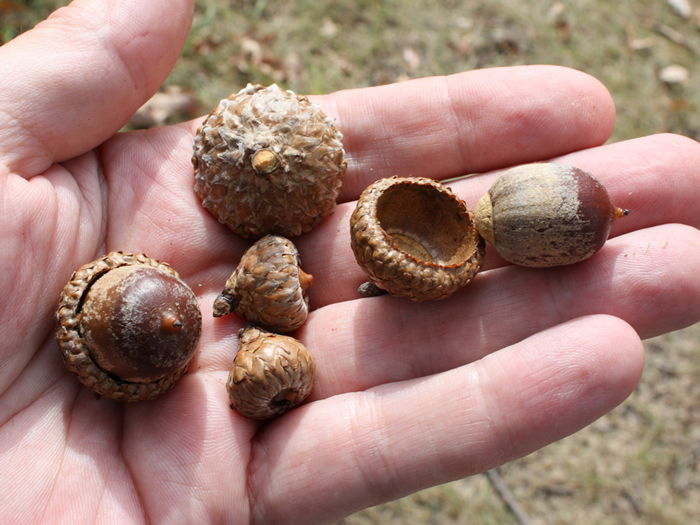 Acorn Weevil, Curculio sp.

More than 80 percent

of mature scarlet oak acorns may be destroyed by insects. Most insect damage occurs after acorn fall. The most important insect pests are nut weevils Curculio spp. (left),

moth larvae

(Lepidoptera), and

cynipid gall wasps

(Cynipidae).

The proportion of uninfested acorns is usually highest in years of greatest seed production. Scarlet oak acorns are a choice food for eastern gray squirrels, chipmunks, mice, wild turkey, deer, and birds, especially blue jays and red-headed woodpeckers. One-third to one-half of acorn losses have been attributed to removal by birds and squirrels while the acorns were still on the tree [2].
There are about four hundred species in the oak genus (Quercus) worldwide. Oak trees are majestic beauties and symbols of strength in many cultures. The oak is the national tree of not only the United States, but of England and Germany as well.
References
1. Scarlet Oak, Morton Arboretum acc. 204-40-6, photos by Bruce Marlin
2. Paul Johnson, USDA Forest Service Silvics Manual vol 2. Hardwoods, 'Scarlet Oak'
3. eFloras.org, Flora of China, "Quercus aliena Blume, Mus. Bot. 1: 298. 1850"