Needle Juniper – Juniperus rigida
Family Cupressaceae
Also commonly called Cedar Tree, Juniper, savin, cedar apple, pencil cedar, or Virginia red cedar.

Custom Search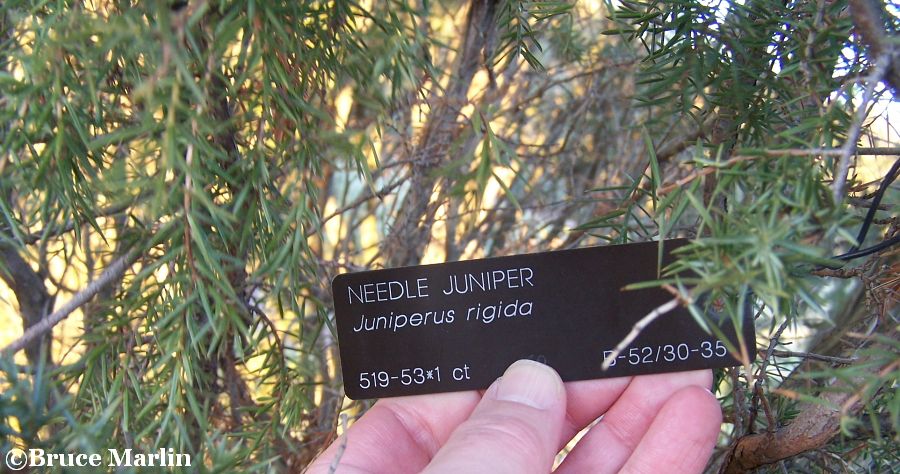 Often grown as an ornamental or bonsai, the tree species Juniperus rigida is commonly known as "needle" or "temple" juniper. It is native to northern China, Korea, Japan, and the far southeast of Russia, occurring between of 10-2,200m elevation. It is closely related to Juniperus communis (Common Juniper) and Juniperus conferta (Shore Juniper) [1].

A shrub or small tree growing to a height of 10 m and a trunk diameter up to 50 cm. The leaves are evergreen, needle-like, in whorls of three, bright green to yellowish-green, 10-23 mm long and 1-1.3 mm broad, with a single white stomatal band on the inner surface. It is dioecious. The seed cones are berry-like, ripening in 18 months to dark purple or brownish with a variable whitish waxy coating; spherical, 5-9 mm diameter, and have three fused scales in one whorls of three, each with a single seed. Seeds are usually dispersed by birds. The pollen cones are yellow, 3-5 mm long, and shed their pollen in spring [1].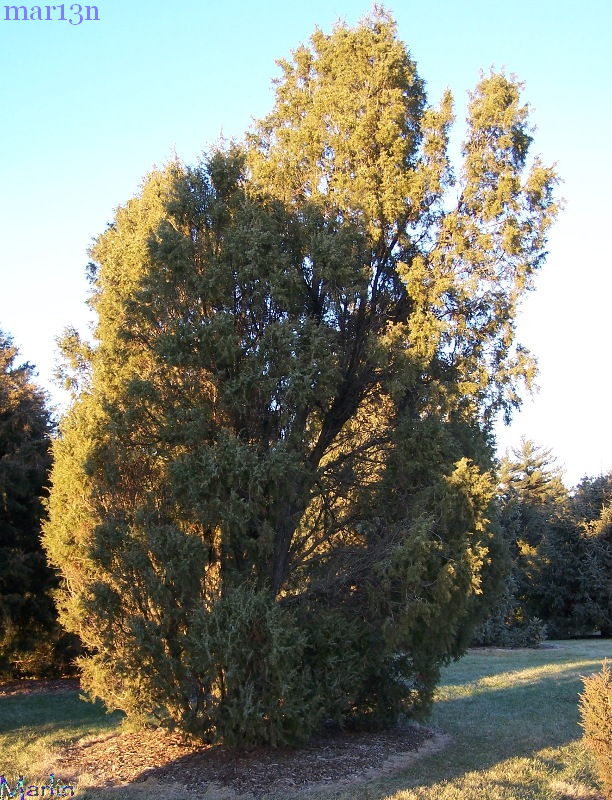 This Morton Arboretum specimen was started from a cutting 55 years ago [2]