Marmo Freeman's Maple / Family Aceraceae
Height: 45-70' Spread: 35-40'. Hardy to zone 4, a fast-growing shade tree derived from a hybrid cross of red and silver maples.

Custom Search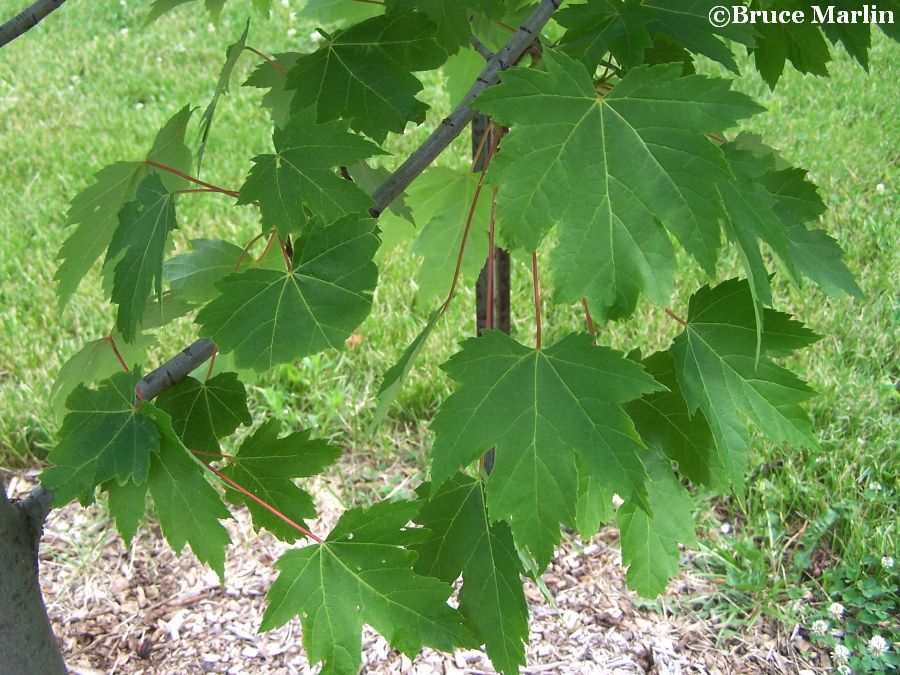 Acer x freemanii 'Marmo'
Cultural Requirements: Prefers full sun; grows in a wide range of soil conditions; pH adaptable and drought tolerant.

Ornamental characteristics: A hybrid of silver and red maple with a strong central leader and excellent branching habit. Fall color is an interesting mottled blend of red and green to burgundy, and yellow. Uses in the Landscape: Excellent in street tree plantings or as a large specimen tree, especially where a more narrow, upright habit is required. A good alternative to silver maple and red maple in heavy clay soils [2].
Freeman's maple grows to 21 meters (70 feet) with half that distance in spread. It has a uniform, upright-oval habit with a strong central leader. Branch structure and strength of the overall plant has proven superior to Silver Maple [2].
References:
1. Marmo Freeman's Maple, Morton Arboretum acc. photos by Bruce Marlin
2. The Morton Arboretum, Marmo Freeman's Maple