Saucer Magnolia – Magnolia x soulangiana
This lovely ornamental flowering tree has flowers to die for. USDA hardiness zones: 5A through 9A
Magnolia Main | Tree Encyclopedia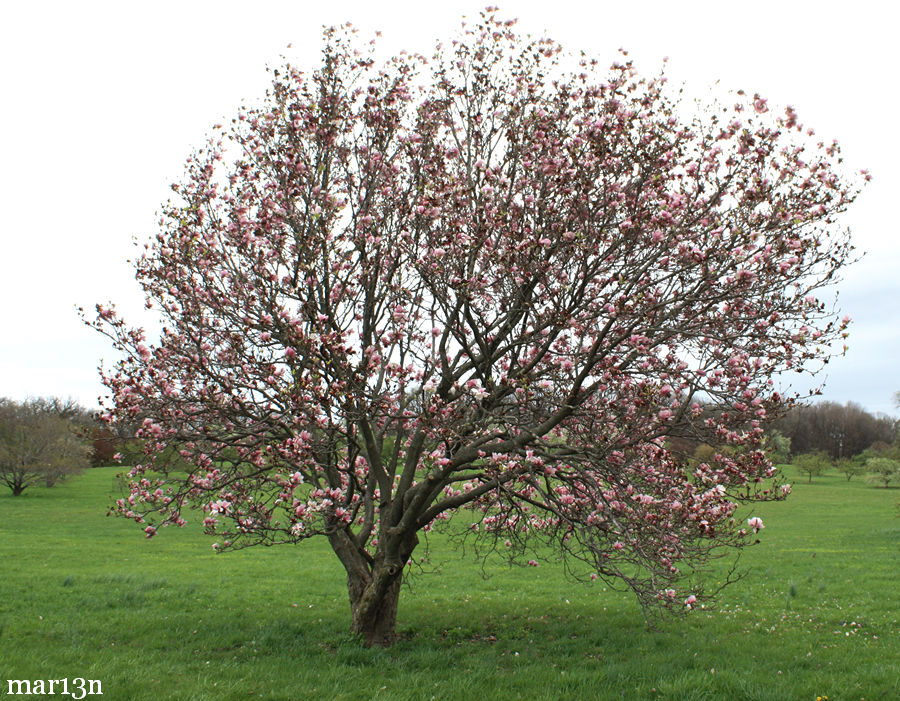 Saucer Magnolia, Morton Arboretum acc. 927-61*1, is 49 years old.
Saucer magnolia
most often grows as a multi-trunk, spreading tree but can be trained as a single growing to about 15 feet as pictured here. Saucer magnolia makes an outstanding specimen tree in a sunny spot where it can develop a symmetrical crown. Its large (5 to 8 inch) white-with-pink underside flowers create an amazing floral display. However, early-spring blooming plants like this cultivar are more and more being fooled into blooming too early by our increasingly warm springtimes – and any frost will ruin the flowers for that season [6].
Saucer Magnolia grows best in rich, moist but well-drained soil. Will tolerate some shade, but growth may be sparse and the flowers less profuse. Saucer Magnolia dislikes dry or alkaline soil but will otherwise does well in an urban environment (although salt aerosols are to be avoided). Transplant in the spring, just before growth begins, or buy balled and burlapped or containerized plants. Older plants do not like to be pruned and large wounds may not close well [6].
Taxonomic relations in the family Magnoliaceae have been puzzling botanists for a long time. Because the family is quite old and has survived many geological events such as ice ages, mountain formation and continental drift, the family's distribution is scattered nearly worldwide. Some species have been isolated for a long time, while others were in close contact and able to exchange gentic material until later in their lineage. To create divisions in the family solely based on morphological characteristics has proven to be an impossible task.
With the advent of DNA sequencing in the late 20th century, intense research into phylogenetic relationships within the family has been ongoing. Long boring explanations of the studies' results can be had at Wikipedia [5].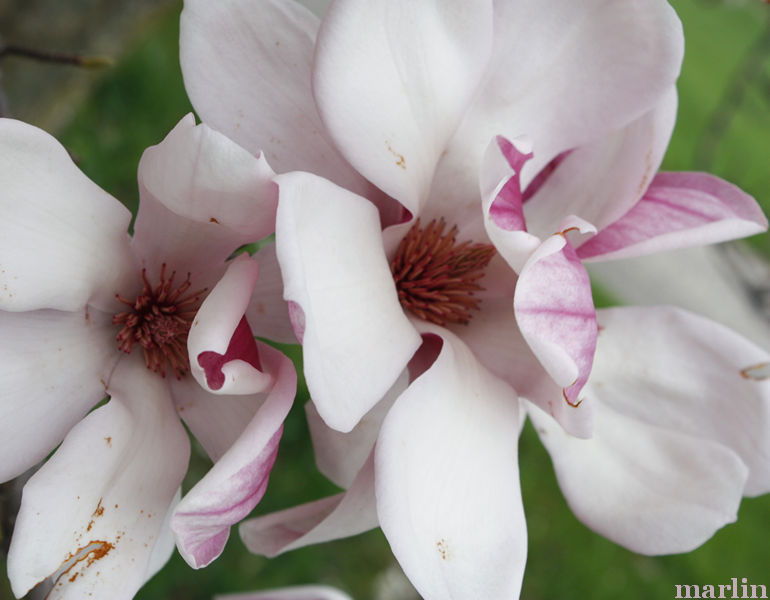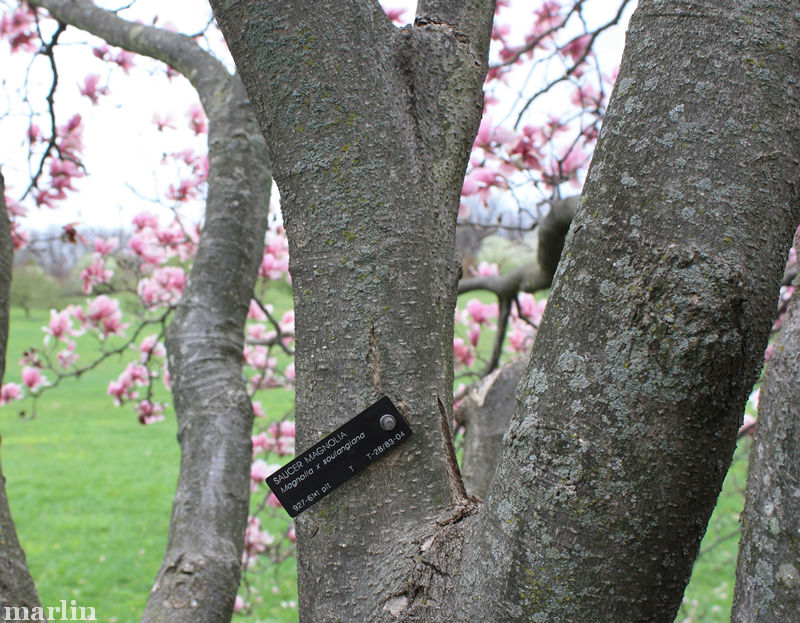 Saucer Magnolia Bark
References
Colin Tudge, The Tree: A Natural History of What Trees Are, How They Live, and Why They Matter
National Audubon Society, Field Guide to North American Trees
Saucer Magnolia, Morton Arboretum acc. 927-61*1, photos by Bruce Marlin
Wikipedia contributors, "Magnolia" retrieved April 19, 2012
Edward F. Gilman, Institute of Food and Agricultural Sciences, University of FLA, FPS-360 "Green Star Magnolia" (Reviewed 2011.) Retrieved April 19, 2012. Excerpts used with permission.
Magnoliaceae – Magnolia Family


The earliest flowering plants date back about 130 million years. According to Cronquist

Evolution and Classification of Flowering Plants

, the most primitive of all living angiosperms belong to the subclass

Magnoliidae

. This subclass contains several primitive plant families, including the water-lilies (Nymphaeaceae), and buttercups (Ranunculaceae).

Tree Encyclopedia | Tree Index | Magnolia Main