Saucer Magnolia – Magnolia x soulangiana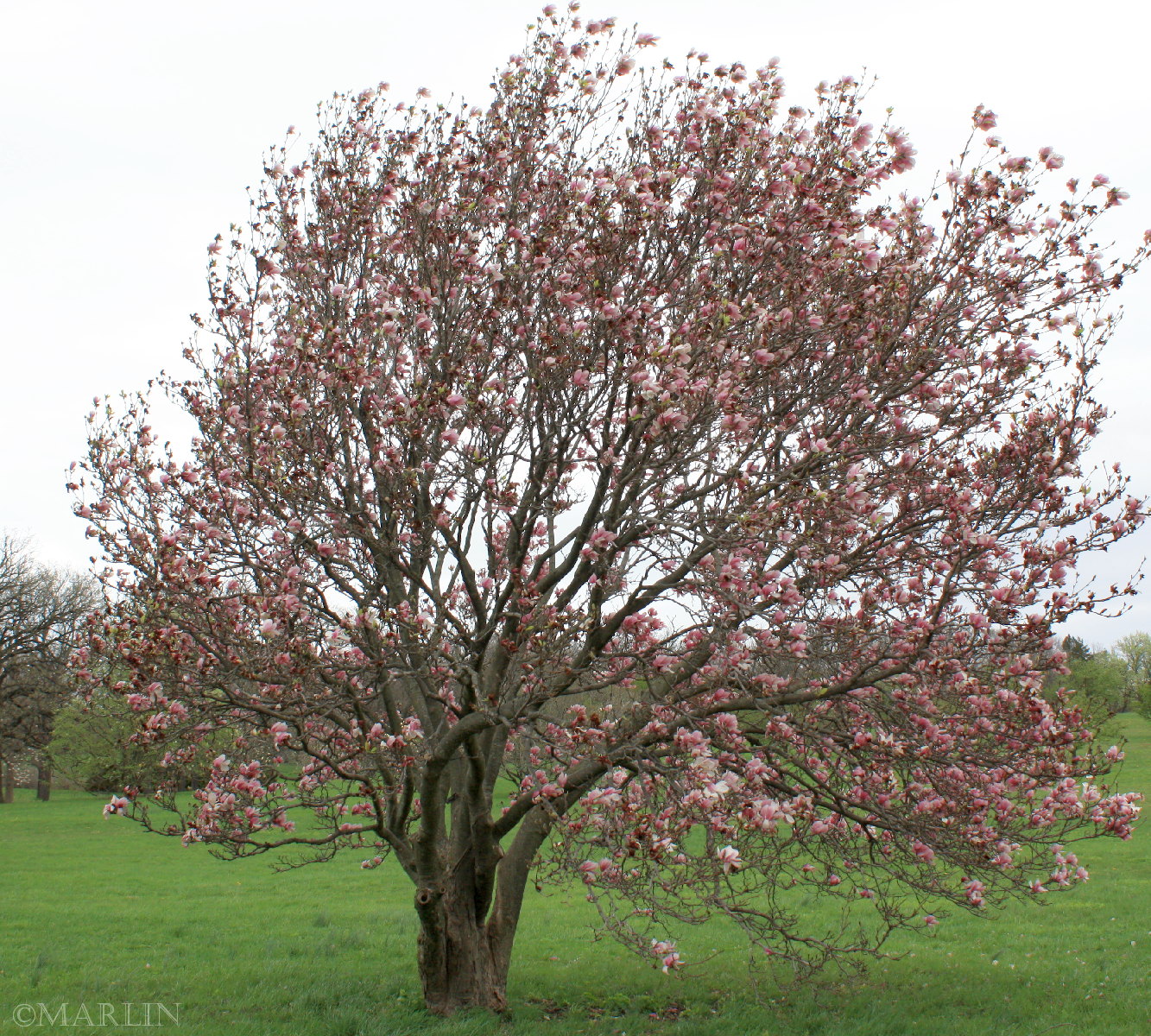 Saucer Magnolia, Morton Arboretum acc. 927-61*1, is 49 years old
Saucer magnolia most often grows as a multi-trunk, spreading tree but can be trained as a single growing to about 15 feet as pictured here.
Saucer magnolia makes an outstanding specimen tree in a sunny spot where it can develop a symmetrical crown.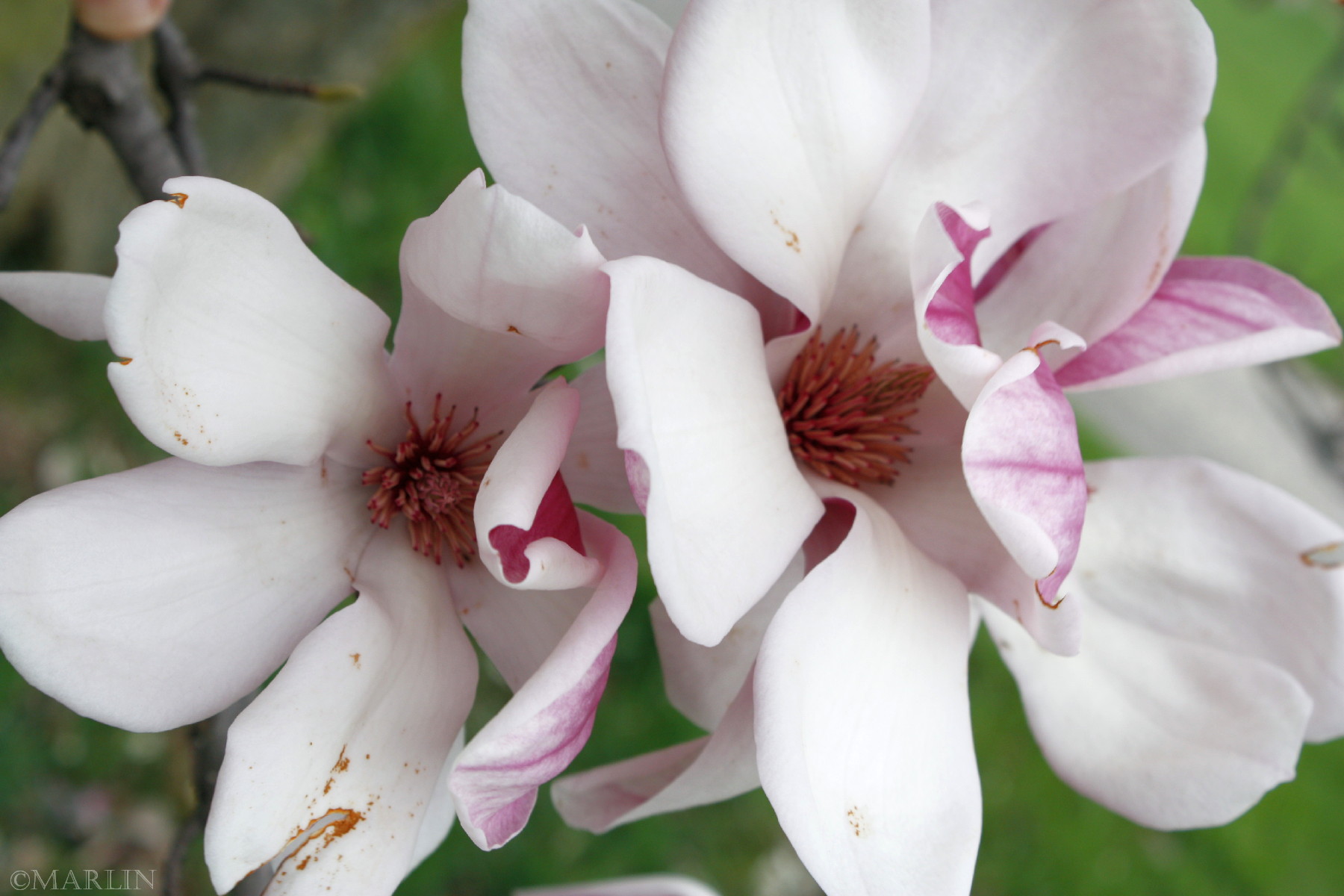 Its large (5 to 8 inch) white-with-pink underside flowers create an amazing floral display.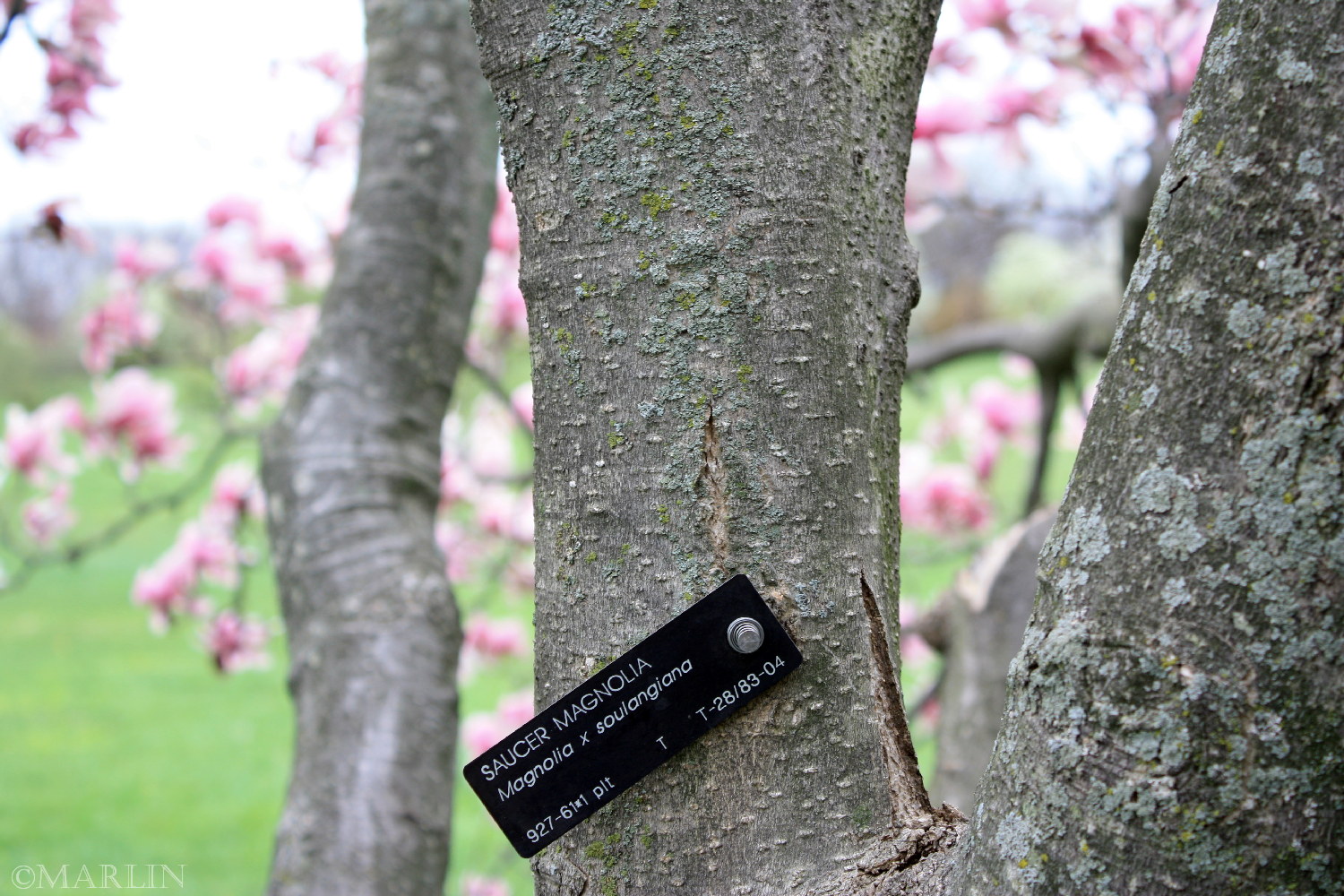 Saucer Magnolia, Morton Arboretum acc. 927-61*1, photos by Bruce Marlin
Family Magnoliaceae
Trees Index
Tree Encyclopedia / North American Insects & Spiders
Online since 2002