Rohrbach Star Magnolia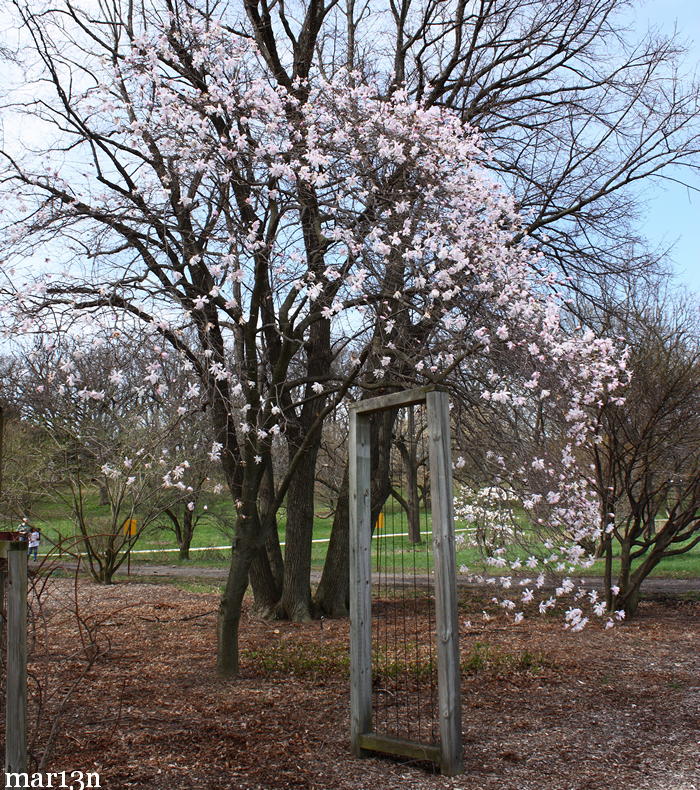 This specimen is 26 years old
Rohrbach star magnolia blooms in the early spring, bearing pleasantly fragrant white flowers with hints of pale pink about 10 cm (4 in) in diameter.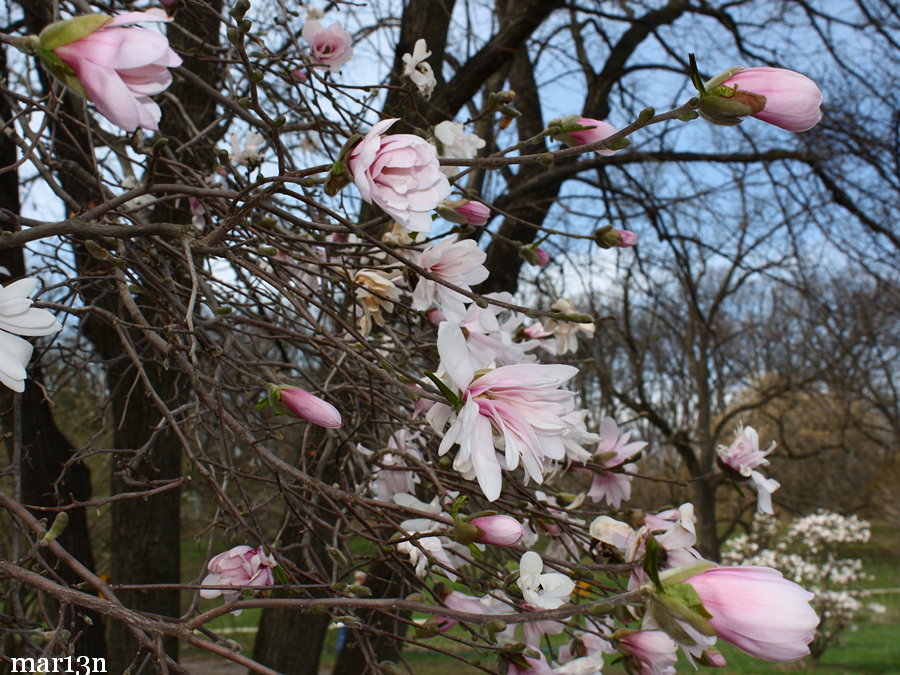 Leaf blade length: 4 to 8 inches. Flower color: pink; white.
Flower characteristics: pleasant fragrance; spring flowering; very showy.
Fruit shape: elongated; irregular. Fruit length: 1 to 3 inches.
Rohrbach Star Magnolia, Morton Arboretum acc. 574-65*1 photos by Bruce Marlin
Family Magnoliaceae
Trees Index
Tree Encyclopedia / North American Insects & Spiders
Online since 2002