Northern Japanese Magnolia – Magnolia kobus var 'borealis'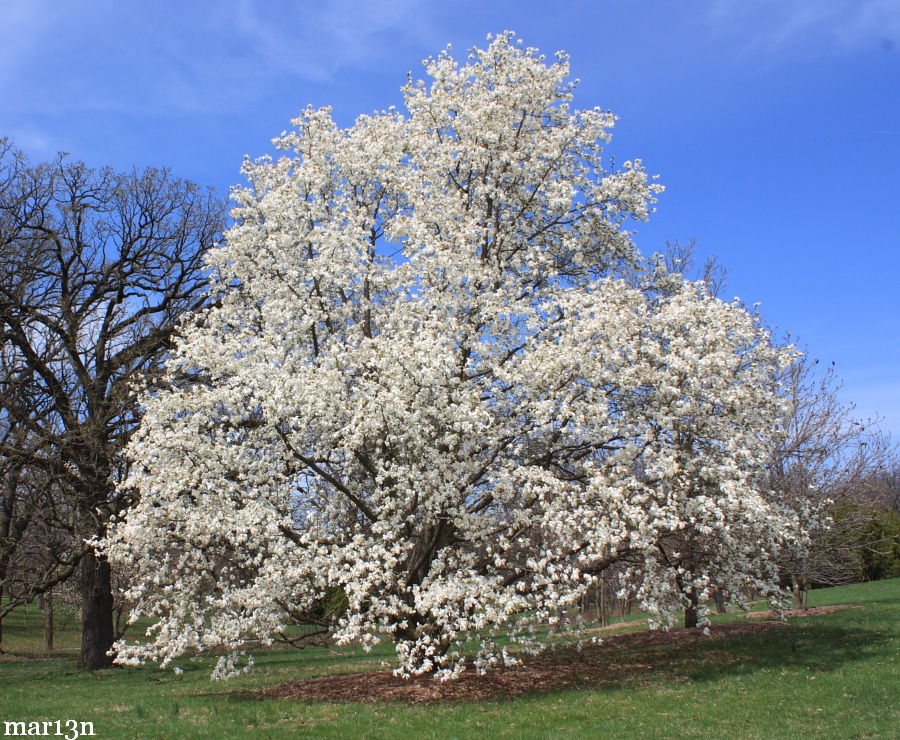 This lovely 45-year-old magnolia grows near the DuPage River at The Morton Arboretum
The Northern Japanese magnolia blooms in the early spring, bearing pleasantly fragrant white flowers with hints of pale pink about 10 cm (4 in) in diameter. Also commonly called Kobushi magnolia
Leaf blade length: 4 to 8 inches. Flower color: pink; white. Flower characteristics: pleasant fragrance; spring flowering; very showy. Fruit shape: elongated; irregular. Fruit length: 1 to 3 inches. Fruit covering: dry or hard. Fruit color: pink; red. Fruit attracts birds; no significant litter problem; showy. Bark is thin and easily damaged from mechanical impact, Branches droop as the tree grows, and will require pruning for vehicular or pedestrian clearance beneath the canopy. Can be grown with, or trainable to be grown with, multiple trunks. Needs little pruning to develop  [2].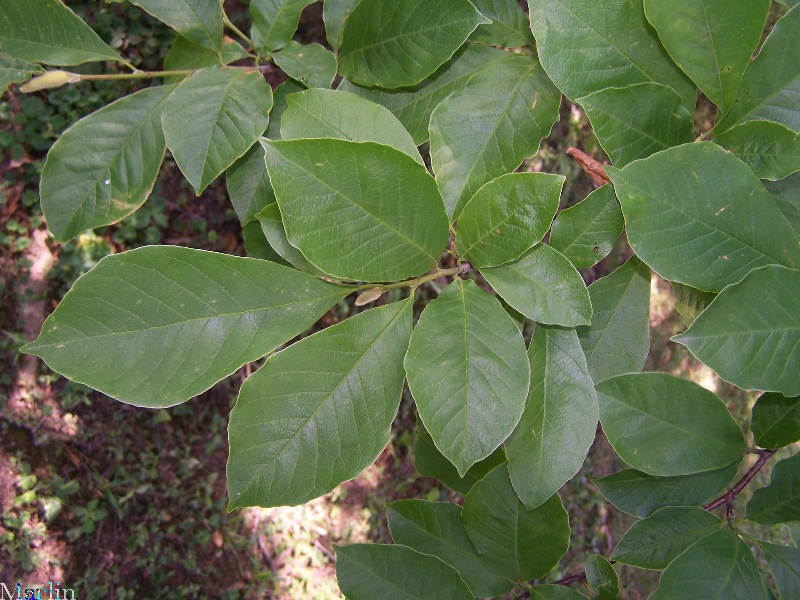 Magnoliaceae – Magnolia Family
The earliest flowering plants date back about 130 million years. According to Cronquist Evolution and Classification of Flowering Plants, the most primitive of all living angiosperms belong to the subclass Magnoliidae. This subclass contains several primitive plant families, including the water-lilies (Nymphaeaceae), and buttercups  (Ranunculaceae).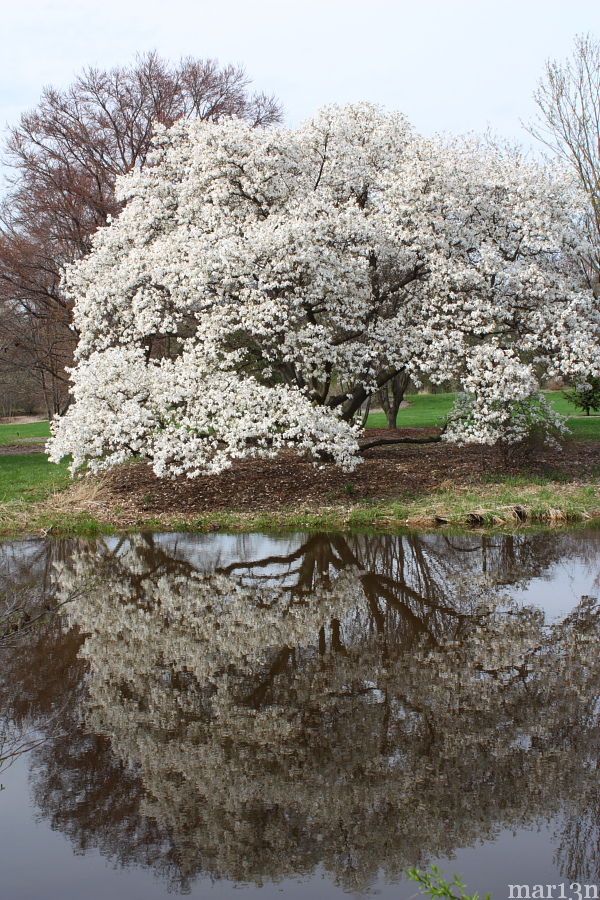 The Morton Arboretum is an astounding place any time of year, but especially in the spring.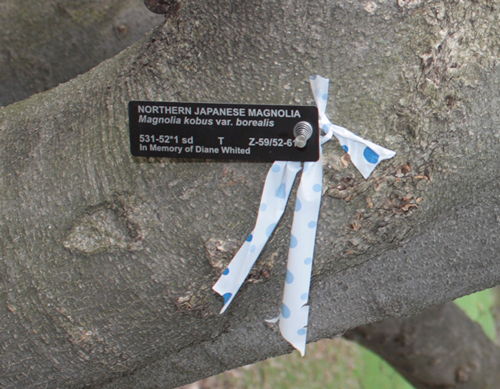 In Memory of Diane Whited
References:
1. Northern Japanese Magnolia, Morton Arboretum acc. 532-52-1 photos by Bruce Marlin
2. Wikipedia contributors, "
Magnolia kobus
"
Magnolia Main
Trees Index | Pine Family | Beech, Oak | Nut Trees | Birch Family | Magnolias
Tree Encyclopedia / North American Insects & Spiders is dedicated to providing family-friendly educational
resources for our friends around the world through large images and macro photographs of flora and fauna.
Online since 2002