Merrill's Loebner Magnolia – Magnolia x loebneri 'Merrill'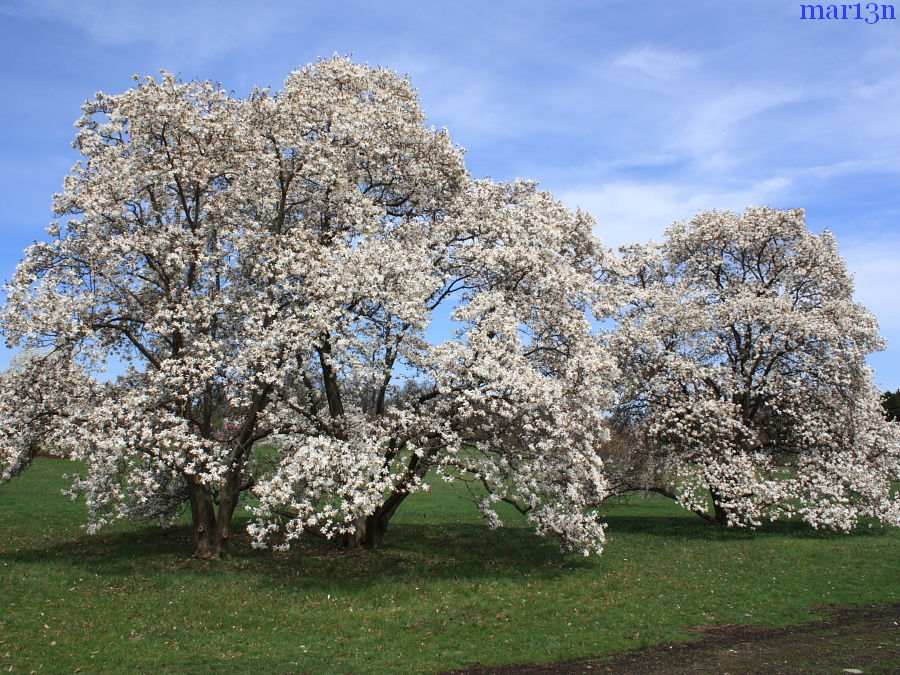 These Merrill's Loebner magnolias are 23 years old
Loebner Magnolia can grow to 50 feet. Fragrant white flowers 3-4 inches across, made up of 15 segments appear in late winter – early spring (this tree is flowering on April 5th, near Chicago), before leaves emerge.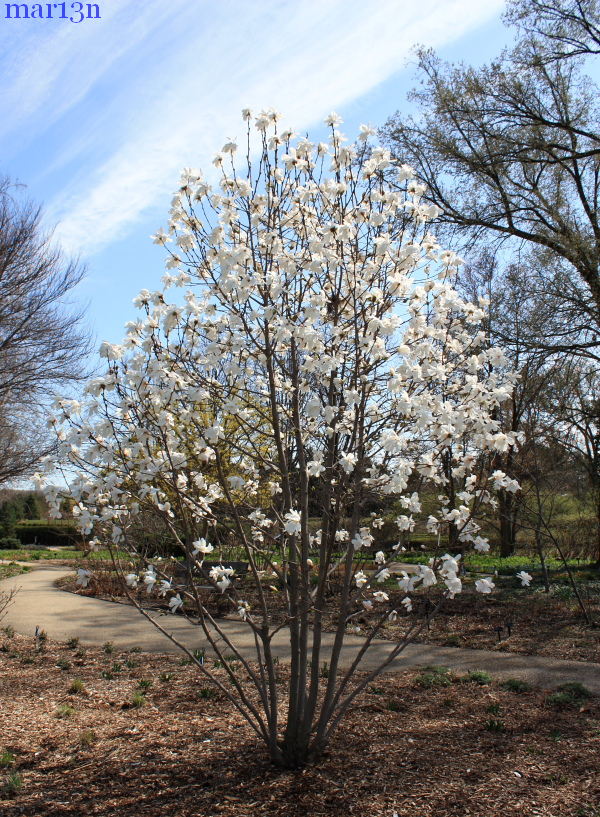 This specimen is 5 years old
Cultivar 'Merrill'  is a vigorous tree with broader leaves than most star magnolias. Grows best in moist, well-drained soil rich in humus. Prefers acidic to neutral soil in full sun or partial shade. [1]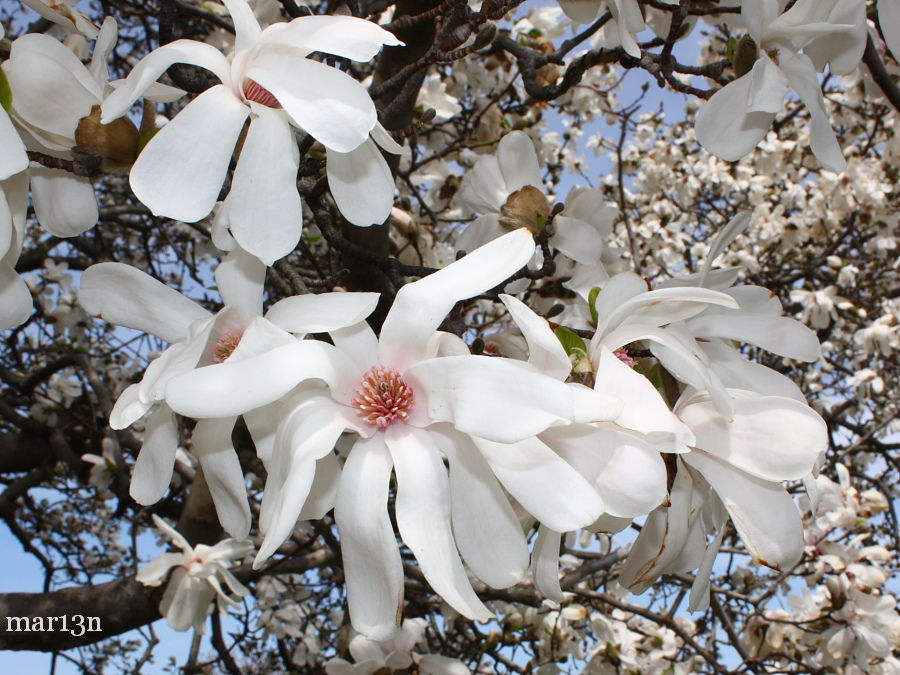 References:
1. Merrill's Loebner Magnolia, Morton Arboretum acc. 420-2005*1 & 445-66-6 photos by Bruce Marlin
2. NATIONAL AUDUBON SOCIETY, National Audubon Society Field Guide to North American Trees
Magnoliaceae – Magnolia Family
The earliest flowering plants date back about 130 million years. According to Cronquist Evolution and Classification of Flowering Plants, the most primitive of all living angiosperms belong to the subclass Magnoliidae. This subclass contains several primitive plant families, including the water-lilies (Nymphaeaceae), and buttercups  (Ranunculaceae).
Magnolia Main
Trees Index | Pine Family | Beech, Oak | Nut Trees | Birch Family | Magnolias
Tree Encyclopedia / North American Insects & Spiders is dedicated to providing family-friendly educational
resources for our friends around the world through large images and macro photographs of flora and fauna.
Online since 2002