Leonard Messel Magnolia – Magnolia x loebneri 'Leonard Messel'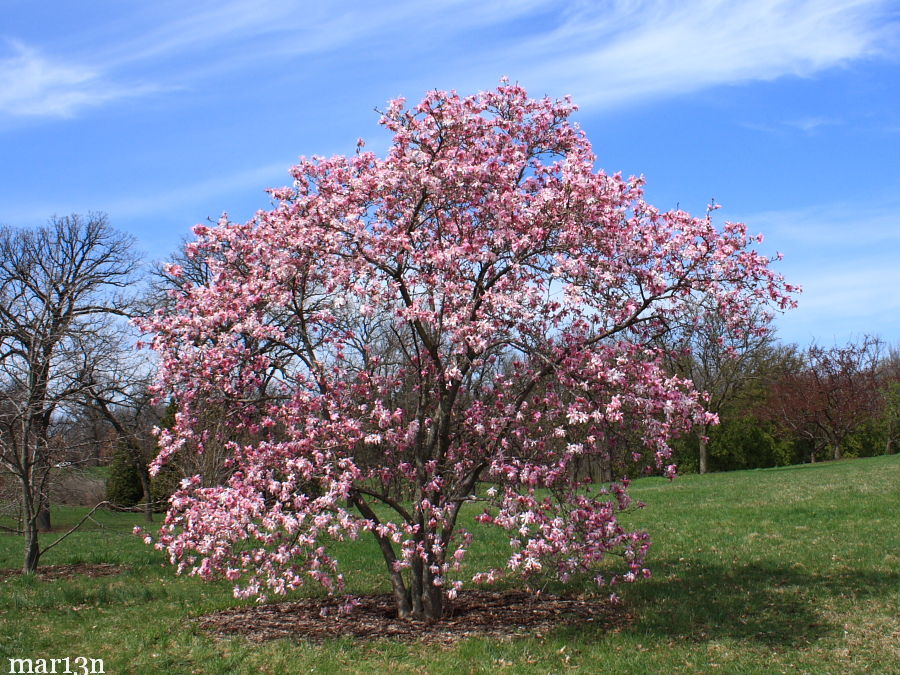 Leonard Messel Magnolia, Morton Arboretum acc. 341-88*1, photographed April 5th
Loebner's Magnolia can grow to 50 feet, but cultivar 'Leonard Messel' generally tops out at 25 feet. A cross of M. kobus and M. stellata 'Rosea', this lovely ornamental has star-shaped flowers with 12 narrow petals, white on the inside and purplish-pink on the outside; the transition of color from bud to bloom is a beautiful study in color.  This tree is flowering on April 5th, near Chicago. Grows best in moist, well-drained soil rich in humus. Prefers acidic to neutral soil in full sun or partial shade. [1]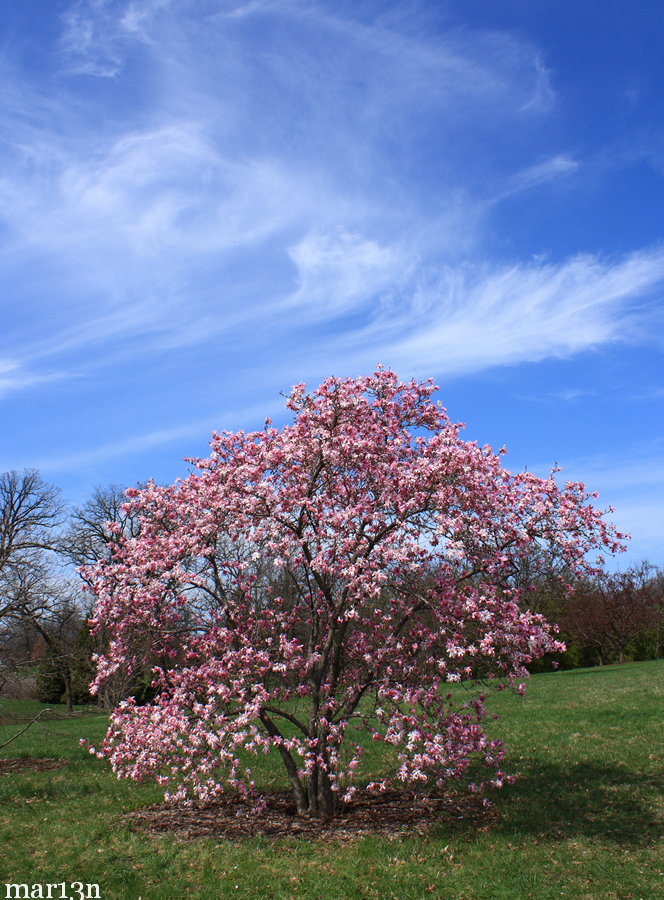 The bark is used in traditional Chinese medicine, where it is known as houpu. The highly aromatic bark contains magnolol and honokiol, two polyphenolic compounds that have demonstrated anti-anxiety and anti-angiogenic properties. Magnolia bark also has been shown to reduce allergic and asthmatic reactions. The bark is stripped from the stems, branches, and roots. Cultivated supplies today produce most of the bark for commercial and domestic use.
Magnoliaceae – Magnolia Family
Trees Index | Pine Family | Beech, Oak | Nut Trees | Birch Family | Magnolias
Tree Encyclopedia / North American Insects & Spiders is dedicated to providing family-friendly educational
resources for our friends around the world through large images and macro photographs of flora and fauna.
Online since 2002