Ivory Chalice Magnolia – Magnolia 'Ivory Chalice'
Magnolia Main | Tree Encyclopedia
This lovely ornamental flowering tree has flowers to die for. USDA hardiness zones: 5A through 9A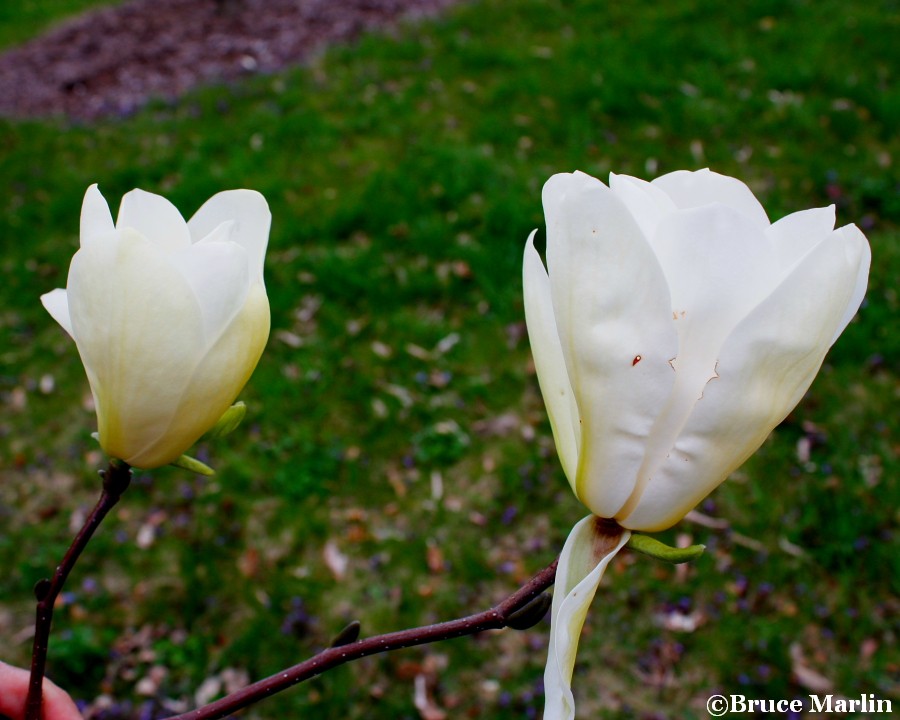 Most magnolias are natural understory plants and grow well in shade. They will, however, thrive and often flower better when placed in sunny areas. While some magnolias tolerate moist conditions, most prefer a well-drained soil rich in organic matter. The plants will grow best in soil with a pH range of 5.5 to 6.5. Since magnolia wood is somewhat brittle, they should be placed in an area protected from strong winds. Heavy wet snows can easily break branches, esp. on evergreen magnolias [1].
Several species in the Magnolioideae are grown for their dried flower buds, known as xinyi, which are used medicinally. In addition, HOUPOEA officinalis (Magnolia officinalis) is extensively grown for its medicinal bark. All species in the family are ornamental, and many are grown in public and private gardens throughout much of China and in other parts of the world [7].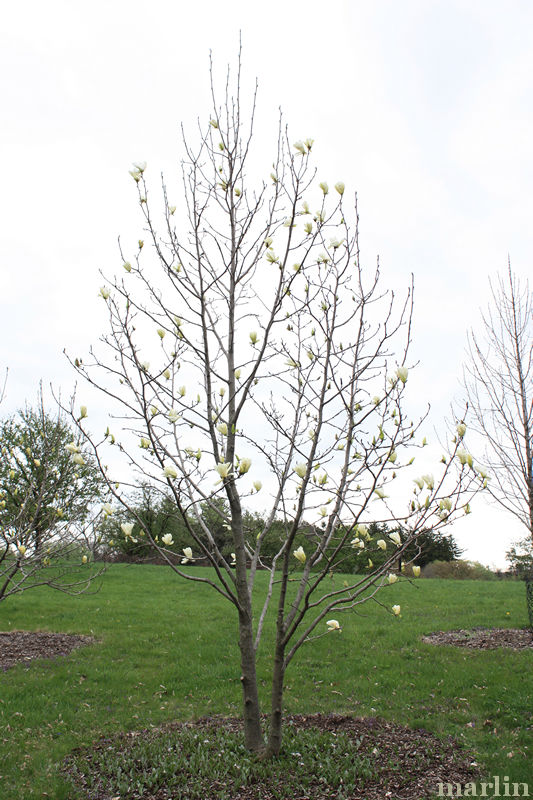 Ivory Chalice Magnolia, Morton Arboretum acc. 210-2000*1, is 10 years old.
Magnolia 'Ivory Chalice'
is the result of a cross between
Magnolia acuminata (cucumber tree)
and
Yulan Magnolia
, producing pleasant, cream-colored tepals forming chalice-shaped flowers 6 inches long. The anthers are tipped with dark red. This cultivar will withstand temperatures to -20°F. [1].
Magnolia grow best in rich, moist but well-drained soil. Will tolerate some shade, but growth may be sparse and the flowers less profuse. Saucer Magnolia dislikes dry or alkaline soil but will otherwise does well in an urban environment (although salt aerosols are to be avoided). Transplant in the spring, just before growth begins, or buy balled and burlapped or containerized plants. Older plants do not like to be pruned and large wounds may not close well [6].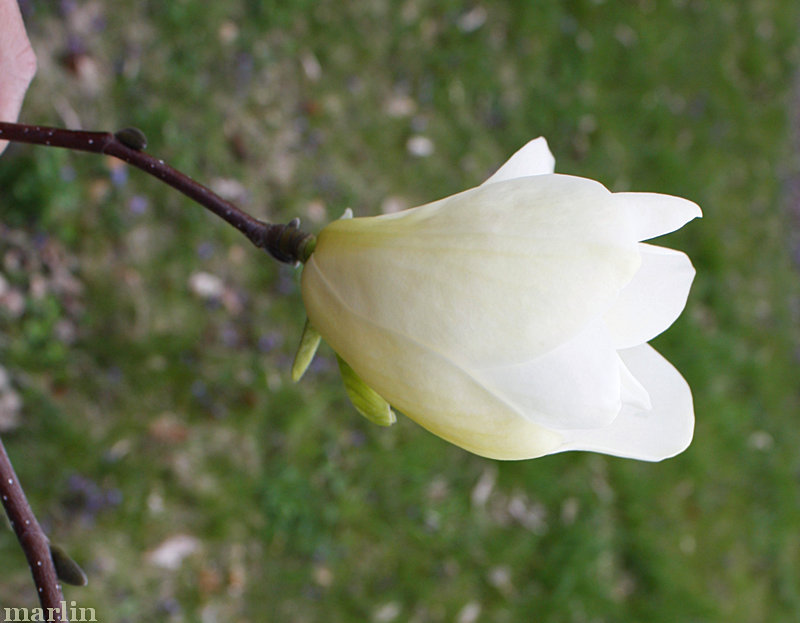 It's difficult to describe the delicate, translucent alabaster quality of these flowers.
References
Scott Arboretum of Swarthmore College, 'Magnolia Collection'
National Audubon Society, Field Guide to North American Trees
Ivory Chalice Magnolia, Morton Arboretum acc. 210-2000*1, photos by Bruce Marlin
Wikipedia contributors, "Magnolia" retrieved April 19, 2012
Edward F. Gilman, University of FLA, ENH-548 "Lilliputian Magnolia"
(Reviewed 2011.) Retrieved April 19, 2012. Excerpts used with permission.
www.efloas.org, Flora of China, "Magnoliaceae"
Magnoliaceae – Magnolia Family


The earliest flowering plants date back about 130 million years. According to Cronquist

Evolution and Classification of Flowering Plants

, the most primitive of all living angiosperms belong to the subclass

Magnoliidae

. This subclass contains several primitive plant families, including the water-lilies (Nymphaeaceae), and buttercups (Ranunculaceae).

Tree Encyclopedia | Tree Index | Magnolia Main