Anise Magnolia – Magnolia salicifolia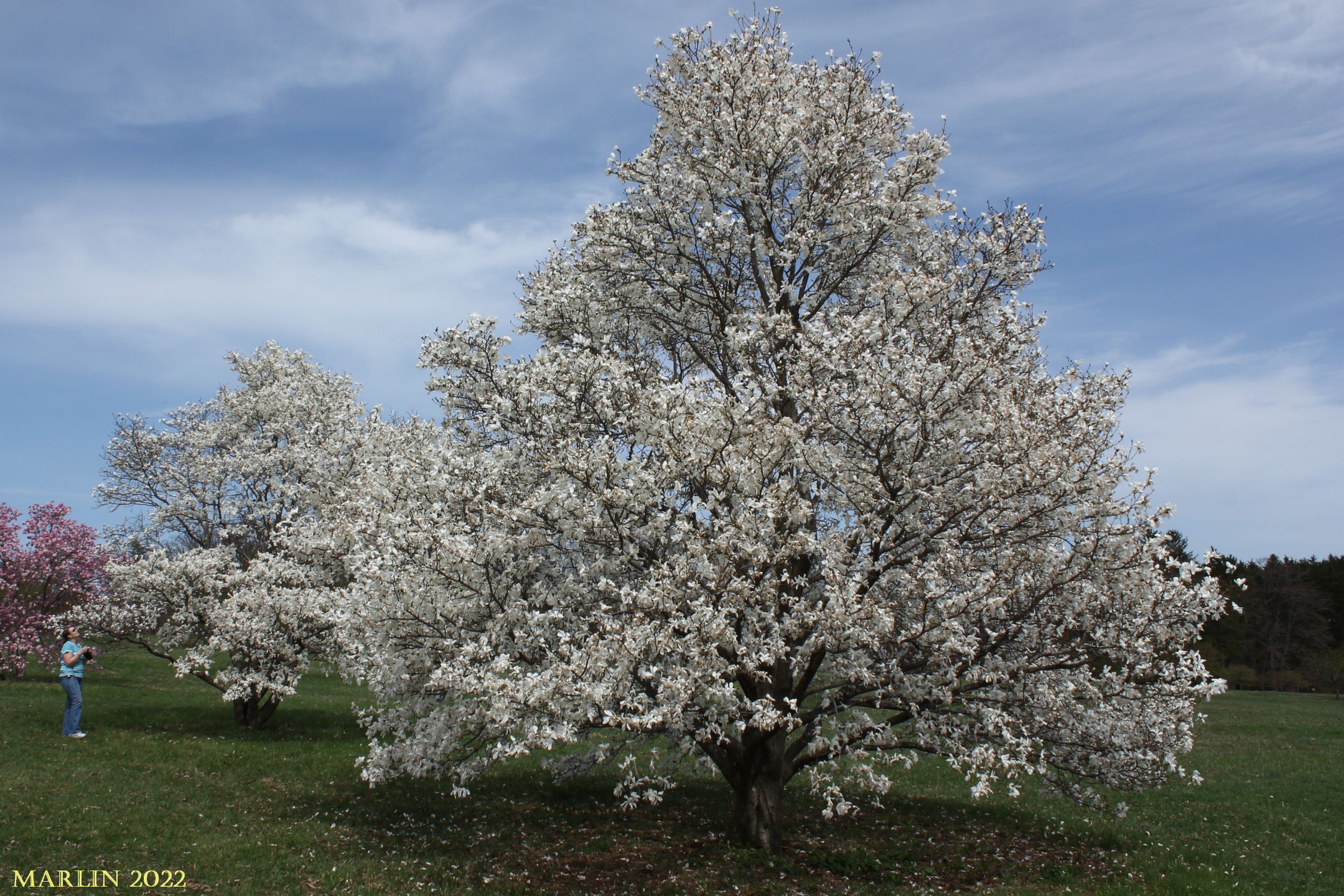 Anise Magnolia grows to 25 feet and is hardy in zones 4-7
Anise Magnolia can grow to 50 feet. Fragrant white flowers 3-4 inches across, made up of 12-18 segments appear in late winter – early spring before leaves emerge. Grows best in moist, well-drained soil rich in humus. Prefers acidic to neutral soil in full sun or partial shade. Anise magnolia has narrower leaves than most magnolias.
The Morton Arboretum almost always plants three specimens of each species; I secretly refer to these groupings as "triumvirates." (Sounds more impressive.)
The genus Magnolia contains about 200 species of flowering trees and shrubs, with innumerable cultivars and varieties being developed all the time. Magnolia is an ancient plant lineage, first appearing in the fossil record about 20 million years ago, while evidence of plants in the family goes back 90 million years.
Having evolved before pollinators in Hymenoptera (bees, wasps & ants) appeared, the progenitors of our modern ornamental magnolias relied on beetles for their sexual gratification. Their large, showy flowers are a direct result of the plant's strengthening its delicate flower parts against the beetle's comparatively "rough handling" while feeding on pollen.
Tree Encyclopedia | Tree Index | Magnolia Main