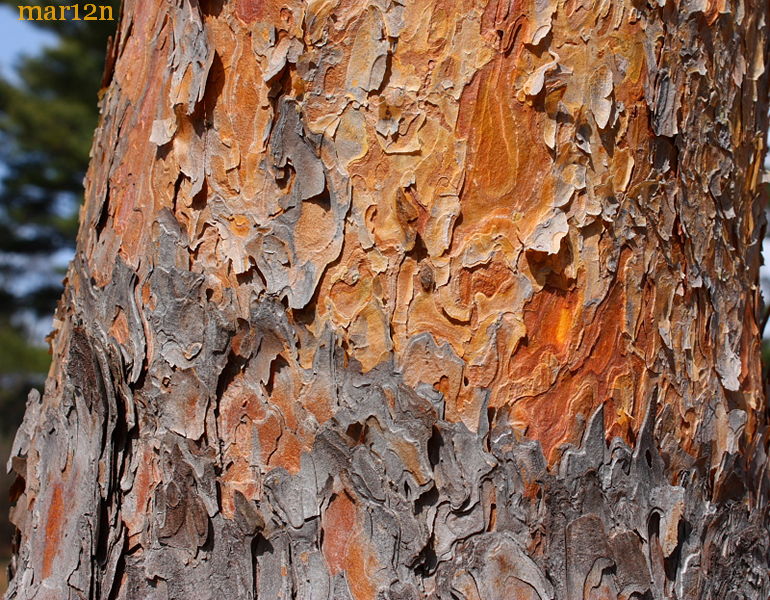 Japanese Red Pine can reach 35 meters
(115 ft.) Needles are arranged in pairs and remain on the tree for about three years. The bark is unusually striking showing reddish-orange as it exfoliates.
The tree prefers a site with full sun and a well-drained, slightly acid soil. Heavy clay soil is not suitable. This cultivar must be grafted for propagation. There are a few cultivars: 'Alboterminata' – yellowish needle tips; 'Aurea' – yellow needles; 'Oculis-draconis' – Dragon's Eye Pine – two yellow lines on needles; the pendulous, often contorted 'Pendula' and the multi-trunked 'Umbraculifera' commonly called Tanyosho pine.
This tree is usually pest-free, with occasional scale, but the list of potential problems is long. Some of its diseases are needle blight and rusts. Canker diseases may cause dieback of landscape pines. Keep trees healthy and prune out the infected branches. Needle cast is common on small trees and plantation or forest trees. Infected needles yellow and fall off.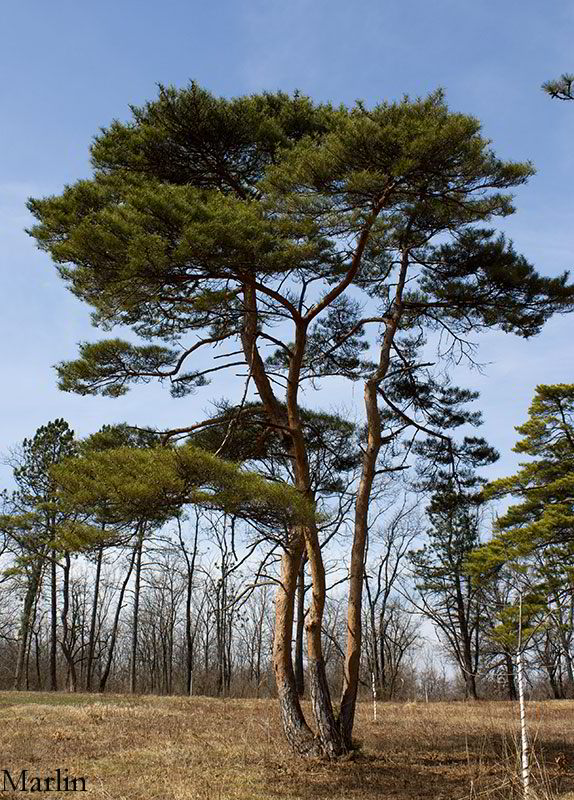 This Japanese red pine was planted in 1929, shortly after the Morton Arboretum's founding.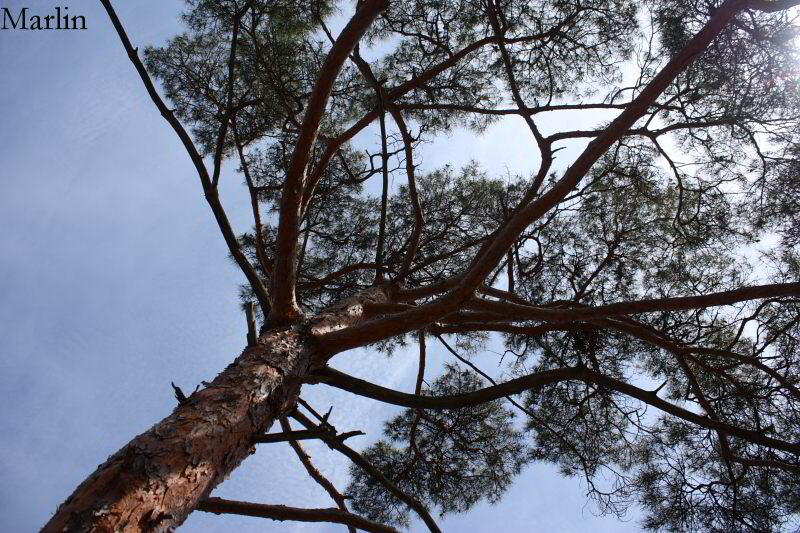 Compare to Scots pine (Pinus sylvestris), below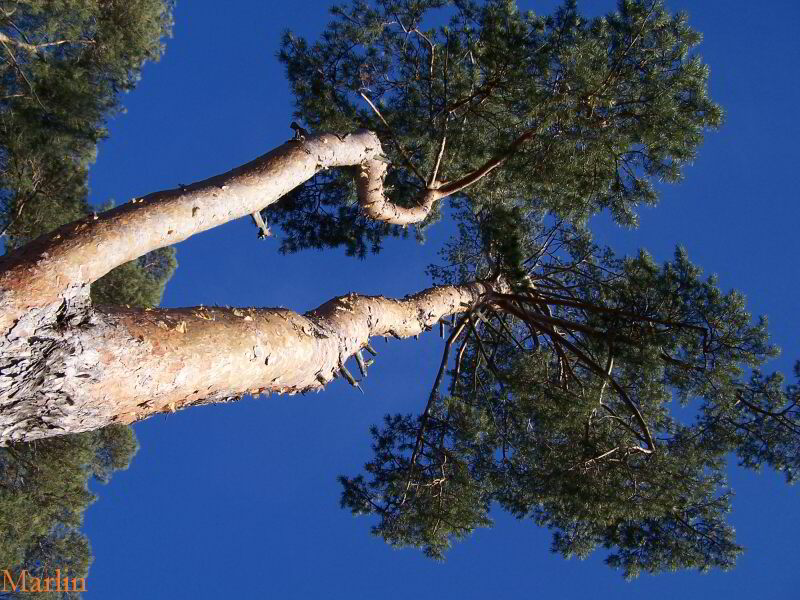 Tree Encyclopedia | Tree Index
Trees live longer than any other organism on earth. Trees commonly live more than 1,000 years, and many grow considerably older. Trees have been living on Earth for more than 370 million years, and today can be found almost everywhere from the Arctic Circle to the Sahara Desert. Explore over 2,000 large format pictures of trees in more than 400 species. Family Pinaceae: Pine, Cedar, Spruce, and Fir