Japanese Red Pine (Tanyosho Pine)
Pinus densiflora 'Umbraculifera'
This 'Umbraculifera' cultivar of Japanese Red Pine reaches a height of 30 feet, but grows very slowly.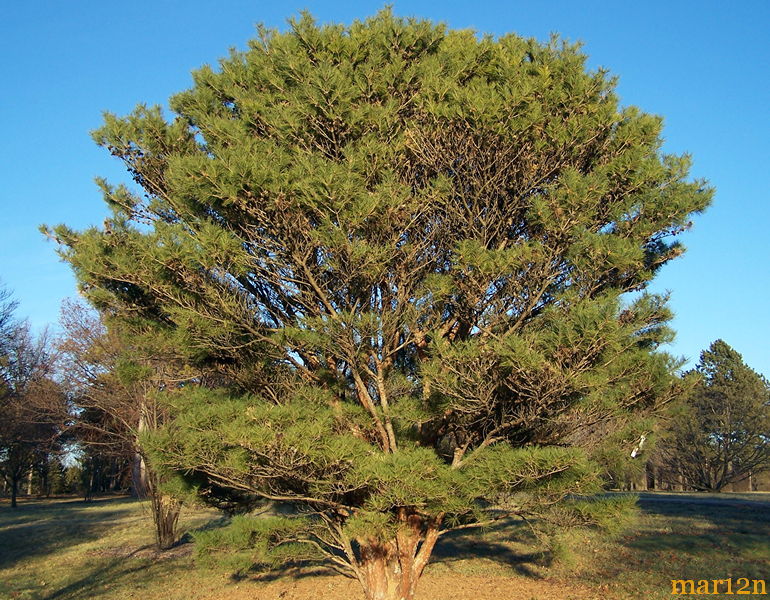 This cultivar of Japanese Red Pine
reaches a height of 20 to 30 feet, but grows very slowly and is often seen much smaller. Needles are arranged in pairs and remain on the tree for about three years. A distinguishing feature of this tree is the upright, spreading branching habit which is uncommon in the Pine genus. The bark is unusually striking showing reddish-orange as it exfoliates. The form is compact and the tree stays small making it ideally suited for the residential yard. It can be used as a screen planted in mass or in a row, or alone as a specimen. Needles may turn yellowish during winter on some soils.
The tree prefers a site with full sun and a well-drained, slightly acid soil. Heavy clay soil is not suitable. This cultivar must be grafted for propagation. There are a few other cultivars: 'Alboterminata' – yellowish needle tips; 'Aurea' – yellow needles; 'Oculis-draconis' – Dragon's Eye Pine – two yellow lines on needles.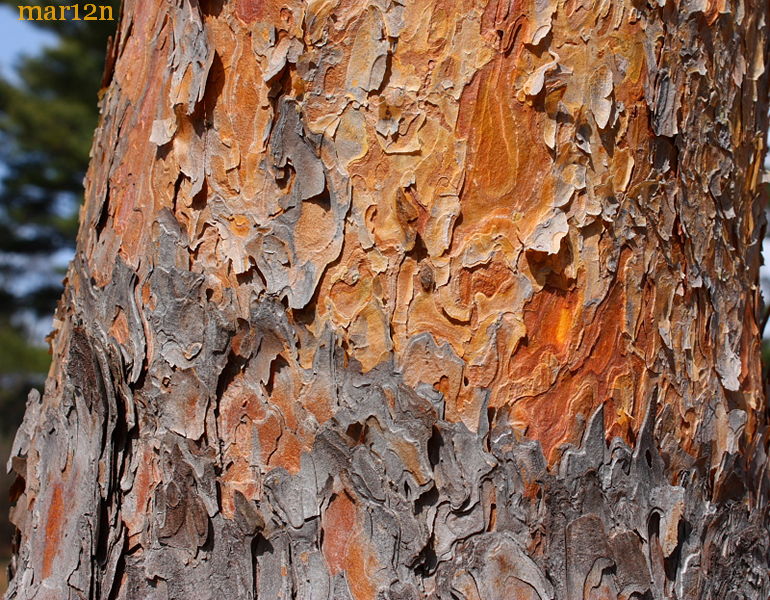 Interesting exfoliating bark
Tree Encyclopedia | Tree Index
Trees live longer than any other organism on earth. Trees commonly live more than 1,000 years, and many grow considerably older. Trees have been living on Earth for more than 370 million years, and today can be found almost everywhere from the Arctic Circle to the Sahara Desert. Explore over 2,000 large format pictures of trees in more than 400 species. Family Pinaceae: Pine, Cedar, Spruce, and Fir