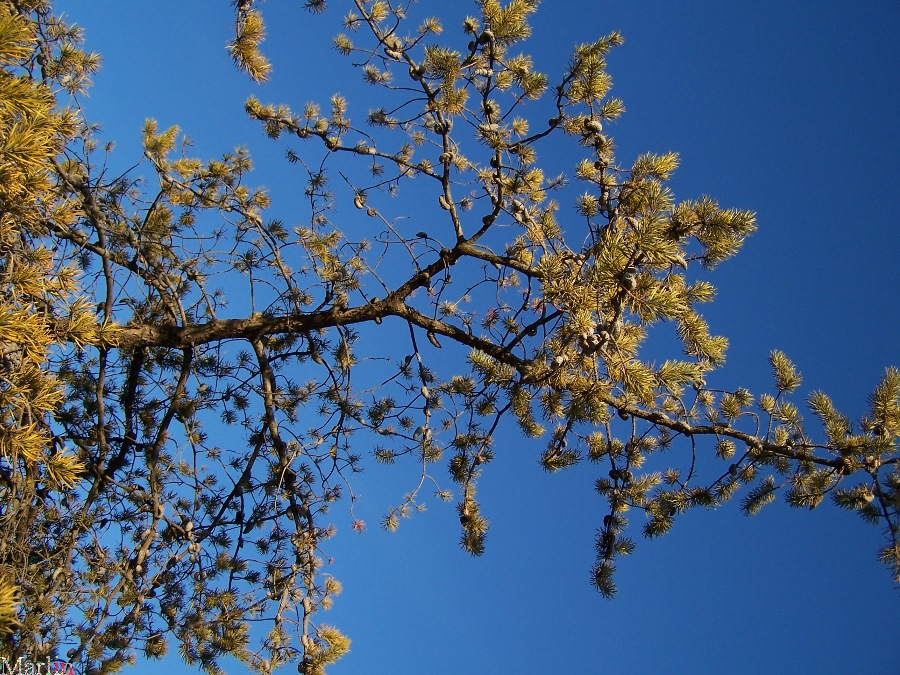 Jack Pine has an open foliage habit
Jack pine, also called scrub pine, Banksian pine, or Hudson Bay pine, is a small-to medium-sized coniferous tree native to the northern forests of the United States and Canada, where it is an important source of pulpwood, lumber, and round timber.
It grows farther north than any other American pine and is the most widely distributed pine species in Canada. It is a pioneer species in succession and invades areas where mineral soil has been exposed by major disturbances such as fires. It usually grows in even-aged pure or mixed stands on less fertile and drier soils than those required by other native species in its range.
The major portion of the jack pine range is in Canada where its northern boundary extends eastward from the Mackenzie River in the Northwest Territories across the country to Cape Breton Island, NS. The range then extends southwest through Maine, New Hampshire, northern New York, central Quebec and northern Ontario, Michigan, extreme northwest Indiana, northeast Illinois, then northwest through Wisconsin, Minnesota, Manitoba, Saskatchewan, central Alberta, to extreme northeast British Columbia.
Within its range, jack pine is widely but not continuously distributed. In Canada it is most abundant in Ontario, and in the United States, the largest acreages are in Minnesota, Wisconsin, and Michigan (74). The only significant artificial extensions of the jack pine range have been on strip-mined areas in the central and northeastern States and on the sand hills of Nebraska.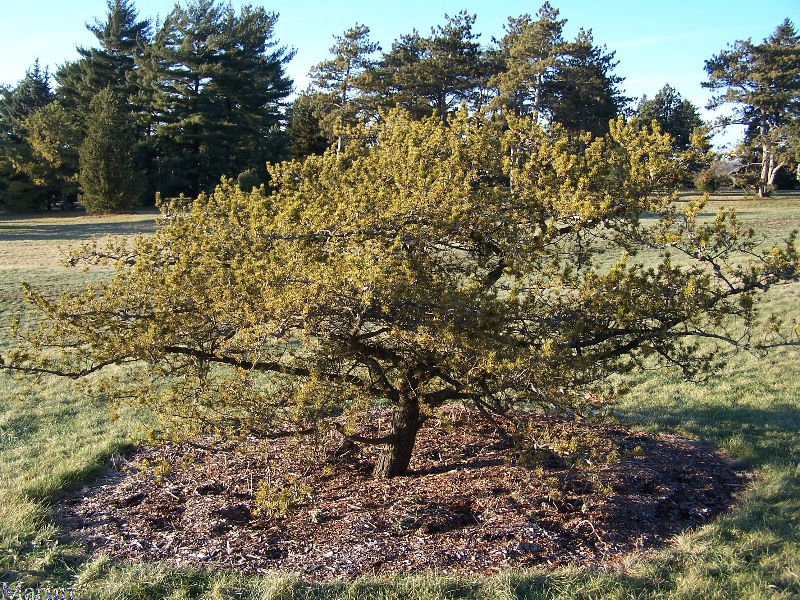 Jack pine is usually found on sandy soils of the Spodosol and Entisol soil orders. It also grows on loamy soils, on thin soils over the granites and metamorphosed rocks of the Canadian Shield, over limestones, on peats, and on soil over permafrost. Jack pine can grow on very dry sandy or gravelly soils where other species can scarcely survive, but it grows best on well drained loamy sands where the midsummer water table is from 1.2 to 1.8 m (4 to 6 ft) below the surface. Jack pine does not grow naturally where the surface soil is alkaline, but it does grow on soils overlying limestone. It can grow on calcareous soils (pH 8.2) if a normal mycorrhizal association is present. In southeastern New Brunswick, owing to a long fire history, jack pine occupies vast areas of clayey soils and it is more common than red pine on xeric sites that have high nutrient levels.
In the Lake States and Canada, jack pine grows most commonly on level to gently rolling sand plains, usually of glacial outwash, fluvial, or lacustrine origin. It occurs less commonly on eskers, sand dunes, rock outcrops, and bald rock ridges. In the Lake States jack pine is found chiefly at elevations between 300 and 460 m (1,000 and 1,500 ft), with a maximum of about 610 m (2,000 ft) above sea level. In the East, jack pine grows on a variety of sandy sites from near sea level up to about 610 m (2,000 ft), with an outlier in New Hampshire at 2,500 ft.
The Jack Pine forest cover type (Society of American Foresters Type 1) typically originates after forest fires. It is found in pure, even-aged stands or as a majority of the stocking over vast areas of Canada and to a much lesser extent in the Lake States and the northeastern United States. In the boreal forest jack pine is also a component of three other forest cover types-Black Spruce (Type 12), Paper Birch (Type 18), and Aspen (Type 16). In the northern forest region it is a component of two forest cover types- Red Pine (Type 15) and Northern Pin Oak (Type 14). Outliers near southern fringes of the species' range are found in various types of hardwood forest.
Jack pine is one of the most shade intolerant trees in its native range. It is the least tolerant of its associated pine species and is slightly more tolerant than aspen, birch, and tamarack.
Jack pine is a pioneer species on burns or other exposed sites. In the absence of fire or other catastrophes, jack pine is succeeded by more tolerant species, but on the poorest, driest sites it may persist and form an edaphic climax. In loamy sands and sandy loams in northern Minnesota, the usual succession is from jack pine to red pine to eastern white pine to a hardwood type composed of sugar maple (Acer saccharum), basswood (Tilia americana), and northern red oak. Frequently, the red pine and white pine stages are absent and jack pine is followed by speckled alder (Alnus rugosa), American hazel (Corylus americana), beaked hazel (C. cornuta), paper birch, and quaking aspen.
The jack pine tip beetle (Conophthorus banksianae) causes extensive shoot tip mortality, preferring sapling-size trees. The lodgepole terminal weevil (Pissodes terminalis) attacks and destroys the new terminal bud of jack pine in Saskatchewan. Several sawflies attack jack pine. Trees are often killed because the sawflies feed on both old and new needles. The pine tussock moth (Parorgyia lagiata) commonly defoliates large areas of sapling- and pole-size jack pine. The jack pine budworm is the most important defoliator of pine in the northeastern United States. (1)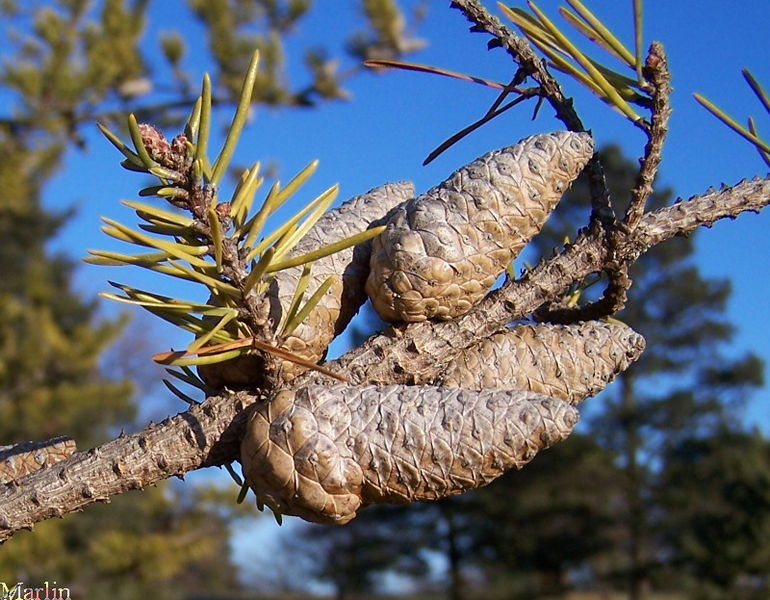 Tree Encyclopedia | Tree Index
Trees live longer than any other organism on earth. Trees commonly live more than 1,000 years, and many grow considerably older. Trees have been living on Earth for more than 370 million years, and today can be found almost everywhere from the Arctic Circle to the Sahara Desert. Explore over 2,000 large format pictures of trees in more than 400 species. Family Pinaceae: Pine, Cedar, Spruce, and Fir