American Holly – Ilex opaca 'Miss Courtney'
Family Aquifoliaceae – Holly & Winterberry
Registered in 1998 by Ron Solt of Pennsylvania, this outstanding holly cultivar is cold-hardy to -20 F.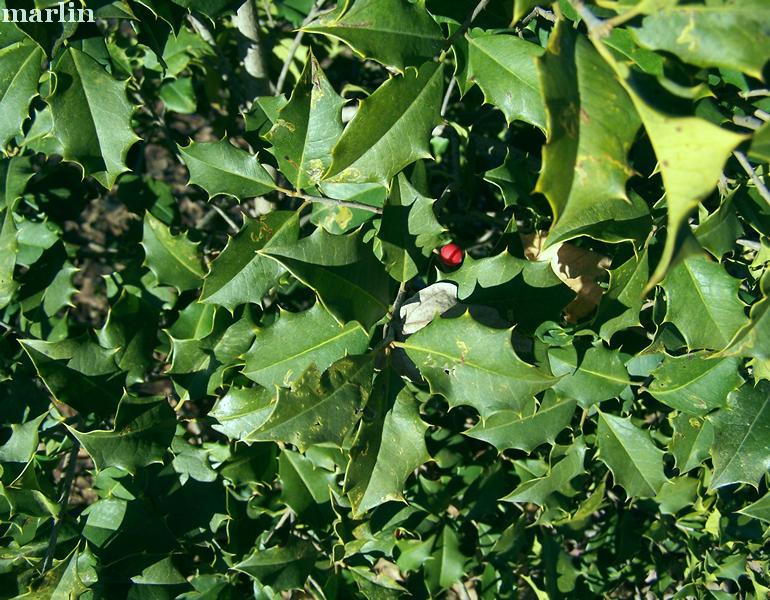 American holly, English holly (Ilex aquifolium),  and winterberry (I. verticillata) are all species having male and female flowers borne on separate plants (dioecious). Pollen transfer from a male to a female plant is known as cross-pollination, usually accomplished by insects including bees, wasps, ants, yellowjackets, and night-flying moths. If a holly plant fails to produce berries, it is either a male, or an unfertilized female plant. To insure good berry production, it is suggested at least one male plant for every three females be planted within 200 feet.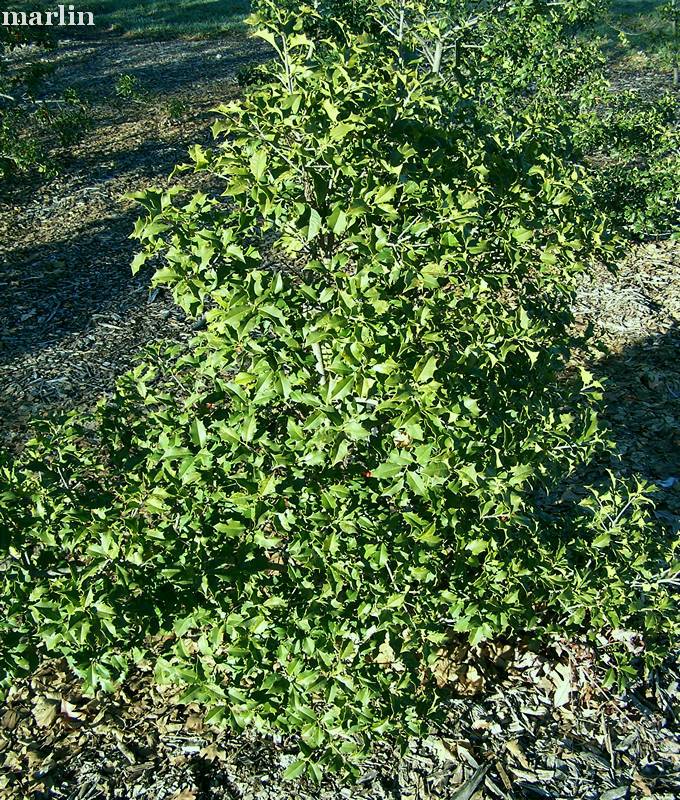 Since the settling of North America, American holly has become one of the most valuable and popular trees in the Eastern United States, known  for its evergreen foliage and bright-red berries. American holly is the hardiest known broadleaf evergreen tree, with cultivars naturalized in Ohio down to -20 degrees F, and native populations in the mountains of West Virginia where the average low temperature is -10 degrees. Holly grows in almost any soil, from sandy Atlantic beaches to thin mountain soils, to dry gravelly soils inland. However, the largest holly trees are found in the rich bottom lands and swamps of the coastal plain in New Jersey [1].
References:
H.E. Grelen, USDA Forest Service Silvics manual Vol 2, 'Ilex opaca Ait. American Holly.'
Holly Society of America Inc., 'Holly Cultivar Registrations'
Family Aquifoliaceae – Holly & Winterberry
Tree Encyclopedia | Tree Index | Fruit Tree Index | Plant a tree!