Holiday Gold Crabapple – Malus 'Hozam'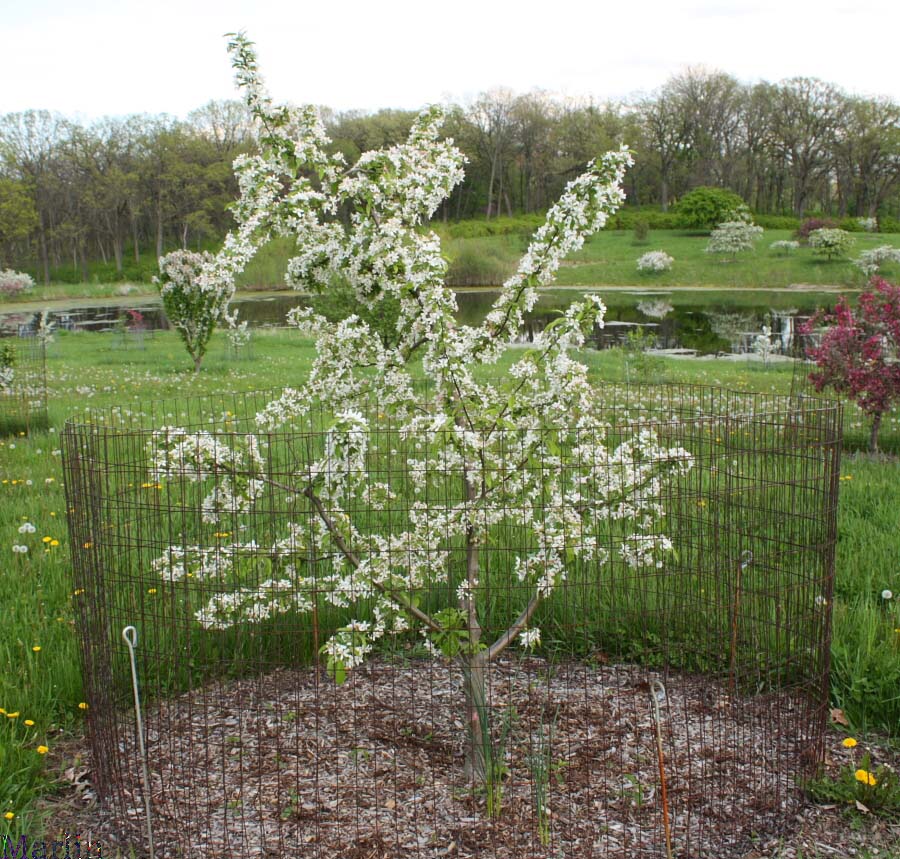 Holiday Gold Crabapple – Malus 'Hozam', Morton Arboretum acc. 410-2004*2
Holiday Gold is well known for disease resistance. Cultivar is named for its golden fruit.
HOLIDAY GOLD ('Hozam') is an open-rounded, yellow-fruited crabapple tree that typically matures to 18′ tall and spreads to 14′ wide. It is noted for its white flowers, yellow fruit and good disease resistance. Pink buds open in spring to fragrant white flowers. Flowers are followed by yellow crabapples, usually blushed with rose, that hang in clusters along the branches. Fruits mature in fall and  provide showy winter interest.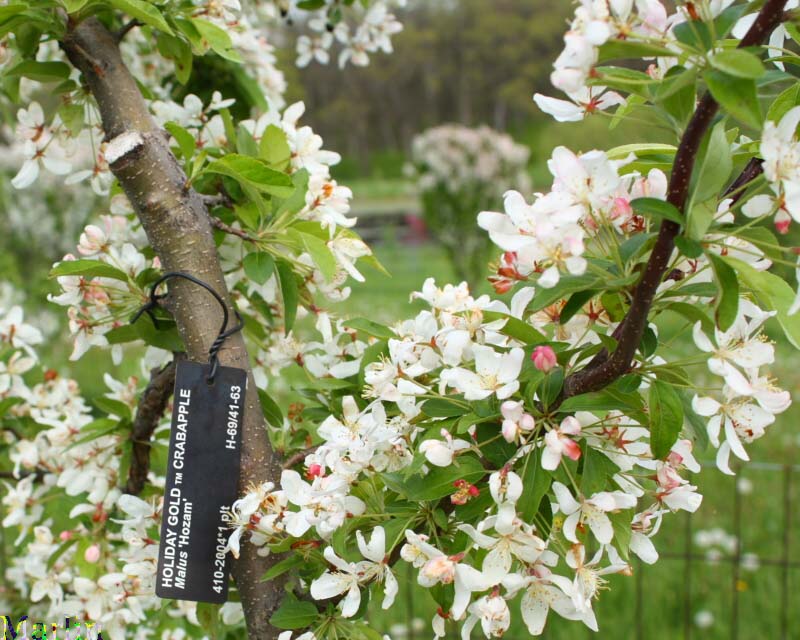 Holiday Gold Crabapple, Morton Arboretum acc. 410-2004*2, photos by Bruce Marlin
Family Rosaceae – Rose Family; Fruit Trees
Many of these plants are of vital economic importance, the fruit of which contain vitamins, acids, and sugars and can be used both raw and for making preserves, jam, jelly, candy, wine, brandy, cider and other beverages. Tree Encyclopedia | Tree Index
Tree Encyclopedia / North American Insects & Spiders is dedicated to providing scientific and educational resources for our users through use of large images and macro photographs of flora and fauna.