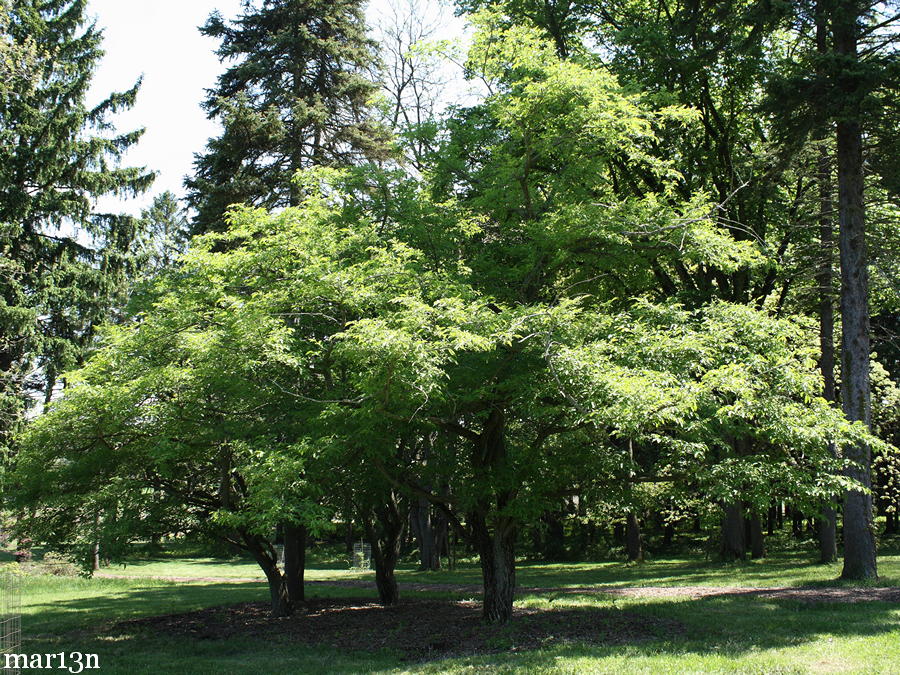 These Himalayan spindle trees, grown from seed, are 75 years old.
Winged spindletree, described by Dirr (1990) as one of the finest landscape plants for American gardens,has brilliant red foliage in the fall (it is commonly known as burning-bush) and prominent corky wings on the stem that add variety to the winter landscape. Euonymus species show a large amount of variability: for example, Dirr listed about 70 cultivars recognized by horticulturists. At least one of these introduced species, European spindletree, has become naturalized; other species do not appear to be as aggressive.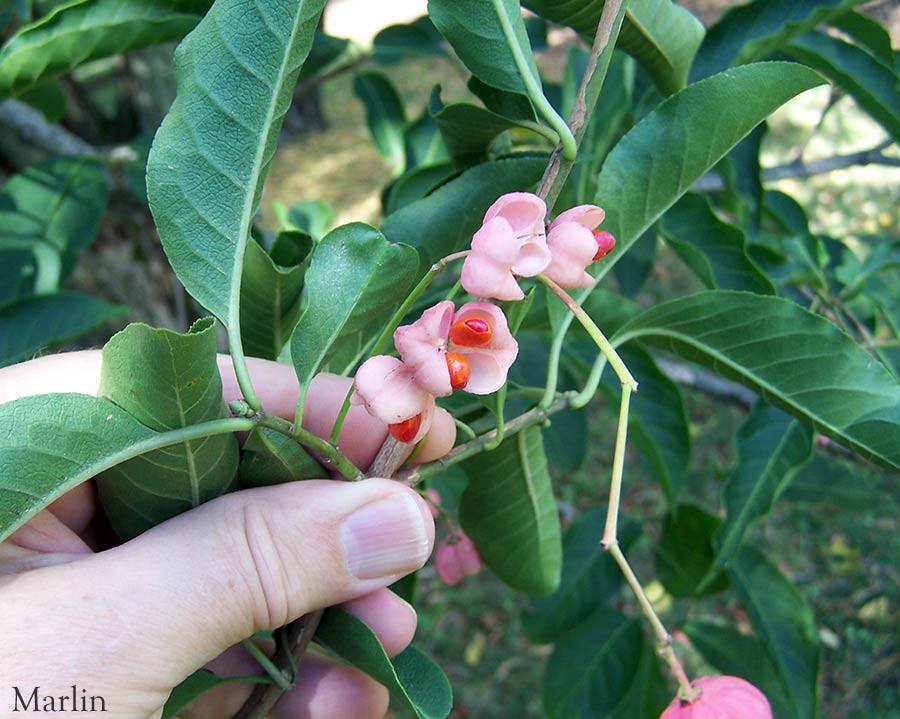 Spindle Tree Fruit
The usually perfect flowers, borne in clusters, bloom in the spring. The fruit, which ripens in late summer or fall, is a 4- to 5-celled (occasionally 2- to 3-celled) capsule that is usually lobed and sometimes winged. [3]