Hall Crabapple – Malus halliana var. Spontanea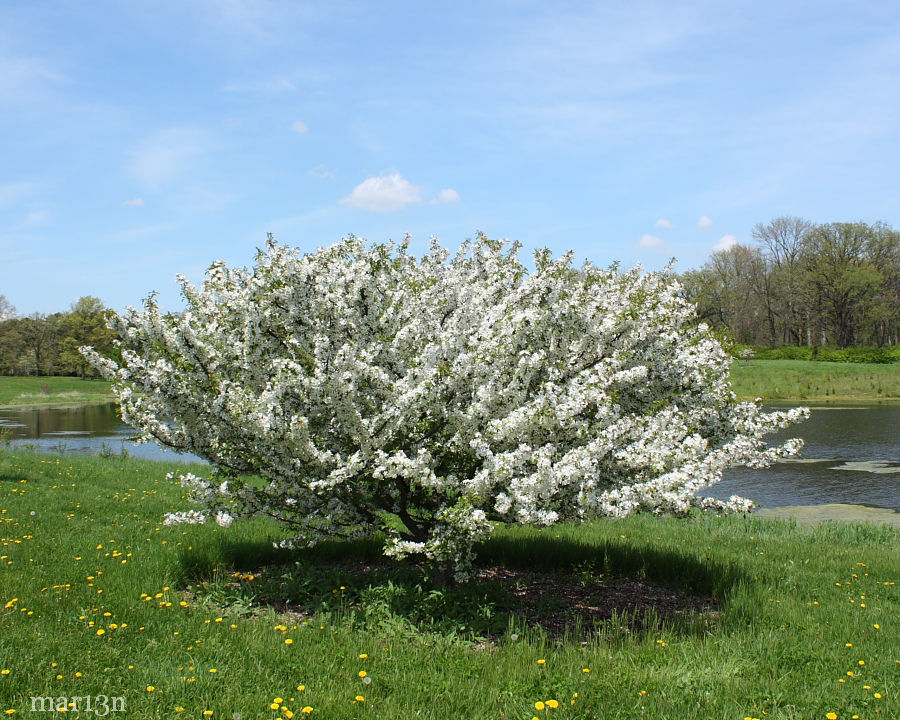 Hall crabapple is believed native to China, where it is known as "chui si hai tang."
These pictures are testimony to Hall crabapple's outstanding profusion of snow-white blossoms,  bright red fruit and orange-red fall colors.
Hall crabapple grows to 5 m (15 feet). According to Bean (Trees Shrubs Hardy Brit. Isles, ed. 8, 2: 699. 1981), this is a Japanese species and does not occur in China. Further study is required on Chinese specimens attributed to Malus halliana [1].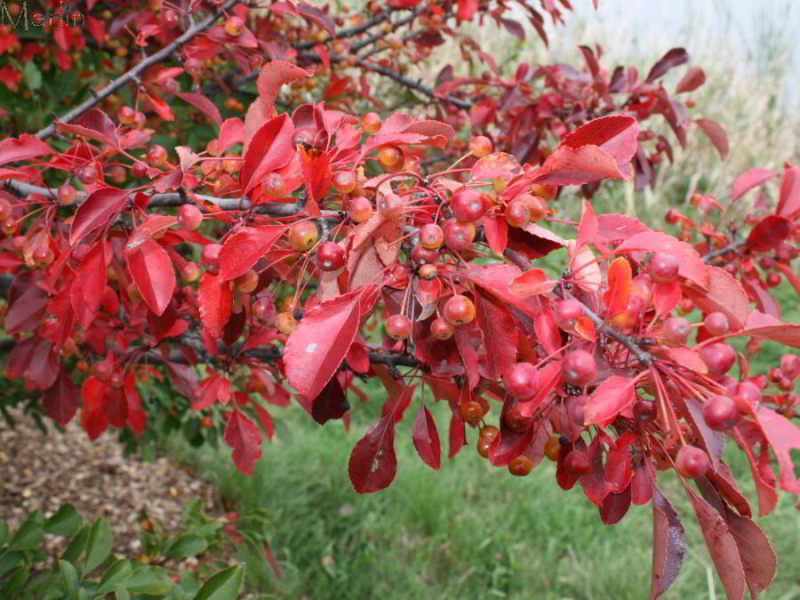 Hall crabapple has outstanding orange-red fall color and winter-persistent fruit
Malus halliana is similar to M. baccata, which differs by its serrulate leaves, white petals, and apically acuminate sepals larger than the hypanthium. Grows in thickets on slopes or by streams; sea level to 1200 m. Anhui, Hubei, Jiangsu, Shaanxi, Sichuan, Yunnan, Zhejiang [4].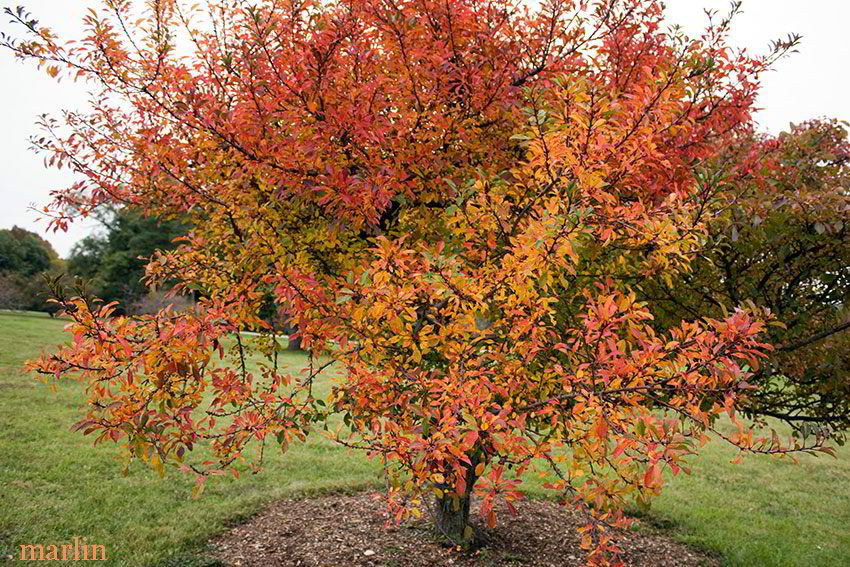 Hall crab outfitted in blaze-orange fall colors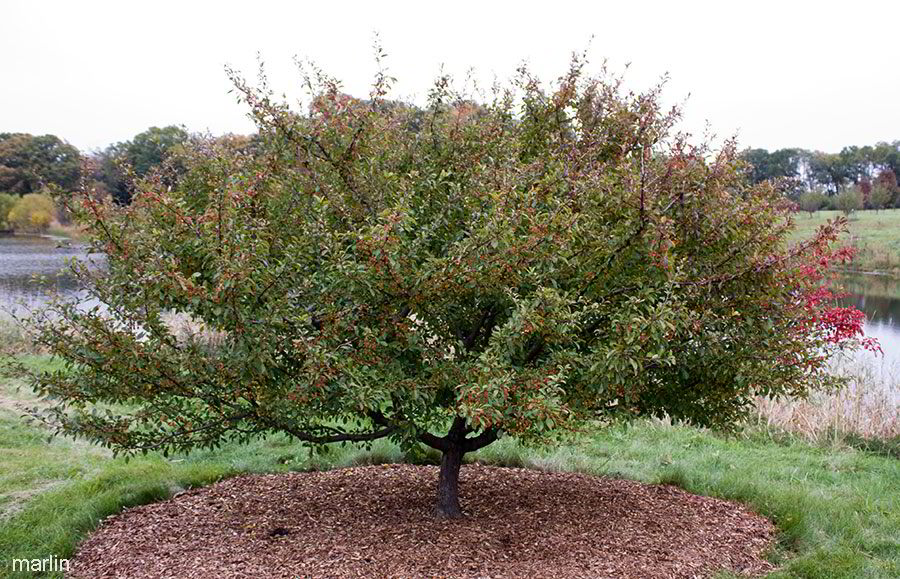 Summer foliage and fruit. This tree is 17 years old [2]
Hall Crabapple requires very little pruning but any that is needed should be completed before late spring, to ensure dormant flower buds are not removed. Trees used as street trees should be trained to develop a central trunk and should be occasionally thinned to eliminate water sprouts or crossed-branches, and to open the crown, allowing  for air circulation which reduces disease susceptibility [3].
References
USDA, ARS, National Genetic Resources Program. GRIN, "Malus halliana"
Hall crabapple, Morton Arboretum accession 211-90-2 & 116-45-1 photos by Bruce Marlin
Morton Arboretum Crabapples For The Home Landscape
eFloras.org, Chinese Plant Names, "Malus halliana Koehne"
Family Rosaceae – Rose Family; Fruit Trees
Many of these plants are of vital economic importance, the fruit of which contain vitamins, acids, and sugars and can be used both raw and for making preserves, jam, jelly, candy, wine, brandy, cider and other beverages.  Tree Encyclopedia | Tree Index