Diels Cotoneaster – Cotoneaster dielsiana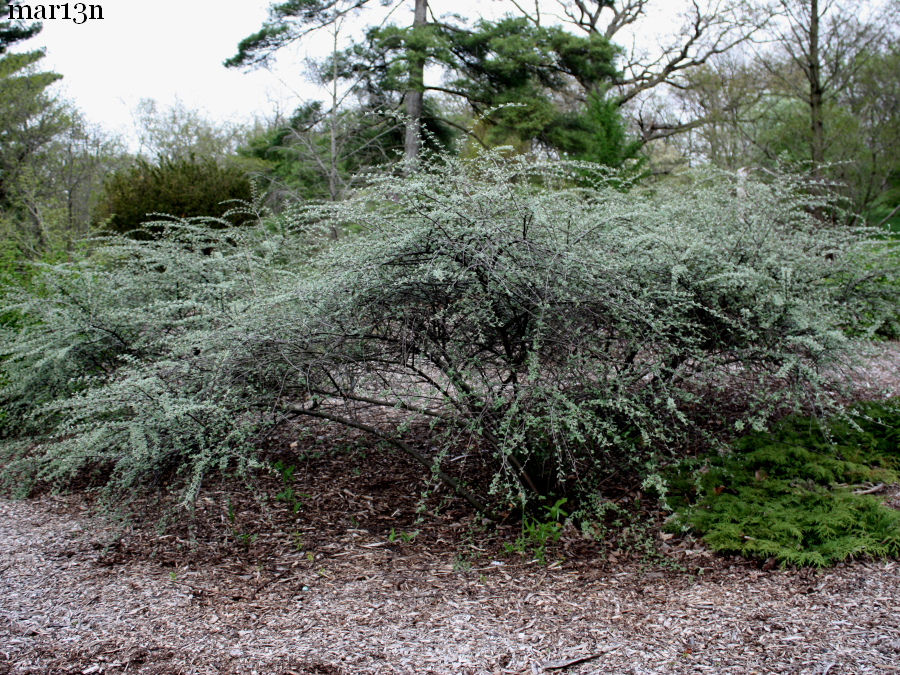 This cotoneaster is suitable for ornamental specimen or groundcover plantings.
Diels Cotoneaster, also called Chinese cotoneaster, is a low-spreading shrub with a distinct, delicate arching-branch habit. Suitable for specimen plantings, low groundcover or hedge. Like many of its relatives in the rose family, cotoneaster features white flowers and red fruit in the fall; prefers full sun but will tolerate some shade.
Adaptable to a wide variety of soil types, drought and pollution tolerant, this plant will thrive even near streets with salt aerosols. Not a particularly long-lived plant croaks at about 30 years.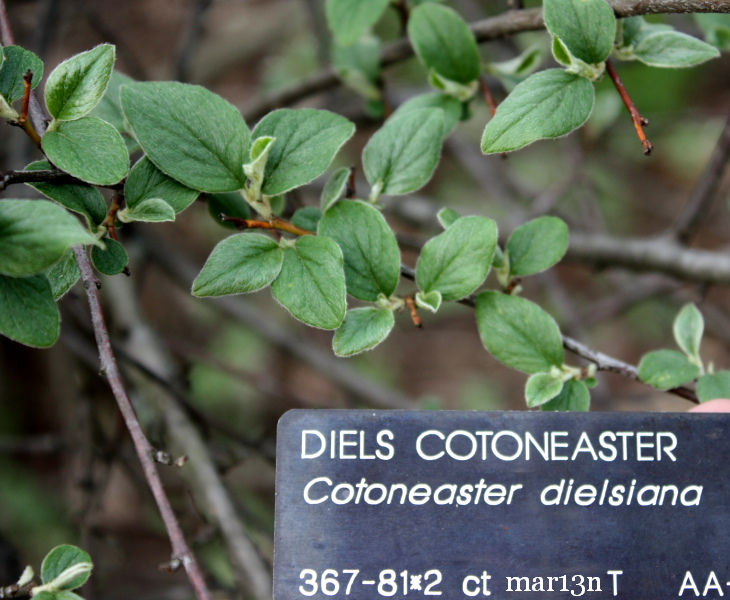 Family Rosaceae – Rose Family; Fruit Trees
Containing Hawthorns, Apples, Pears, Cherries, Plums, Peach, Almond, Mountain-Ash and Whitebeam. Rosaceae is a large family of plants with about 3,000 species in ~100 genera. Crabapple and other fruit trees provide some of our most outstanding flowering ornamentals, as well as food for birds and other wildlife.
Tree Encyclopedia | Tree Index | Fruit Tree Index