Chinese Cork Tree
Phellodendron chinensevar. glabriusculum
Citrus Family: Rutaceae
Commonly known as chuan huang bo, this tree's bark is used in various herbal remedies.

Custom Search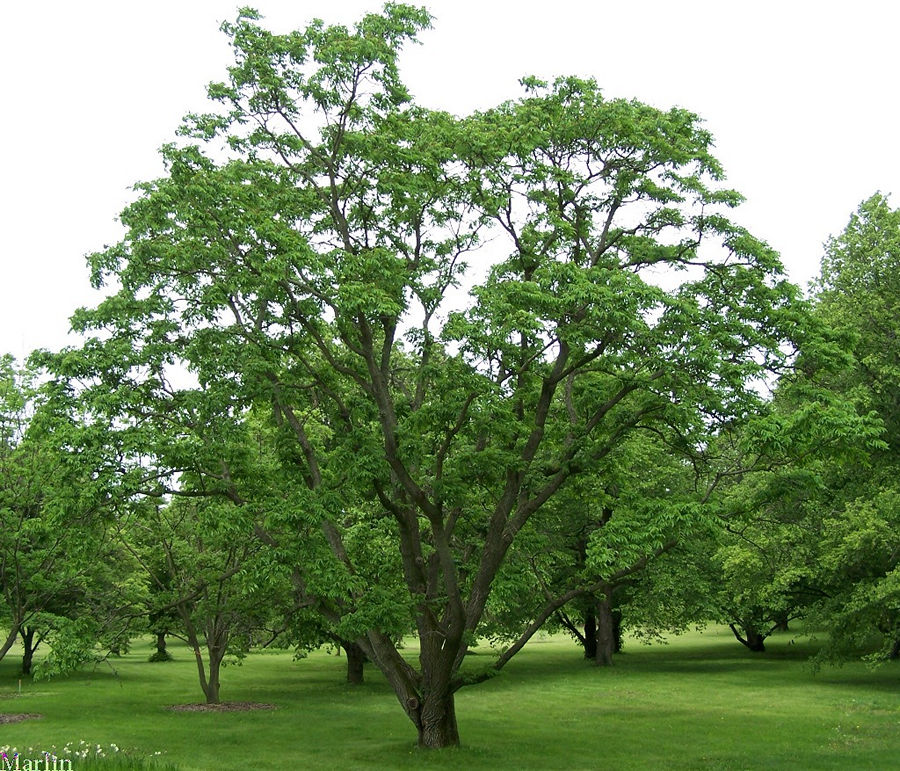 This Morton Arboretum Chinese Cork specimen is 51 years old, grown from a graft.
Phellodendron chinense C. K. Schneider, Ill. Handb. Laubholzk. 2: 126. 1907.

Trees to 15 m tall. Leaves 7-15-foliolate; rachis glabrous, thinly pubescent, or rust-colored tomentose; leaflet blades ovate-elliptic to oblong-lanceolate, 8-15 — 3.5-6 cm, papery, base cuneate to attenuate and oblique, apex mucronate to acuminate. Inflorescences and infructescence compact, rachis, branches, and pedicels robust. Fruit subglobose to ellipsoid, 1-1.5 cm in diam. Seeds 6-7 — 3-5 mm. Fl. May-Jun, fr. Sep-Nov.
Found in mixed broad-leaved, open to dense forests; 800-1500(-3000) m. Anhui, Fujian, Gansu, Guangdong, Guangxi, Guizhou, Henan, Hubei, Hunan, Jiangsu, Shaanxi, Sichuan, Yunnan, Zhejiang. [1]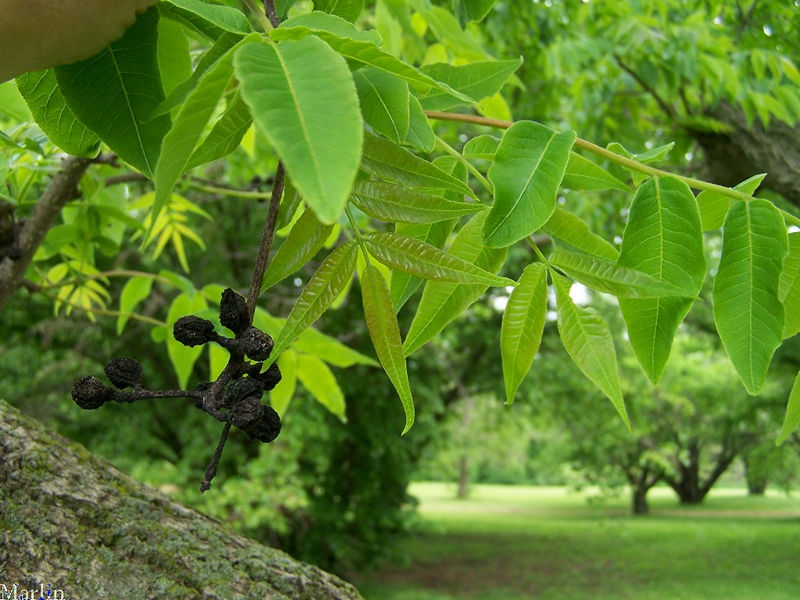 Custom Search

Family Rutaceae – Cork & Citrus

Plants in this family are herbs, shrubs, and trees with commonly odoriferous herbage comprising about 150 genera and 1,500 species; further characterized by the common occurrence of spines and winged petioles. The

Citrus

genus includes the agriculturally important fruit trees: orange, lime, grapefruit, kumquat, and mandarine

Tree Encyclopedia | Trees Index | Maple | Fruit Trees | Nut Trees