Cherry Trees
Japanese Bird Cherry – Prunus buergeriana
Gray's Bird Cherry – Prunus grayana
Judd's Cherry – Prunus x juddii
The United States is one of the leading producers of sweet cherries in the world. In 2000 the U.S. was second in overall production worldwide with 203,000 metric tons of cherries with Iran leading the way with 229,000 tons. Germany was fifth with 133,000 tons, behind Turkey and Italy.
Cherry flowers are white, solitary, and borne in umbel-like racemes. The flowers are perfect and are insect pollinated. Several species of flies, a flower beetle, and several species of bees, including the honey bee, work the blossoms for pollen and nectar. Self-pollination has been observed, but none of the self-pollinated flowers developed into viable seeds.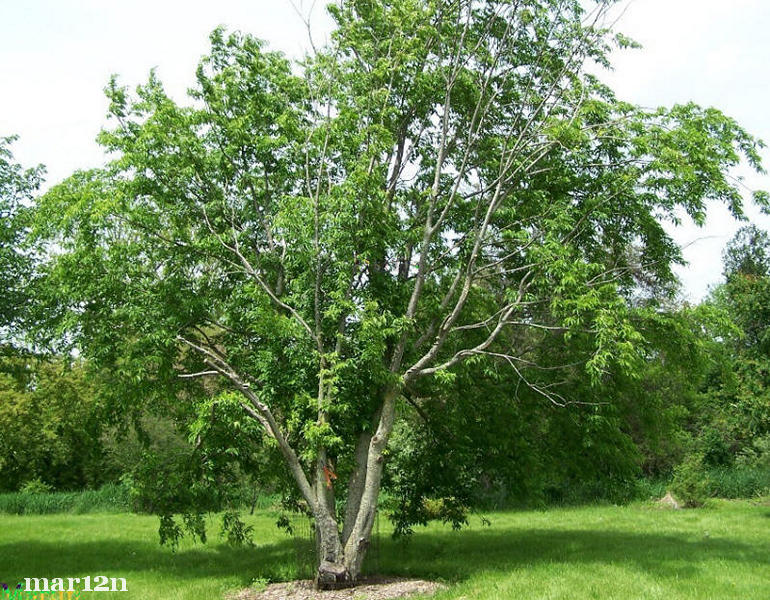 In the U.S. the majority of cherries are produced in the Pacific Coast states of Washington, Oregon and California with the greatest volume of production in the north. The five year average, ending in 2000 shows Washington averaging 86,000 metric tons, Oregon a distant second at 50,000 tons and California at 36,000 tons. The only other significant cherry production region in the United States is Michigan in the north-central region with 18,000 tons, most is grown for the processing market.
References
USDA, ARS, National Genetic Resources Program, (GRIN) Prunus buergeriana
USDA, ARS, National Genetic Resources Program,  (GRIN) Prunus ×juddii E. S. Anderson
Lynn E. Long, Oregon State University Extension Horticulturist, Growing Quality Cherries