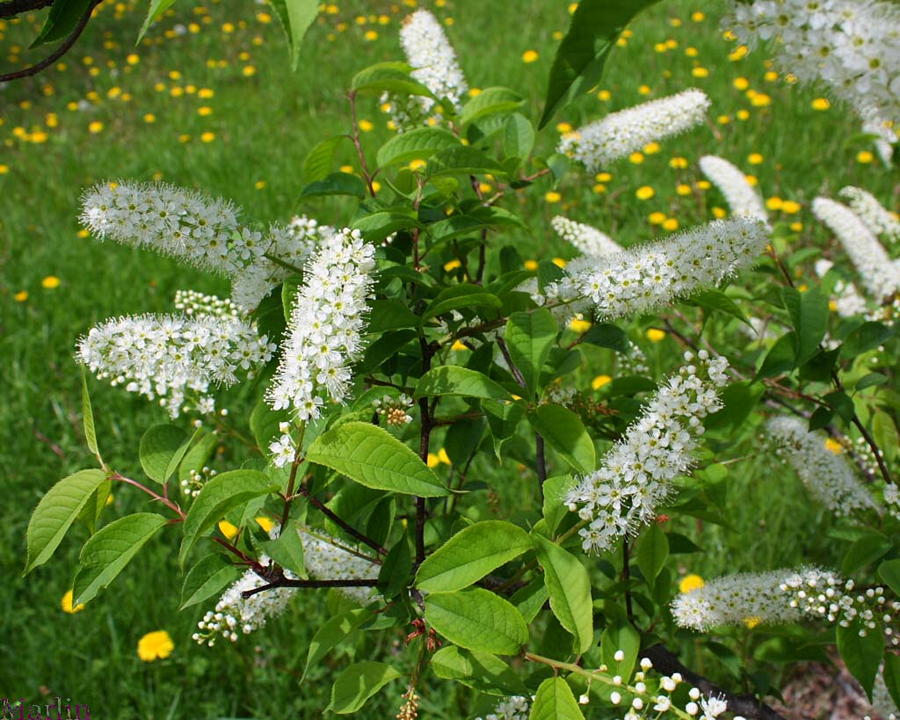 Prunus grayana is named for Asa Gray, and important American botanist of the 19th century.
The United States is one of the leading producers of sweet cherries in the world. In 2000 the U.S. was second in overall production worldwide with 203,000 metric tons of cherries with Iran leading the way with 229,000 tons. Germany was fifth with 133,000 tons, behind Turkey and Italy.

Cherry flowers are white, solitary, and borne in umbel-like racemes. The flowers are perfect and are insect pollinated. Several species of flies, a flower beetle, and several species of bees, including the honey bee, work the blossoms for pollen and nectar. Self-pollination has been observed, but none of the self-pollinated flowers developed into viable seeds.

Late spring frosts may damage the flowers before they open, and frosts occasionally cause large numbers of newly set fruits to fall from the pedicels without maturing. Premature dropping of green fruits is also a problem in some years. The fruit is a one-seeded drupe about 10 min (0.38 in) in diameter with a bony stone or pit. The fruit is black when ripe.

The bulk of the seed crop falls to the ground in the vicinity of the parent tree. Circles of advance seedlings beneath scattered cherry trees and an absence of seedlings elsewhere are common occurrences in closed stands. As a result, the amount of black cherry advance reproduction is highly dependent on the number and distribution of seed-producing trees in the overstory. Songbirds distribute modest quantities of seeds in their droppings or by regurgitation. Omnivorous mammals, such as foxes and bears, also distribute seeds in their droppings. Bird and mammal distribution often accounts for a surprising abundance of advance cherry seedlings in stands lacking cherry seed producers. [3]
| | |
| --- | --- |
| | |
In the U.S. the majority of cherries
are produced in the Pacific Coast states of Washington, Oregon and California with the greatest volume of production in the north. The five year average, ending in 2000 shows Washington averaging 86,000 metric tons, Oregon a distant second at 50,000 tons and California at 36,000 tons. The only other significant cherry production region in the United States is Michigan in the north-central region with 18,000 tons, most is grown for the processing market.
[3]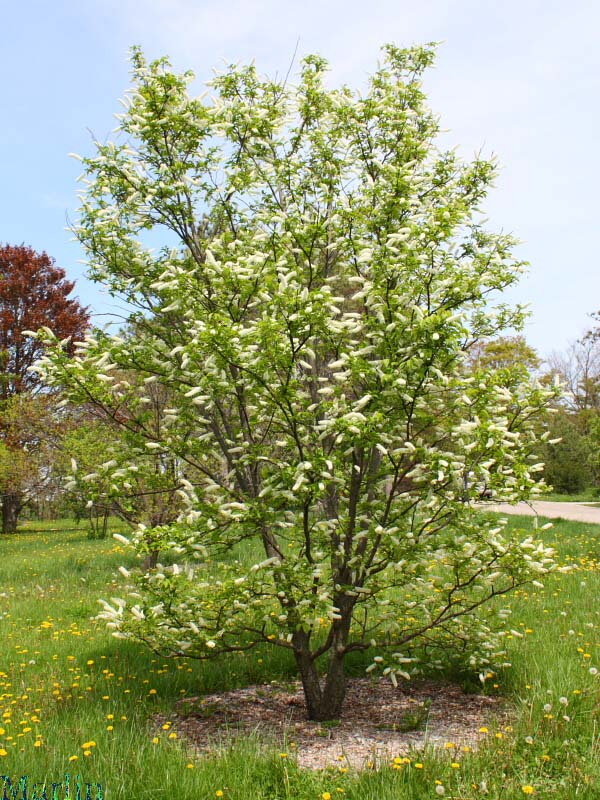 Commonly called Japanese or Gray's Bird Cherry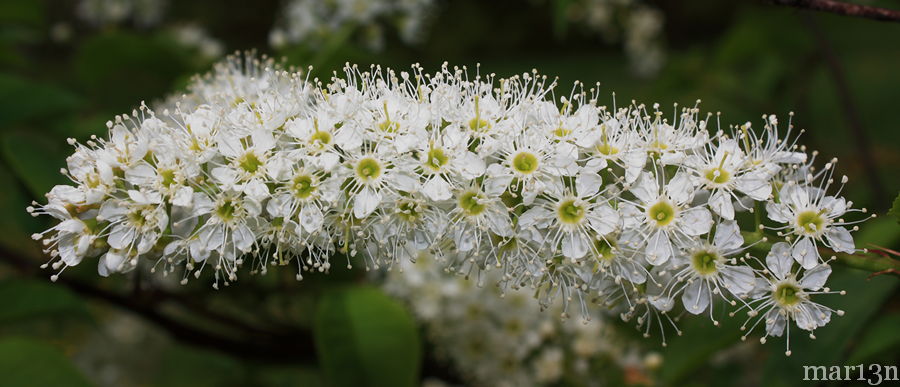 Bird Cherry Flowers
Porcupines can girdle and kill cherry trees. Meadow mice and meadow voles girdle the stem near the ground. Such damage where grass or other herbaceous cover provides suitable habitat for the mice is probably one of the major causes of planting failure in unregenerated clearcuts and old fields. White-tailed deer, rabbits, and hare feed on black cherry seedlings.

Custom Search