Deerproof ™ Giant Arborvitae – Thuja plicata 'Klmfiv'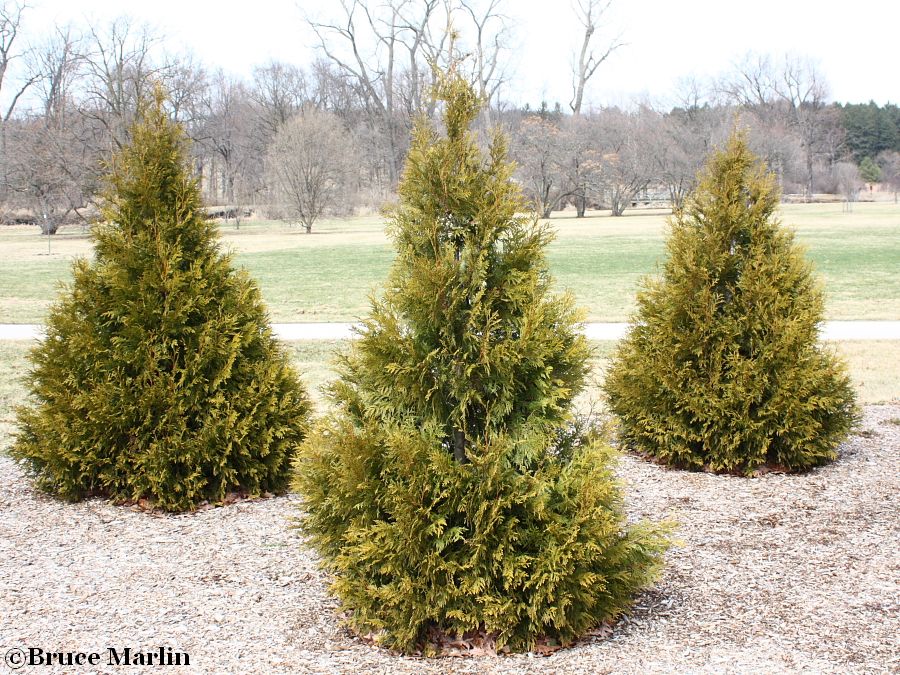 Thuja plicata is native in the Pacific Northwest, Montana to California, north to Alaska [2]. The cultivar 'Deerproof' has been selected for its resistance to deer browsing. Good luck finding it.
Thuja species are used as food plants by the larvae of some Lepidoptera species including Autumnal Moth, The Engrailed and Juniper Pug. The foliage is also readily eaten by deer, which where deer population density is high can adversely affect the growth of young trees.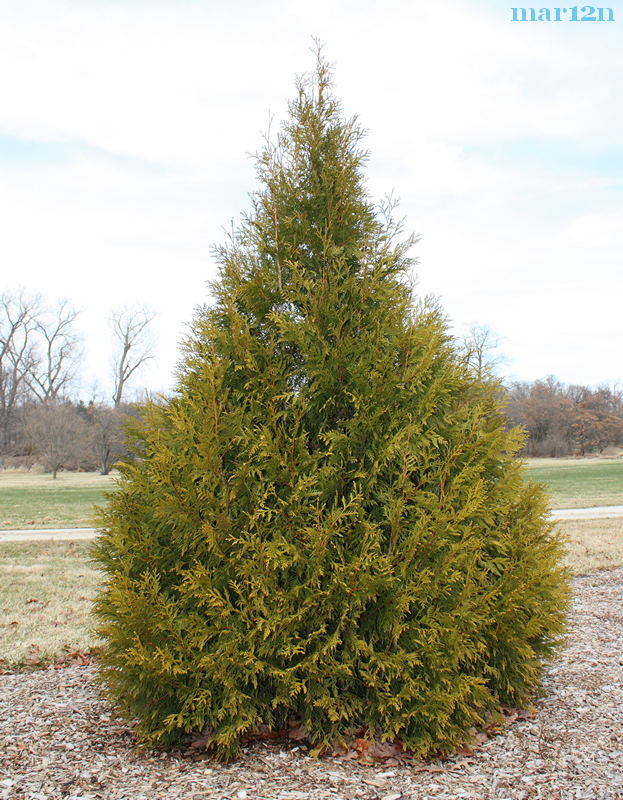 The Genus Thuja contains five species of coniferous evergreen trees, of small to medium size, and a few shrubs, usually dense.  Bark is scaly.   Branches usually horizontal or also ascending, developing a conical crown.  Twigs more or less flattened.  Leaves opposite, scale-like, appressed, lateral leaves partly overlap facial leaves.  Cones small, ovate or oblong.  Native to North America or eastern Asia.    Many cultivars of different size, form and color are available.  The foliage of several types discolor in winter, reducing their acceptability.  Some tend to thin out with age and attain an unkempt appearance.  Arborvitae are especially popular in the Midwest and eastern U.S.
There is general consensus that one species, Thuja orientalis, does not belong in this genus and has been transferred to the genus Platycladus, hence Platycladus orientalis.  However, most nurseries and retail outlets continue to use the older designation.
Family Cupressaceae – Redwood, Cypress, Arborvitae, Juniper
There are thirty (many monotypic) genera and 142 species in the family Cupressaceae, now widely regarded as including the Taxodiaceae, previously treated as a family. The Cupressaceae are found in the fossil record as far back as the Jurassic Period, about 210 million years ago.
Tree Encyclopedia | Trees Index | Fruit Trees | Nut Trees | Maples