American Masterpiece Crab – Malus 'Amaszam'
Family Rosaceae – Rose Family; Fruit Trees
American Masterpiece crab boasts bold, profuse rose-red flowers and scarlet winter fruit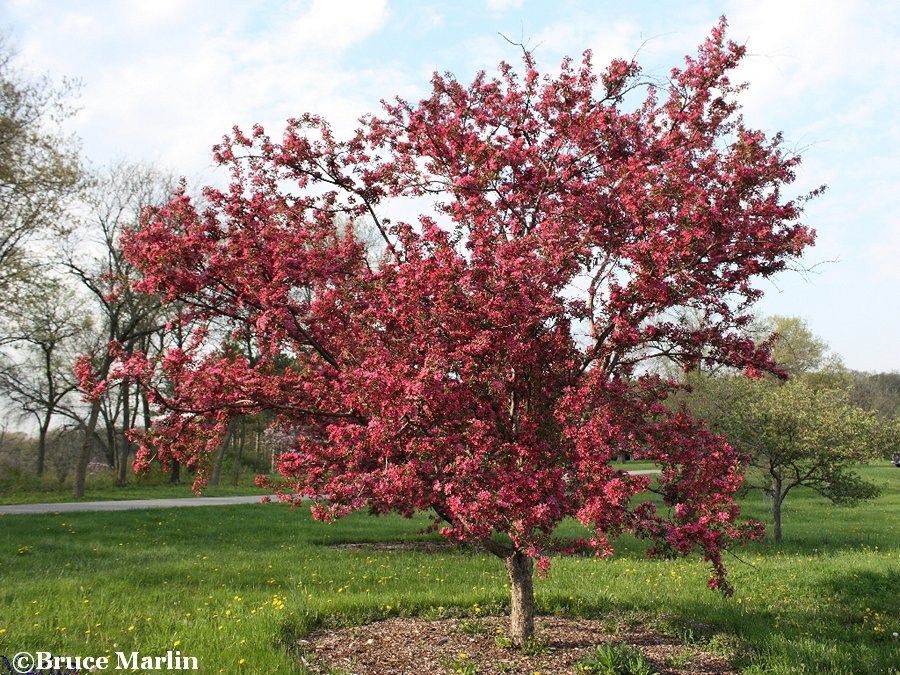 American Masterpiece Crabapple – Malus 'Amaszam', Morton Arboretum acc. 72-2000*1 at eight years old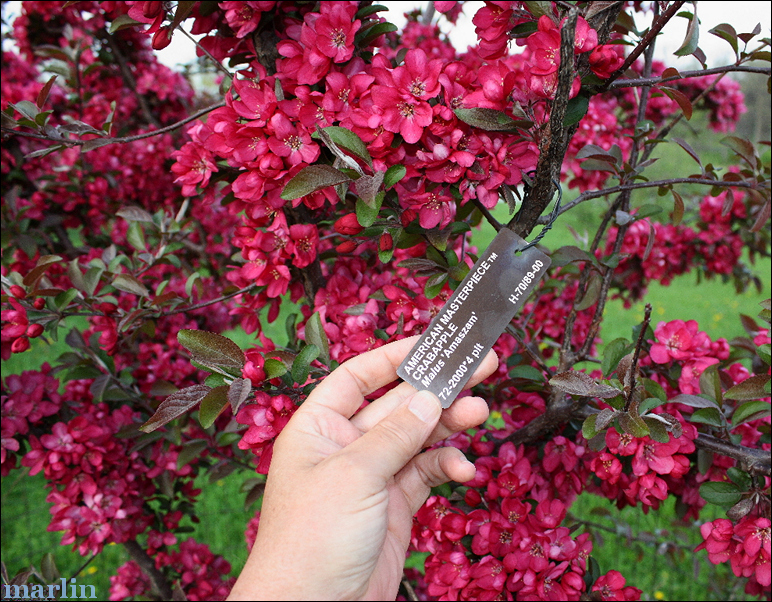 American Masterpiece crab thrives in full sun and grows best in well drained, slightly acidic soils (pH 5.5-6.5); however, they will grow well in many soil types. Grows to 20 feet with equal spread. Red buds open to red flowers, with orange, winter-persistent fruit that birds love. With more and more songbirds confused in their migratory rhythms due to our continued string of mild winters, readily available food becomes more important.
Masterpiece has good resistance to apple scab and mildew, and excellent resistance to fire and rust. This tree requires very little pruning; any that is needed should be done before late spring to ensure flower buds are not removed.
American Masterpiece, Morton Arboretum acc. 72-2000*1 & 4, photos by Bruce Marlin.
Family Rosaceae – Rose Family; Fruit Trees
Containing Hawthorns, Apples, Pears, Cherries, Plums, Peach, Almond, Mountain-Ash and Whitebeam. Rosaceae is a large family of plants with about 3,000 species in ~100 genera. Crabapple and other fruit trees provide some of our most outstanding flowering ornamentals. Tree Encyclopedia | Tree Index | Rosaceae Index