Accolade Elm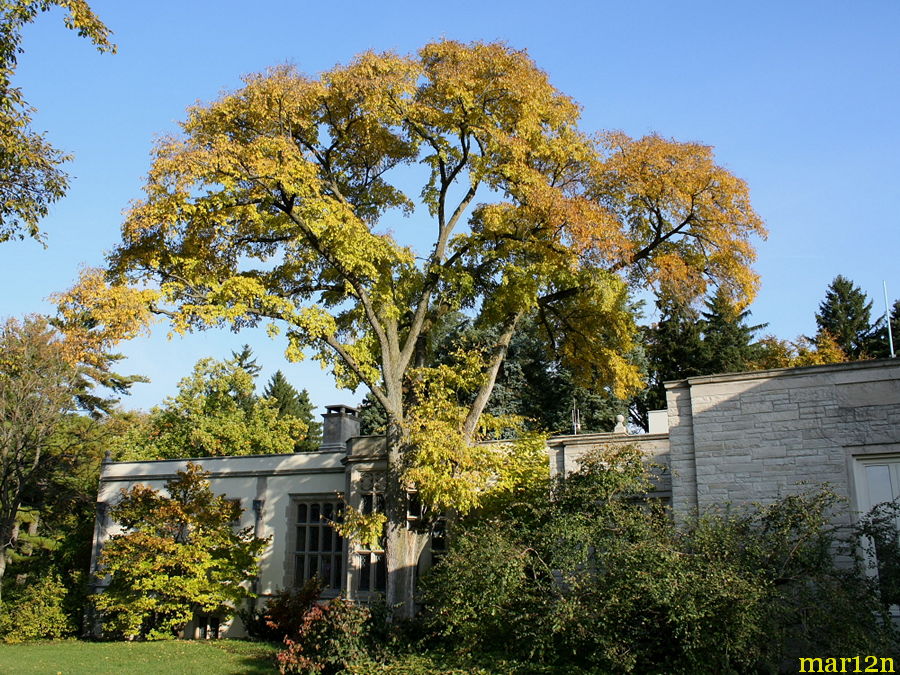 Accolade Elm (Ulmus x 'Accolade') is a cross of Japanese and Chinese species selected their vase shape, vigorous growth, excellent drought tolerance and good strong yellow fall color. It has excellent disease resistance to both Elm Yellows and to the dreaded Dutch Elm Disease. Mayor Daley of Chicago chose Accolade to bring elms back to Chicago's Grant Park in 2002. Other elms developed by Dr. George Ware and his staff at the Morton Arboretum and distributed by Chicagoland Grows are Vanguard Elm, Triumph Elm, and Commendation Elm.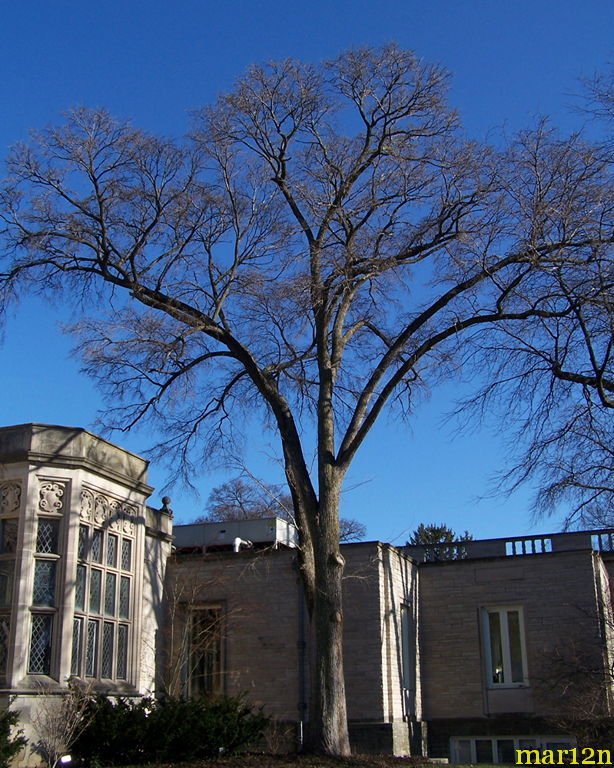 Bare bones on Christmas day, Accolade shows its vase shape
Morton Accolade is an elm cultivar derived from a hybrid planted at the Morton Arboretum in 1924, which itself originated as seed collected from a tree at the Arnold Arboretum in Massachusetts. Although this tree was originally identified as Ulmus crassifolia, it is now is believed to have been a hybrid of the Japanese Elm Ulmus davidiana var. japonica and Wilson's Elm, the latter now sunk as another form of U. davidiana var. japonica.
Accolade Elm in Autumn splendor, October 19th.
This is one of the original Accolade Elms, started from seed in 1924
This tree at the Morton Arboretum is noted for its resemblance to the
American Elm
Ulmus americana
, its upright-arching branches creating the familiar vase-shape. Moreover, in its 80+ years it had survived three epidemics of Dutch elm disease there unscathed. However, two trees included in trials at the University of Minnesota were found to be afflicted by the disease in 2004, although one appears to have recovered completely. 'Morton' has now been cloned and promoted by the Chicagoland Grows corporation as a potential substitute for the innumerable American elms lost to the disease.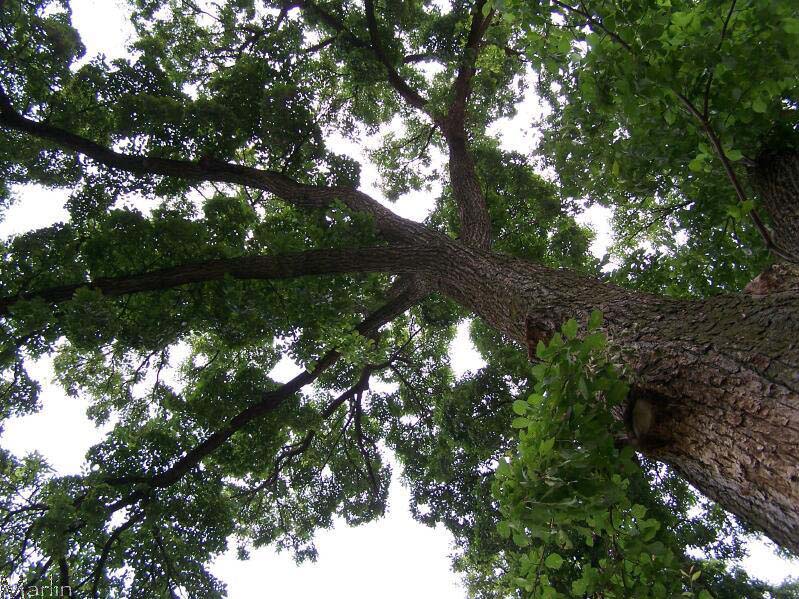 Height: 75 feet / Spread: 45 feet
'Morton' is reputed to grow well in almost all soils save those excessively wet, and is notably drought-tolerant and winter hardy. The tree grows vigorously at first, gaining as much as one meter per year, but slows to approximately half that rate with maturity. Thus, a typical 20 year-old tree could be expected to have reached 10 m in height with a crown about 5 m in width.
Hybrid cultivars
Morton Accolade was crossed with the hybrid cultivar 'Morton Plainsman' Vanguard. A selection of the resultant seedlings was marketed under the name 'Charisma', later changed to 'Morton Glossy' Triumph.
References
Accolade elm photos by Bruce Marlin
The Morton Arboretum, Arboretum Records Honor, Milestone; Looks to Future
Ohio State University, Ohio Trees, Bulletin 700-00 "Ulmus – Elm" Key to Ulmus Species
Tree Encyclopedia | Trees Index | Elms & Zelkovas