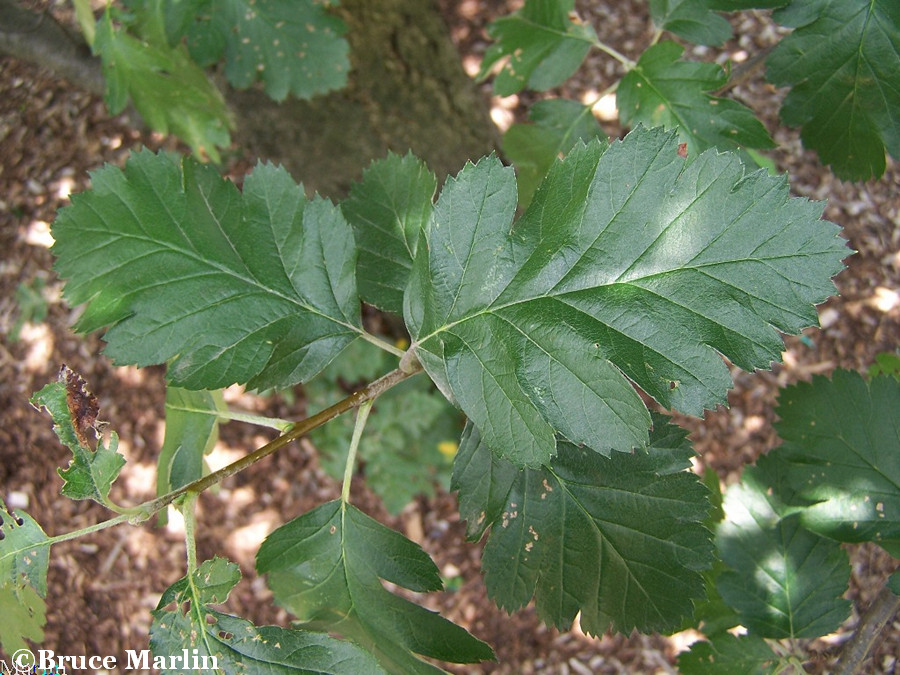 Swedish whitebeam leaves
resemble common alder, but otherwise the trees are unrelated and dissimilar.
S. intermedia
has creamy white small flowers borne in tight clusters in April, giving rise to small red fruit (pomes). It may grow to be 50 feet in height, but is normally small, of limited familiarity and infrequently planted as an ornamental.
The Swedish whitebeam is a member of the intermedia aggregate, a group within the genus Sorbus in which the leaflets have distinct lobes. The lowest veins of the leaf end in a pronounced lobe which itself can have smaller teeth on it and the lobe cuts into the leaf up to half way along the vein to the mid rib. S. intermedia has about 8 veins (7 to 9) the lowest six of which point to these lobes.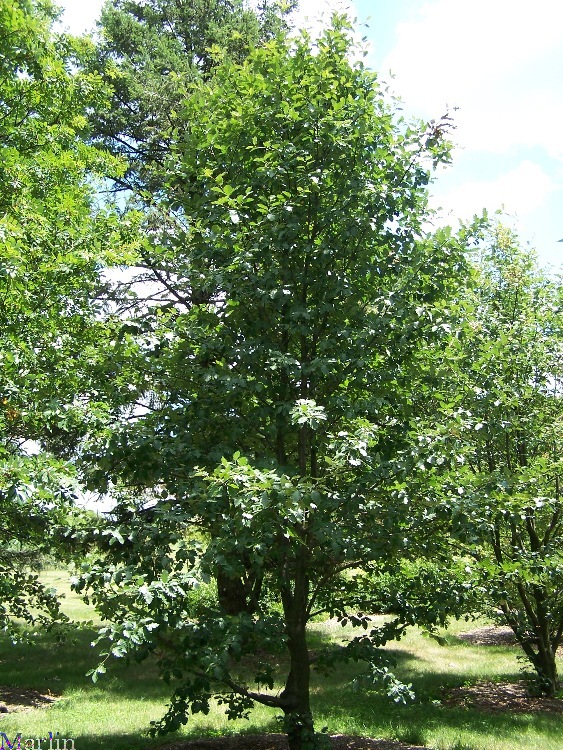 Swedish Whitebeam is 26 years old [2]
Growth Characteristics: Height: 25'-35' / Width: 30'
Form/Habit: round
Growth Rate: medium
Ornamental Characteristics: Flower: showy, white clusters, spring
Fruit: showy, orange-red clusters, berry-like, late summer/early fall
Foliage: green on upper surface with a gray-white pubescence on undersides in summer, color varies from pale green to golden brown to orange-reddish in fall
Bark: not ornamentally important, gray-brown, often smooth, becoming slightly rough with age. (1)