Strawberry Parfait Crabapple
Family Rosaceae – Rose Family
This lovely crab sports brilliant pale pink
blooms and bright red winter-persistent fruit.

Custom Search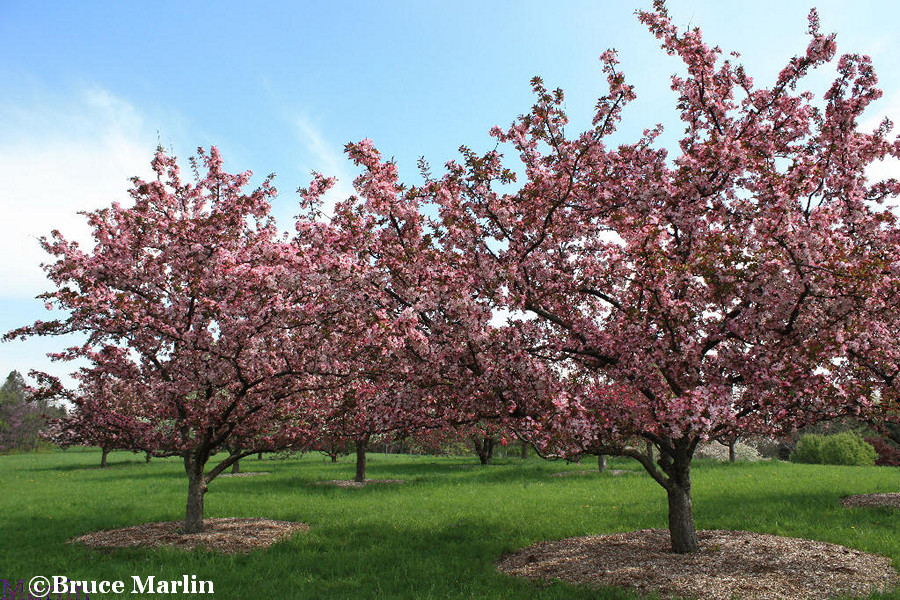 Malus 'Strawberry Parfait' – Strawberry Parfait Crabapples are 23 years old [2]
Crabapples are best grown in a sunny location with good air circulation and have no particular soil preferences, except soil should be well-drained. Root pruned trees transplant most easily. Tree size, flower color, fruit color, and growth and branching habit vary considerably with the cultivar grown but many grow about 20 feet tall and wide. A few Crabapples have good fall color and double-flowered types hold blossoms longer than single-flowered cultivars. Some Crabapples are alternate bearers, blooming heavily only every other year. Crabapples are grown for their showy flowers and attractive, brightly colored fruit. [1]
Plants are used for specimens, patios (small-fruiting types), and along streets to create a warm glow of color each spring. Most are attractive during the summer, bearing glossy green foliage. Popular around overhead power lines due to their small stature, a row of Crabapples along each side of the street or median strip can make a neighborhood.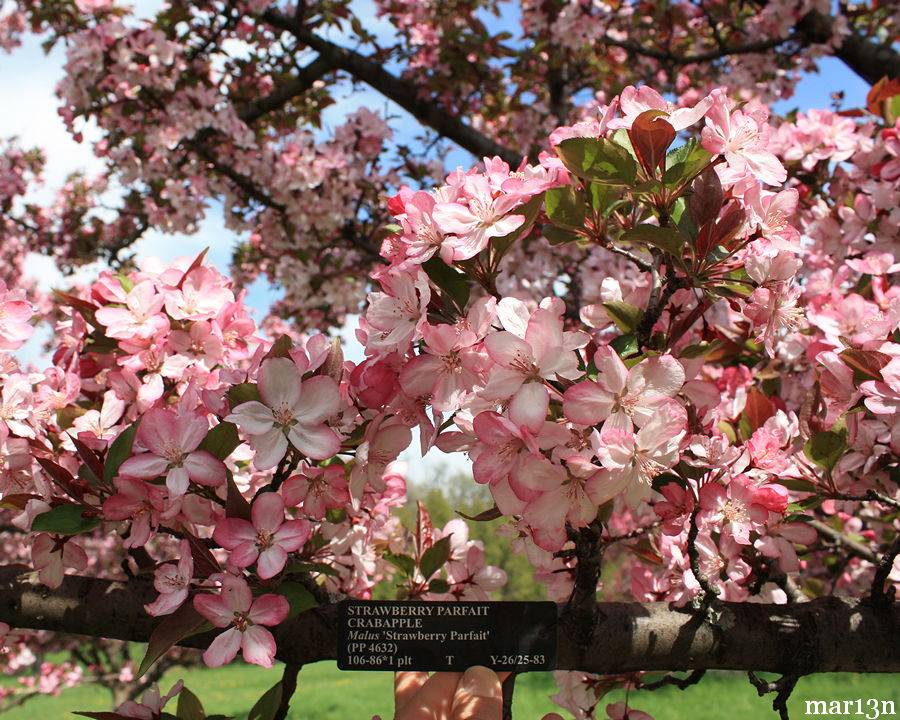 Crabapples are versatile, small, ornamental trees used in the urban landscape. Crabapples bloom in spring, usually in May, bearing flowers that vary a great deal in color, size, fragrance ,and visual appeal. It is common for flower buds to be red, opening to pink or white flowers. The fruit ripens between July and November, and varies in size from ¼ to 2 inches long or wide.

Crabapples thrive in full sun and grow best in well drained, slightly acidic soils (pH 5.5-6.5); however, they will grow well in many soil types. Most crabapple selections tolerate the cold winters and hot, dry summers prevalent in the Midwest. For many years, crabapple cultivars have been selected on the basis of their flowers, but with some cultivars, undesirable features, such as disease problems and early fruit drop, outweigh their short-lived spring beauty. No single cultivar can fulfill every landscaping need. Consider the following information when choosing a crabapple cultivar for your landscape. [3]