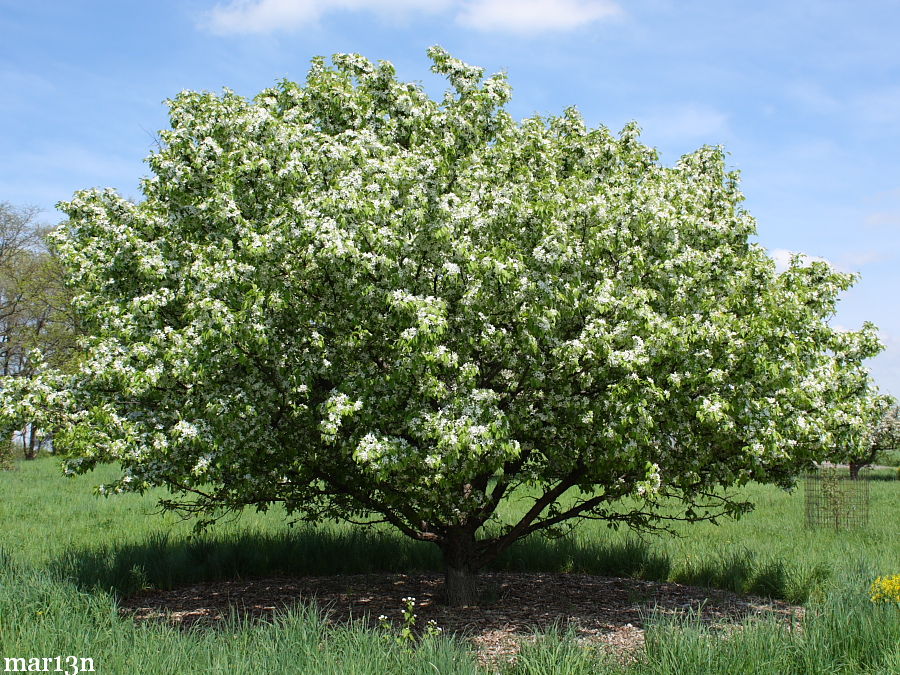 Siberian Crabapple is 44 years old [2]
One of the many selections of flowering Crabapple, Siberian Crabapple is a deciduous tree with a rounded canopy of spreading branches, ultimately reaching 20 to 25 feet in height. The fragrant blooms appear in great abundance, and the single, 1.5-inch-diameter flowers are pink when in bud but open white. The blooms are followed in fall by long-lasting, bright red or yellow fruits which are very popular with the birds; can be used to make jelly. Crabapples make a mess of a lawn, walk or driveway when the fruit falls. [5]
Uses: Bonsai; container or above-ground planter; espalier; large parking lot islands; wide tree lawns; specimen; residential street tree.
DESCRIPTION
Height: 20 to 35 feet / Spread: 15 to 25 feet / Crown uniformity: irregular outline or silhouette / Crown shape: round; spreading
Crown density: dense / Growth rate: medium / Texture: medium [5]
Pruning requirement: needs little pruning to develop a strong structure.
Light requirement: tree grows in full sun Soil tolerances: clay; loam; sand; acidic; occasionally wet; alkaline; well-drained
Drought tolerance: moderate. Aerosol salt tolerance: low. [5]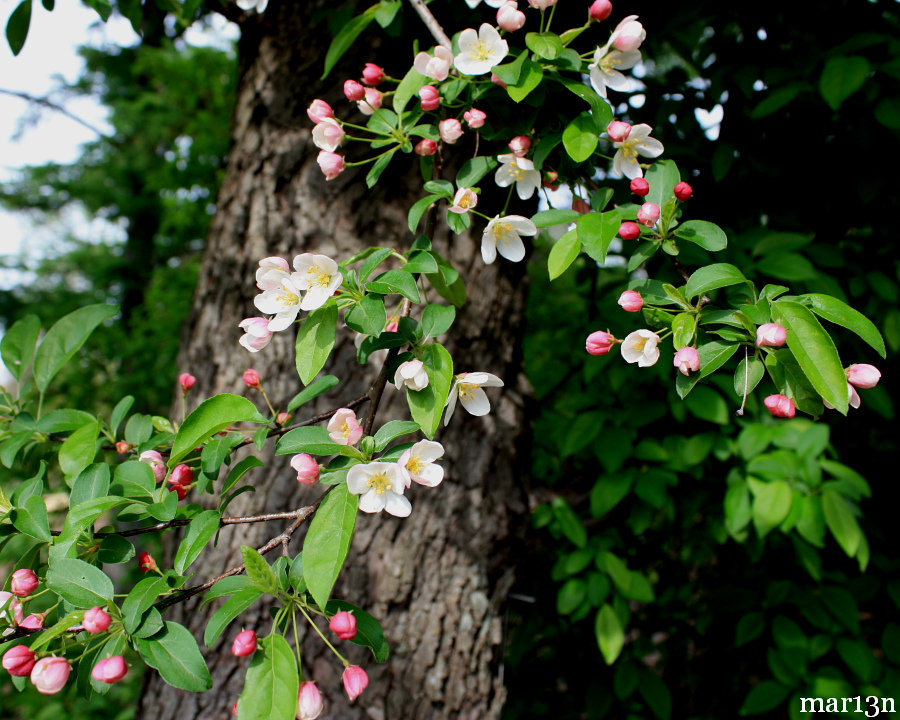 Siberian crab features pink buds opening to white flowers