Serbian Spruce – Picea omorika
Trade Names: Liberec Serbian Spruce / Range: cultivated / USDA Hardiness Zone: 4 – 7
Native to but one Bosnian River Valley, the Serbian Spruce is a widely planted ornamental tree throughout Europe.
The spire-like habit is due to the recumbent nature of its branches; this adaptation is thought to prevent damage from snow build-up.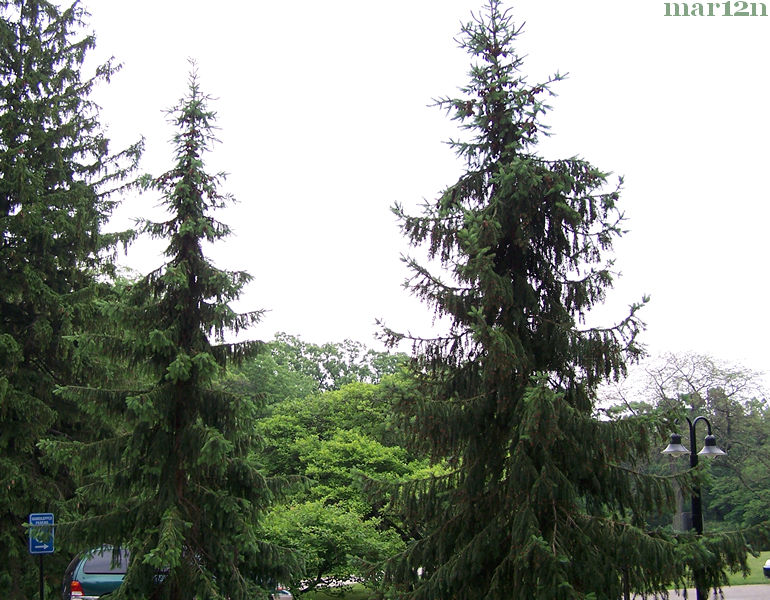 Height: 50-60′ Spread: 20-25′ / Habit/Form: Narrow conical / Growth Rate: Slow / Zone: 4-7
Cultural Requirements: Prefers full sun to light shade in rich, moist, well-drained, acidic soil.
Grows best when sheltered from strong winds.
Family Pinaceae: Pine, Cedar, Spruce, Fir
Tree Encyclopedia / North American Insects & Spiders
Online since 2002