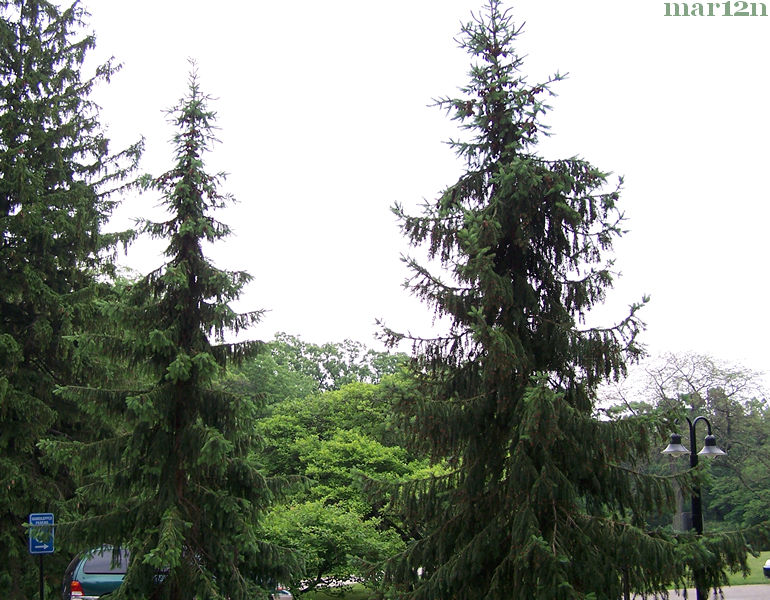 Native to but one Bosnian River Valley, the Serbian Spruce is a widely planted ornamental tree throughout Europe. The spire-like habit is due to the recumbent nature of its branches; this adaptation is thought to prevent damage from snow build-up.
Height: 50-60' Spread: 20-25' / Habit/Form: Narrow conical / Growth Rate: Slow / Zone: 4-7
Cultural Requirements: Prefers full sun to light shade in rich, moist, well-drained, acidic soil. Grows best when sheltered from strong winds.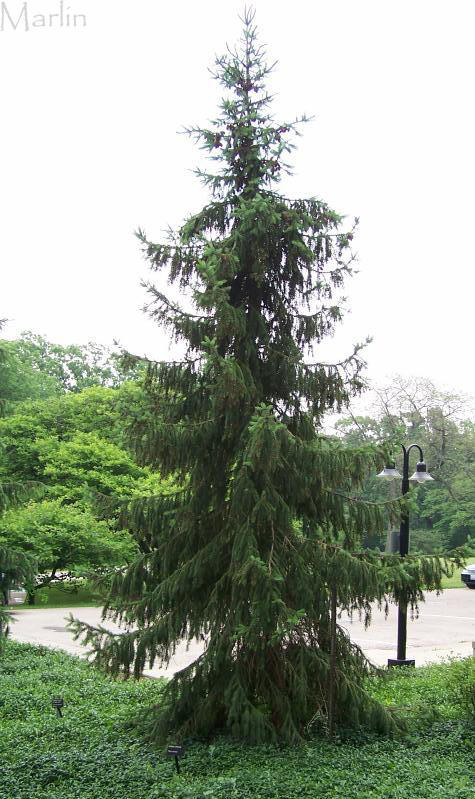 This tree was started from seed 13 years ago. Serbian spruce is extremely tolerant of dry conditions. Very attractive, narrow evergreen with upsweeping branches and drooping branchlets. Glossy, dark green needles have distinct white bands on underside. Greenish-purple, 2-inch long cones turn reddish brown at maturity and hang from drooping branches. Uses in the Landscape: Use as a windscreen, as a specimen plant, or in a grouping.
Tree Encyclopedia | Tree Index
Trees live longer than any other organism on earth. Trees commonly live more than 1,000 years, and many grow considerably older. Trees have been living on Earth for more than 370 million years, and today can be found almost everywhere from the Arctic Circle to the Sahara Desert. Explore over 2,000 large format pictures of trees in more than 400 species. Family Pinaceae: Pine, Cedar, Spruce, and Fir