Scarlet Brandywine Crabapple – Malus 'Scbrazam'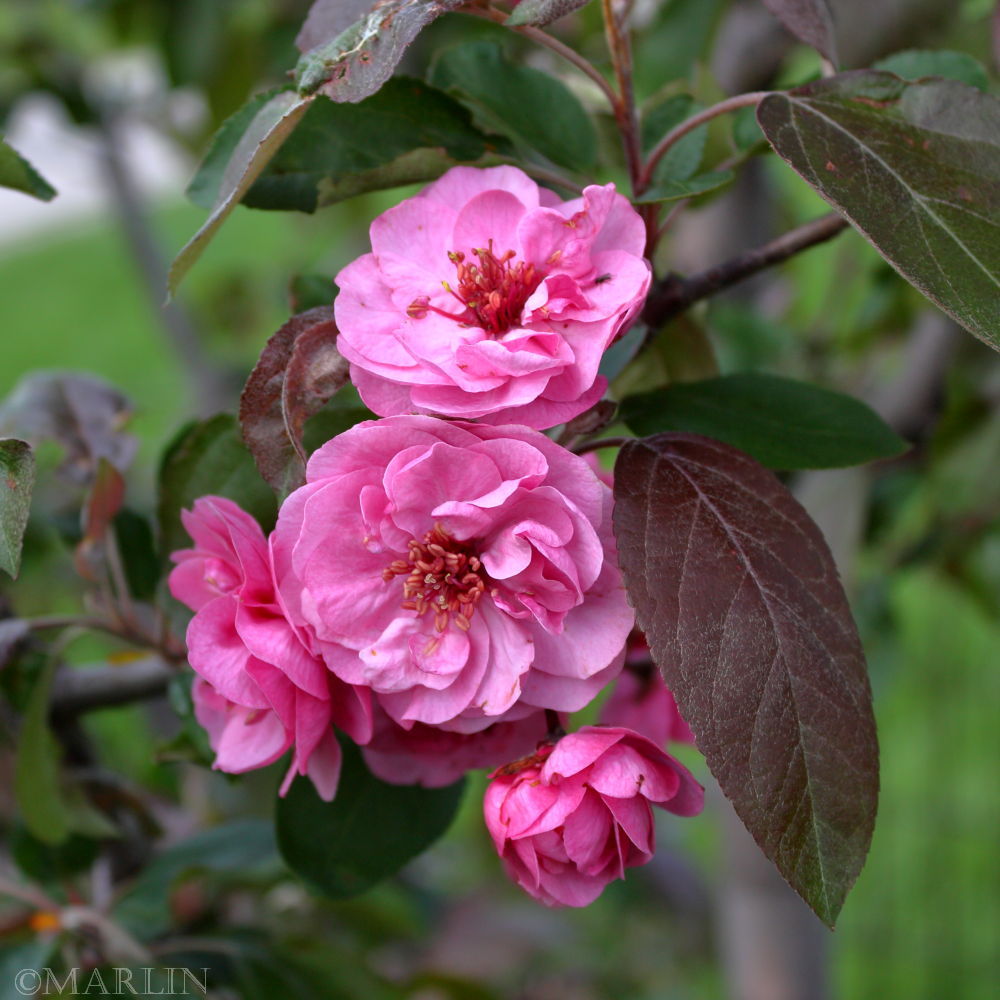 Scarlet Brandywine™ is an open-rounded crabapple tree that typically matures to 15-20′ tall and as wide.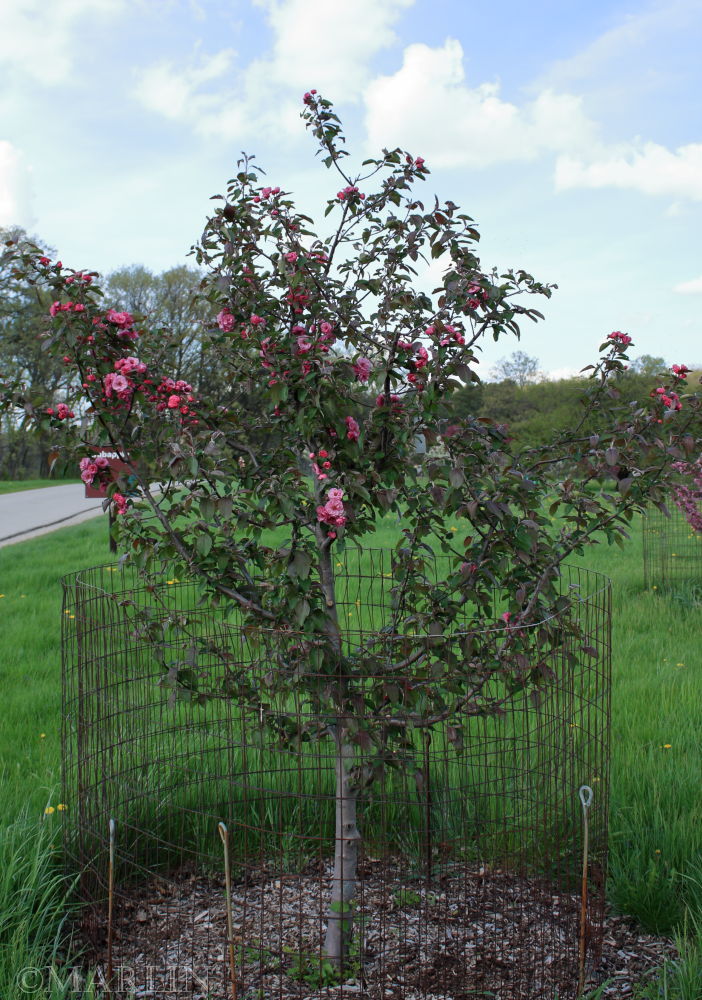 Known for its rounded shape, fragrant dark rose-pink double flowers, pumpkin-orange fruit and excellent disease resistance.
Pink buds open in spring to fragrant, deep rose-pink flowers to 1.5″ diameter.
Flowers are followed by small, pumpkin-orange crabapples that mature in fall and provide showy winter interest.
Oval green leaves are tinged with maroon. Fall color is often quite attractive.
Scarlet Brandywine Crabapple, Morton Arboretum acc. 415-2004*1, photos by Bruce Marlin
Family Rosaceae
Trees Index | Trees Main
Tree Encyclopedia / North American Insects & Spiders
Online since 2002