Pink Spires crabapple has a nice columnar form which makes it emminently suitable for small spaces. Like almost all crabs, this tree likes full sun and well-drained, slightly acidic soil. Its profusion of pale pink blossoms are nicely offset by maroon-over-green foliage. Contrary to most of the "gardening center" type websites' pictures, these blooms are not hot pink, and this tree does not grow to 30-foot diameter.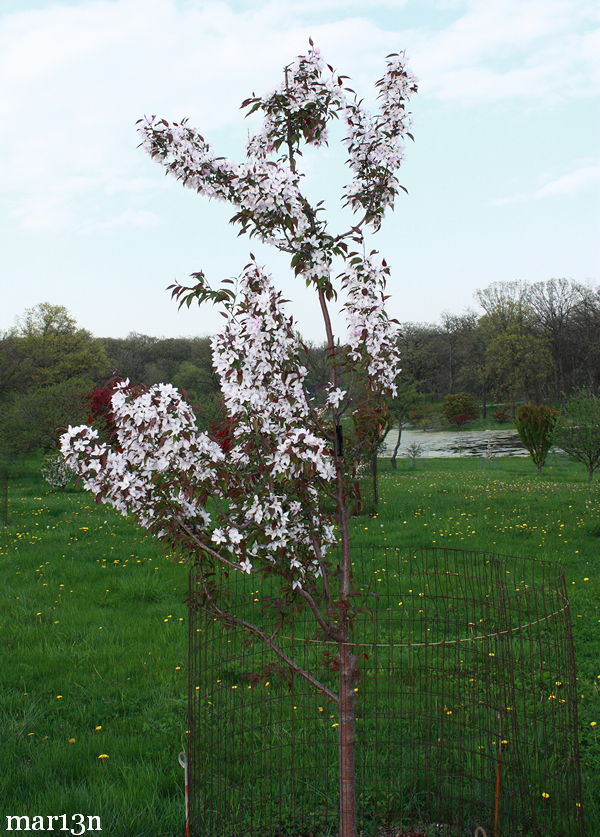 Pink Spires Crabapple – Malus 'Pink Spires' [2]
Pink spires has only fair resistance to apple scab, cedar-apple rust, and powdery mildew; it fares poorly against fire blight. There are varieties that have much better disease resistance , and I would think twice about planting one of these potential heart-breakers. Before making a selection, keep in mind that not all crabapples do well in every location. Disease intensity varies from region to region, and disease strength can vary from year to year. Some crabs will be more prone to disease in areas with greater rainfall than in drier climates [3].