Pink Satin Crabapple – Malus 'Pink Satin'
Family Rosaceae – Rose Family
USDA Hardiness Zones 4 to 8. Tolerates moist soil, some clay and sand.

Custom Search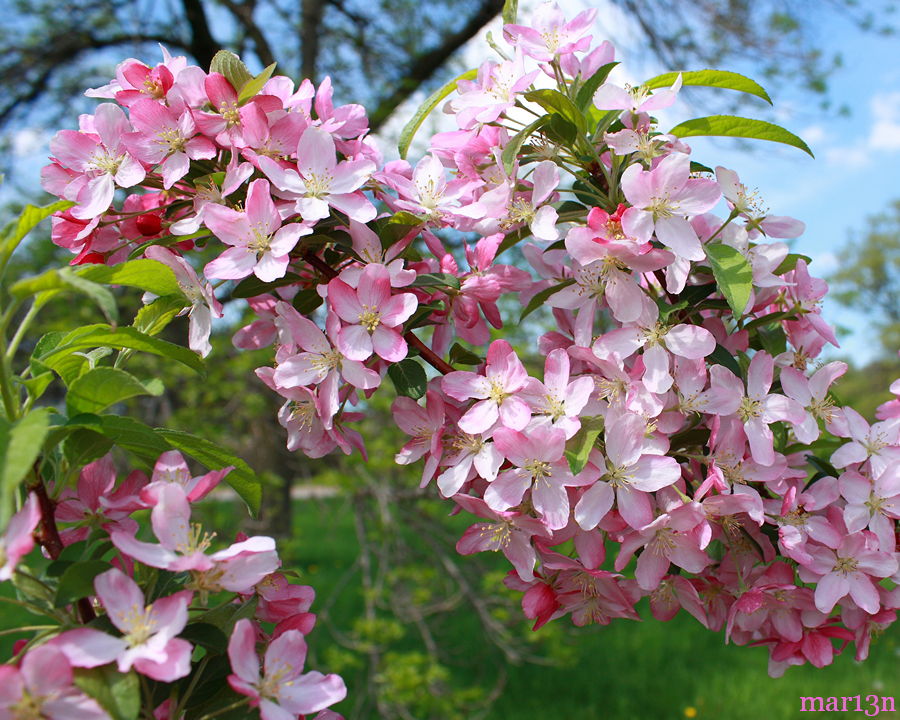 Pink Satin crabapple is a broad-crowned deciduous crab growing to 20 feet tall and 15 wide. Red buds open to delicate pale pink flowers giving this lovely variety its name; blooms in early to mid-May. This specimen was photographed on May 8th, near Chicago. Pink Satin fruits are deep, shiny red. They are somewhat winter persistant, about the size of a cherry. Pink Satin crab tolerates wet soil, rabbits, deer and pollution, but is not disease resistant. Grows best in full sun, and is most attractive when fed peat moss and compost. [4]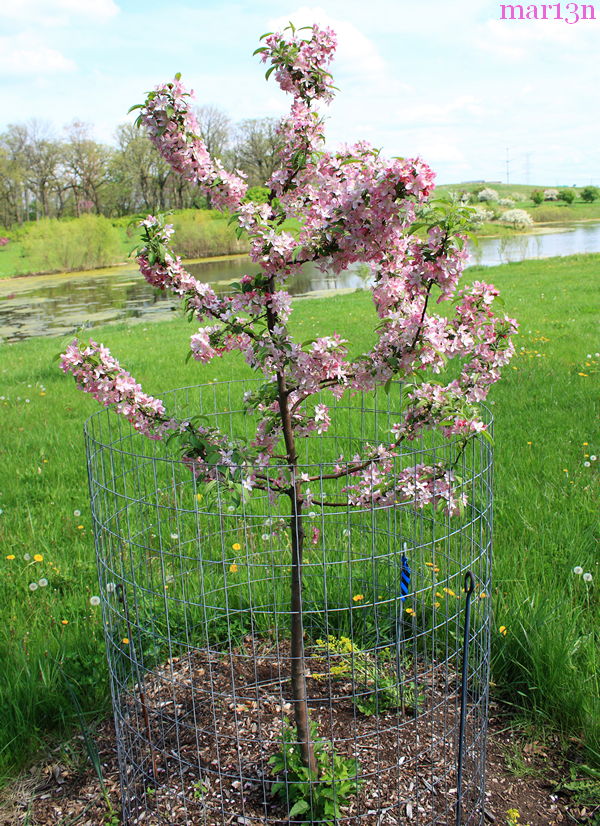 Pink Satin Crabapple – Malus 'Pink Satin' [2]