Nordmann Fir – Abies nordmanniana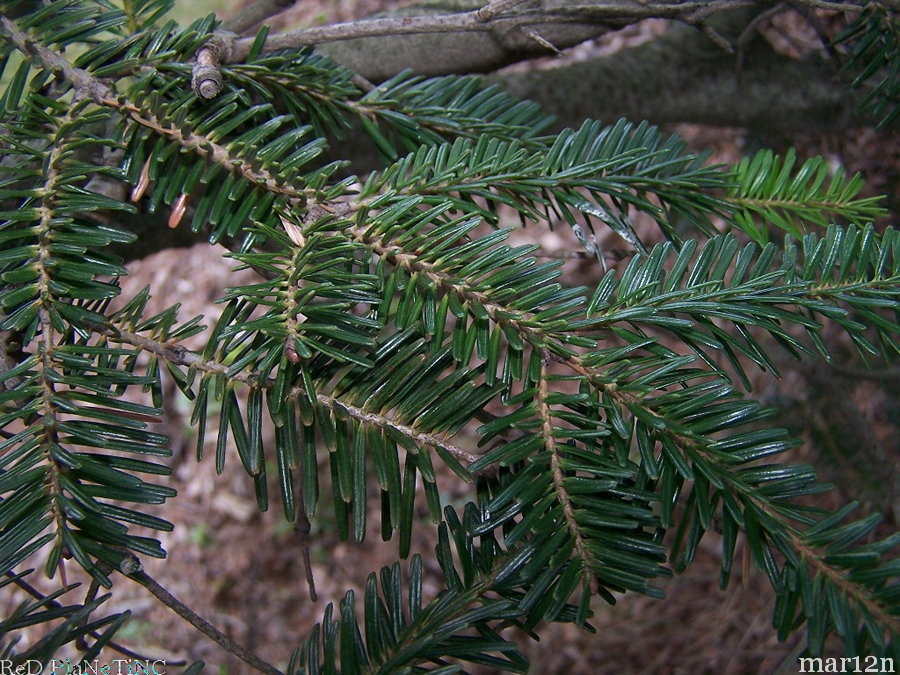 A native of Asia Minor and the Caucasus, Nordmann fir is a fine textured, densely branched tree with a narrow, upright shape.  Under cultivation, the Caucasian fir grows to 60 feet and 20 feet wide. It typically holds living branches to the ground.  Needles are 1 to 1.5 inches long and dark green in color.  Two white stomatal bands run on the underside of the needles.
Upper needles are shorter and point forward.  This tree is reported to be one of the easiest firs to grow, growing on acidic, neutral to somewhat alkaline conditions, and sandy, loamy or heavier clay soils.  It can grow in full shade to full sun.  This fir prefers moist but well drained soils.  It is unknown how well it will handle Midwest summer heat.  (1)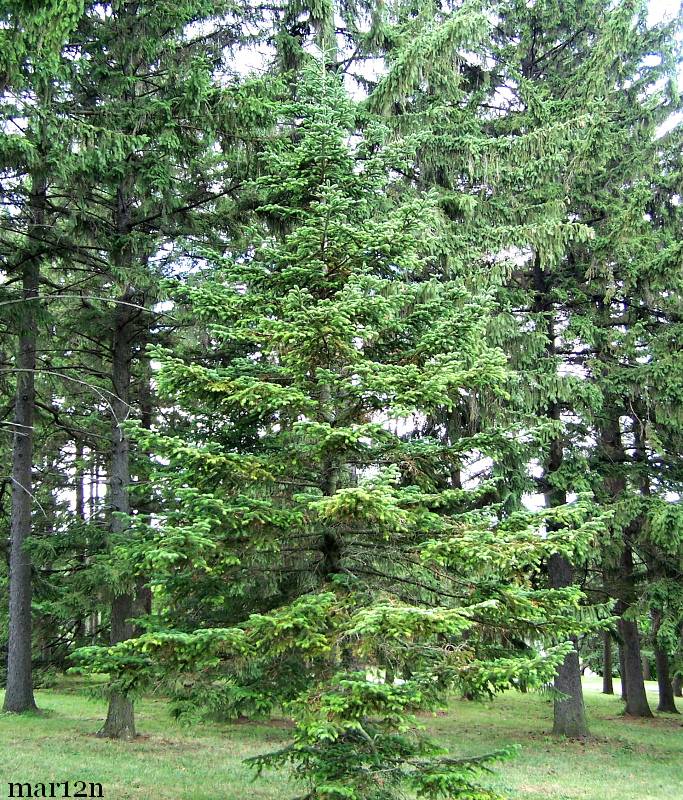 Morton Arboretum acc. 218-53*1 – Nordmann fir from planting, is 56 years old
References:
1. USDA ARS NC-7 Woody Ornamental Evaluation Trials – 2002 Accessions
2. USDA, ARS, National Genetic Resources Program.  (GRIN)
Trees Index | Pine Family | Beech, Oak | Nut Trees | Birch Family | Magnolias
Tree Encyclopedia / North American Insects & Spiders is dedicated to providing family-friendly educational
resources for our friends around the world through large images and macro photographs of flora and fauna.
Online since 2002